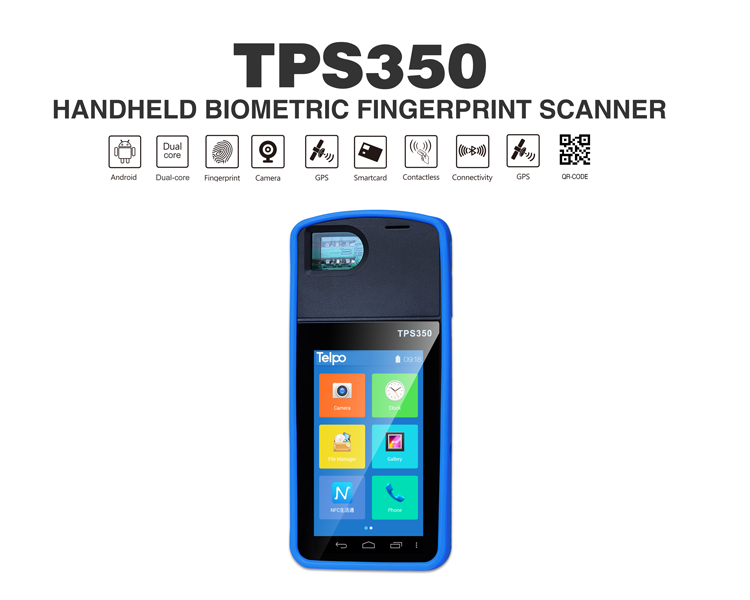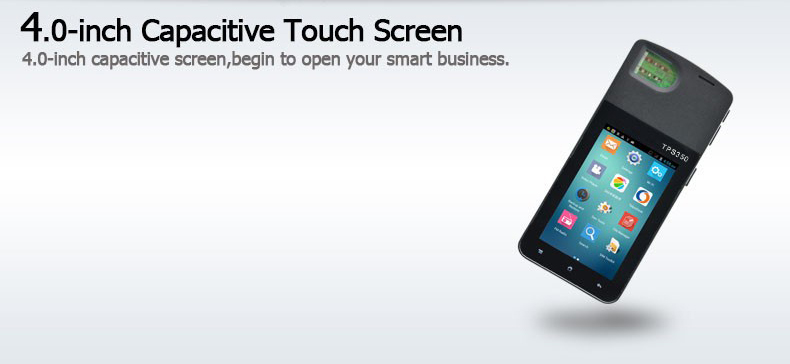 Telpo Mobile Pos Terminal TPS350 equipped with 4.0-inch capacitive touch screen, smooth and sensitive. It is portable to begin to open your smart business.

5M pixels camera is for certification photos or barcode scanning while 3.5mm headphone jack supports headphone POS.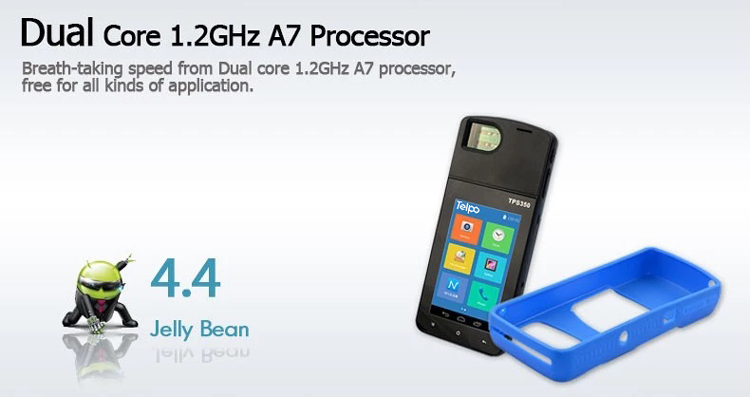 Telpo has a dual-core 1.2Ghz A7 processor, breath-taking speed to running the complicated software, free for all kinds of application.

Telpo TPS350 is dual SIM card slots optional. Supporting WCDMA, GSM, WI-FI, Bluetooth, Mobile POS TPS350 is applicable to any network environment, ensured smooth business.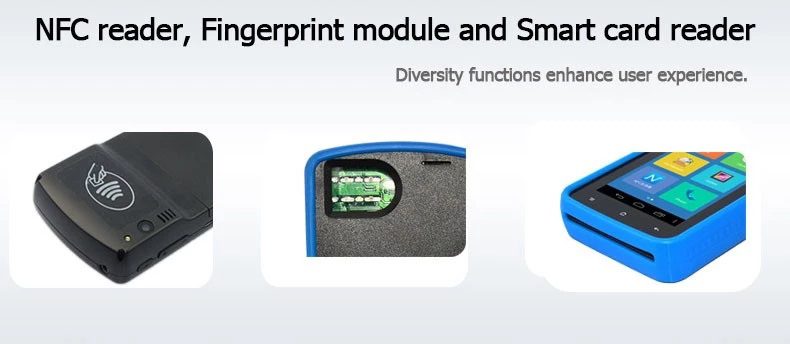 TPS350 obtained diversity functions, such NFC reader, fingerprint reader and smart card reader. It meets the adaptation to the changing market demand for POS equipment.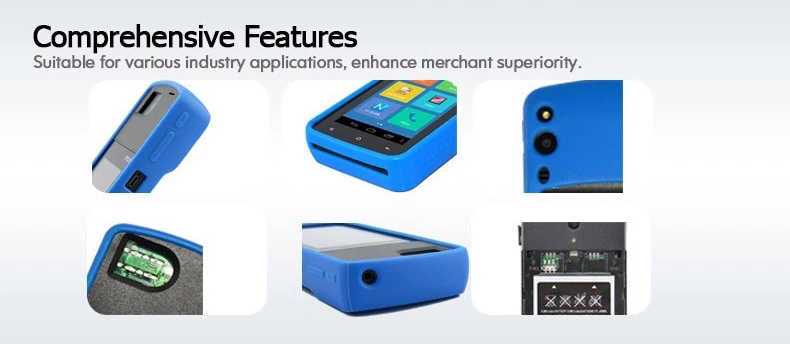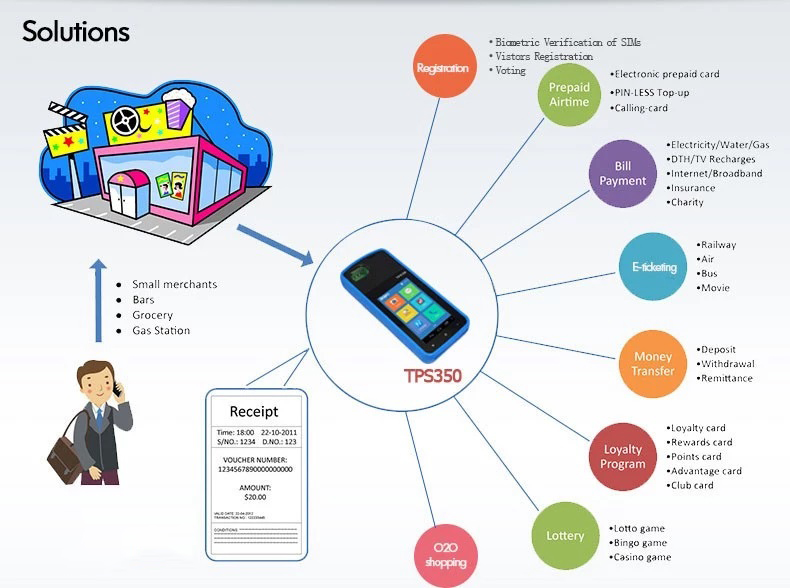 TPS350 is suitable for various industry applications, such as biometric, retail, payment, loyalty, e-government, etc.
l Examinee verification for driving school, training institutions or other examination room
l Government election ID collection and elector validation.
l Resident Real-name system
l Scenic ticket verification
l Account holder verification for bank and securities.
l Customer verification for hotel.
l Policing mobile law enforcement