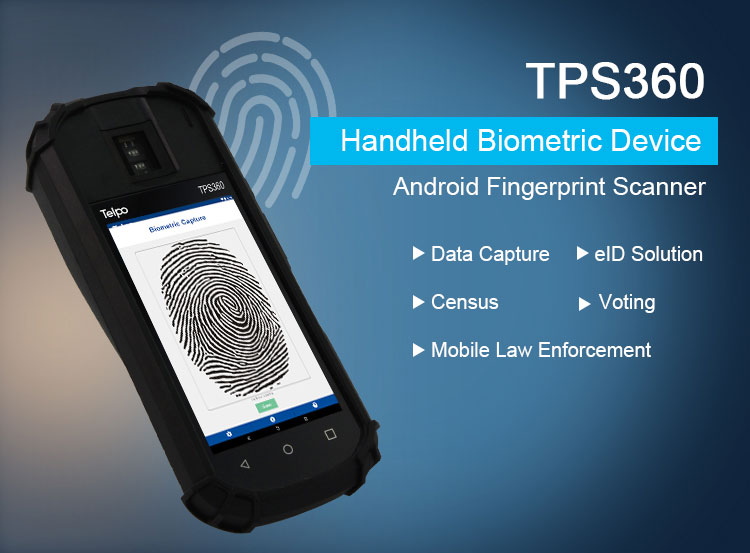 TPS360 is a smart Android mobile terminal, featuring a biometric fingerprint scanner that offers accurate identification. Being the most stable biometric characteristics, fingerprint authentication can be used to prevent unauthorized physical access to factory, warehouse, office, laboratory, meanwhile, it can be applied to KYC usage, examinee verification, Voter valid certification, etc.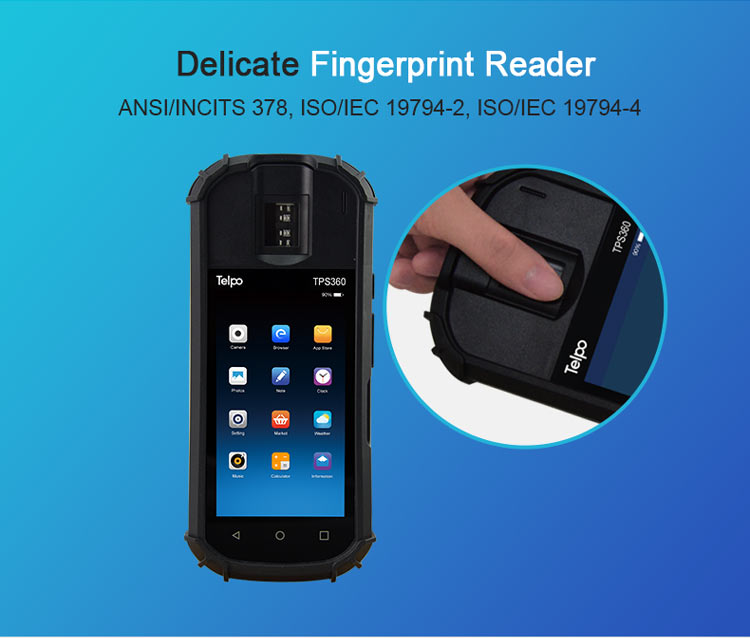 Telpo custom + TPS360 handheld biometric terminal is a powerful portable fingerprint recognition intelligent terminal, using Android 7.0 OS or above, support 4G/3G/2G network, GPS, Wi-Fi, Bluetooth 4.0.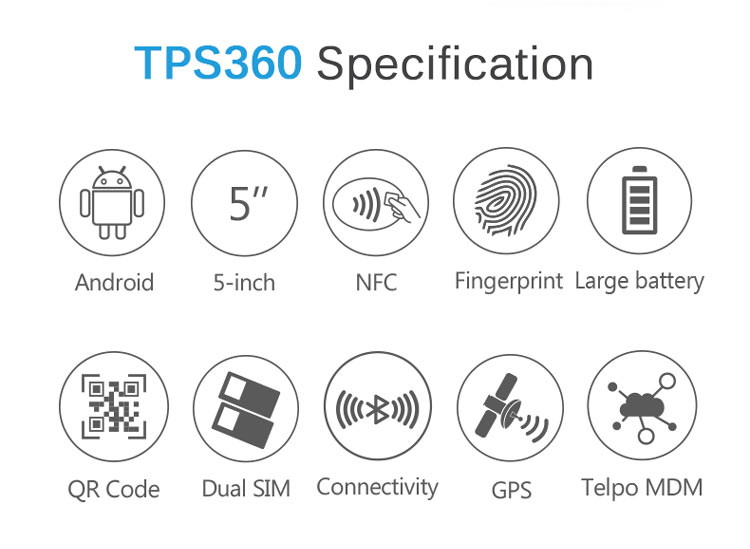 Telpo TPS360 smart identification device with Quad-core CPU, onboard Qualcomm MSM8909 chipset, makes its strong performance, stable operation. To some extends, it allows users to save time and worry!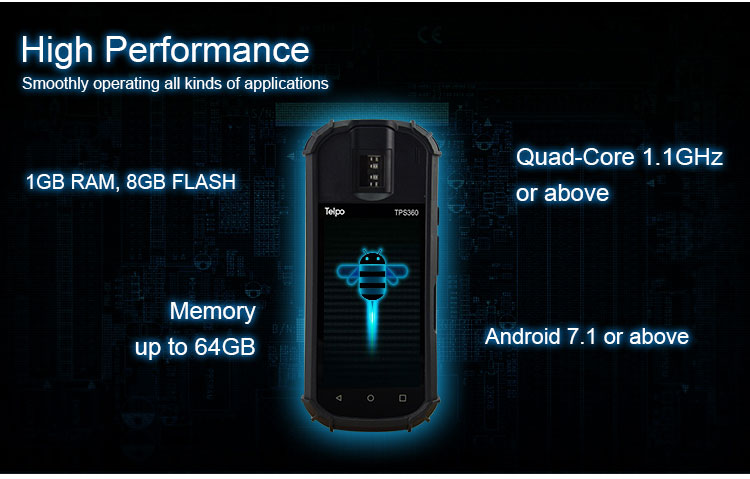 Telpo TPS360 handheld card reader terminal uses streamlined integrated design, lightweight and convenient, and non-slip design.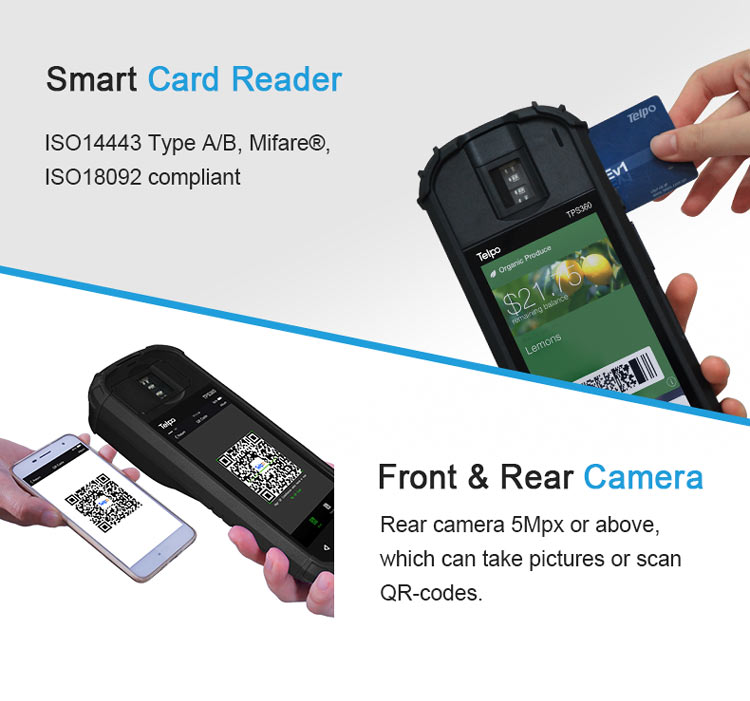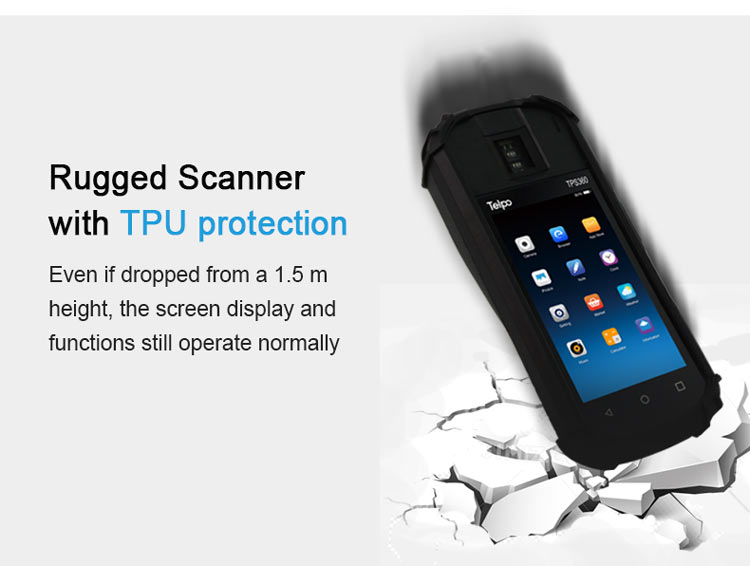 Telpo TPS360 handheld card reader has 500Mpx rear camera, which can take photos of face, documents, or scan two-dimensional code.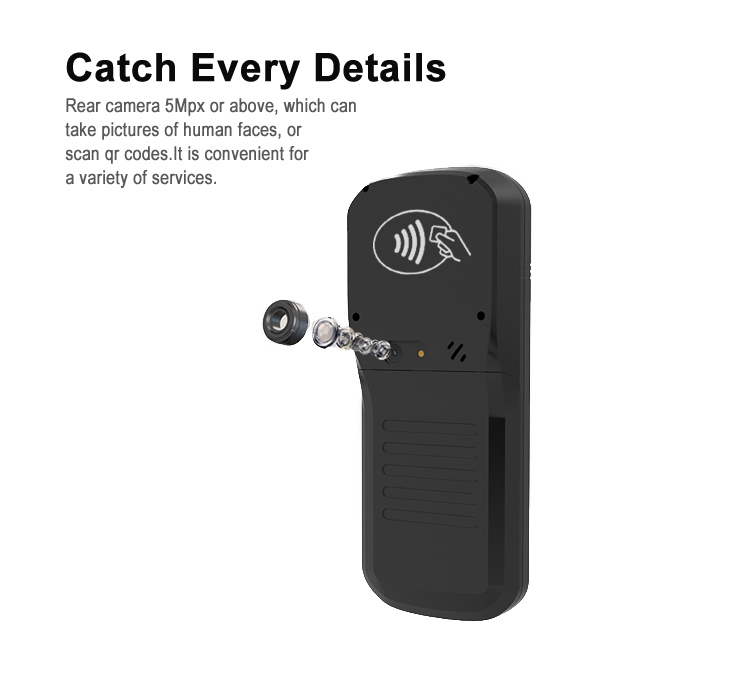 Smart Handheld Terminal TPS360 can complete biological information read, identity authentication, with its camera and fingerprint reader. It can be widely used in construction site real name system, information collection, test management, democratic election voting, policing mobile law enforcement, scenic ticket inspection and other scenarios.
Applications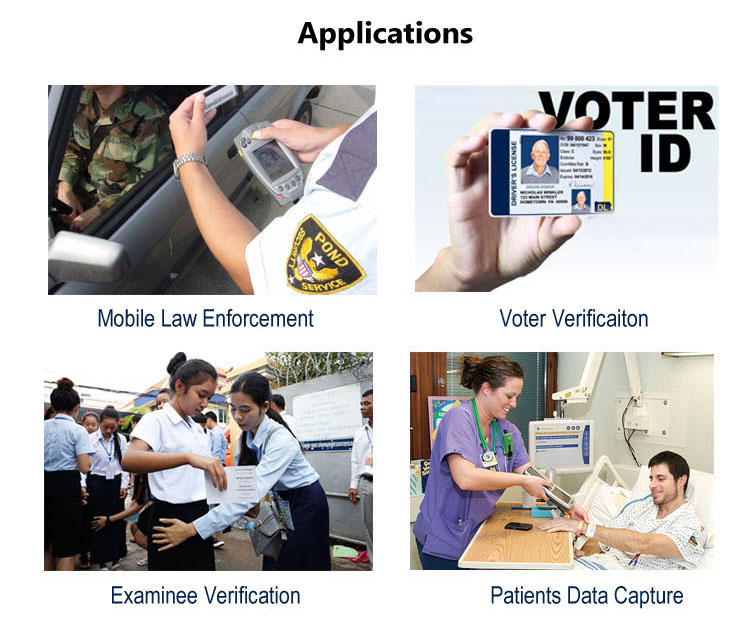 What about Application?
Telpo TPS360 has many useful features and it can be used in a variety of areas. TPS360 can be used for ID identification, KYC usage, mobile law enforcement, voter verification, examinee verification, patients' data capture, etc.