Features: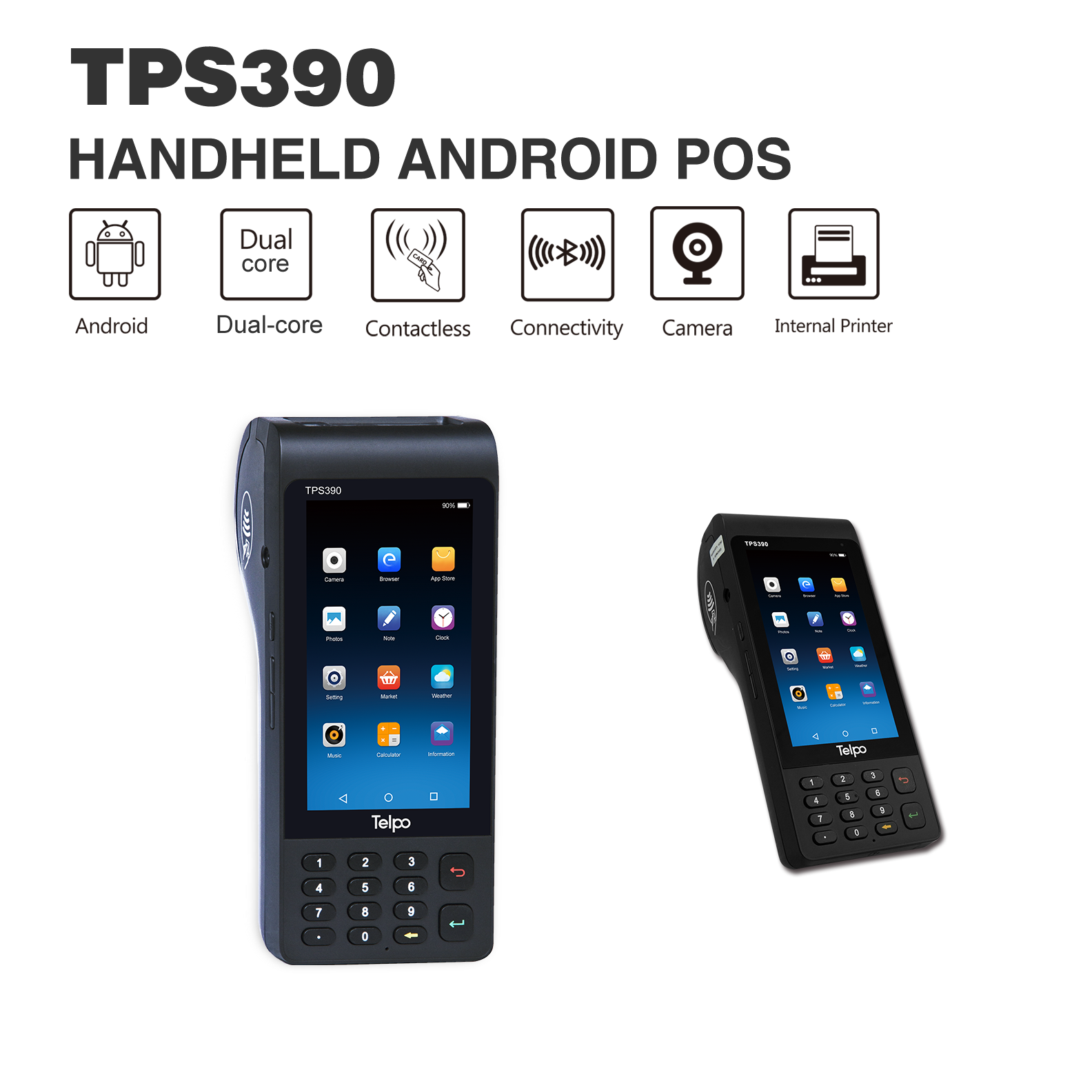 TelpoTPS390 with a 5-inch capacitive touch screen, a new visual, easy to touch, begins to open your smart business.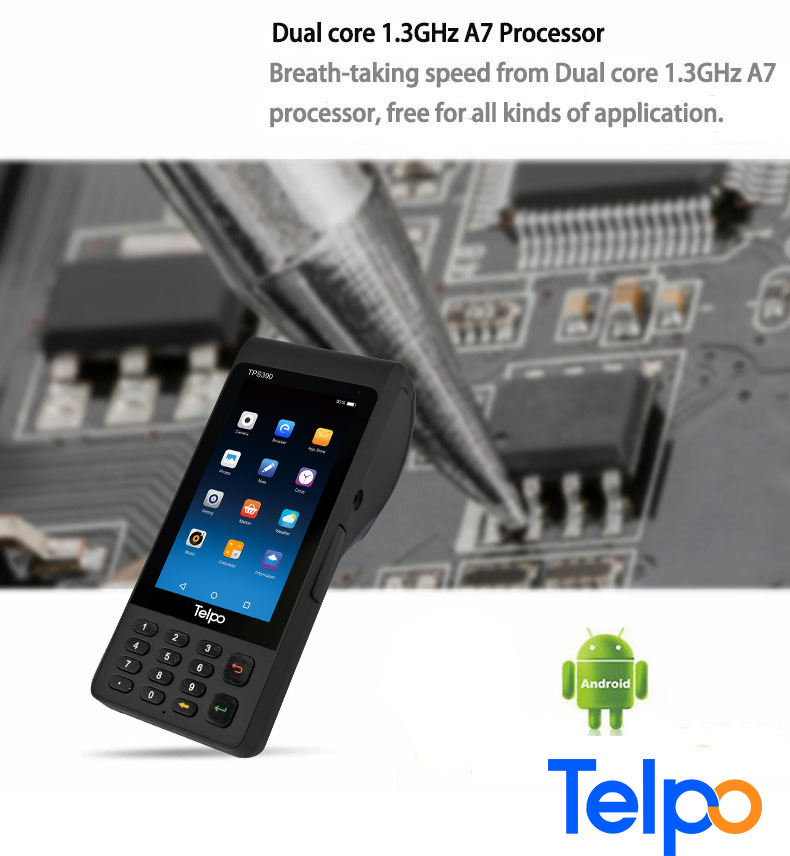 Telpo TPS390 smart POS device with dual-core 1.3Ghz A7 CPU,makes its strong performance, free for all kinds of applications.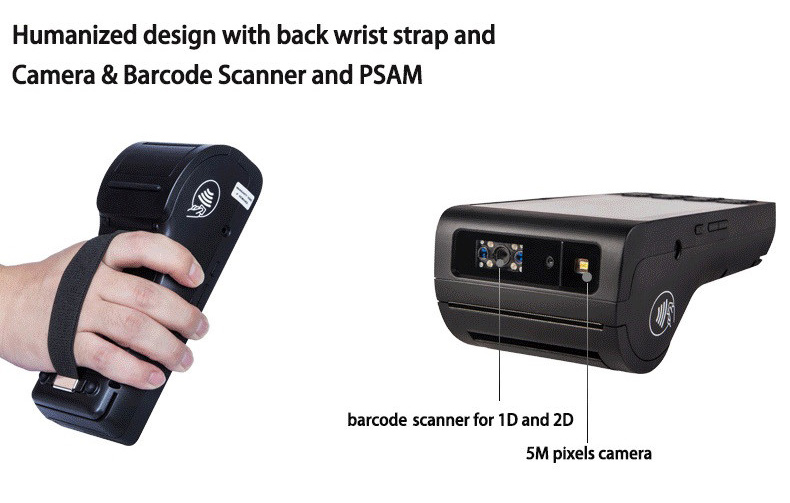 TPS900 is humanized design with back wrist strap, extraordinary portable. It is ideal for selling bus tickets and lottery.
POS Terminal TPS390 has a 5Mpx camera at the top that can be used for 1D/ 2D barcode scanning.And with a flashlight, you can scan the QR code clearly even in the dark.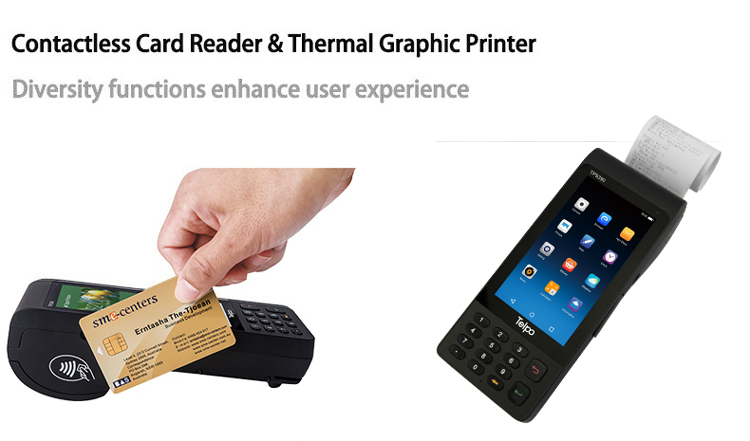 Telpo TPS390 has diversity functions enhanced user experience, such NFC card reader and thermal graphic printer.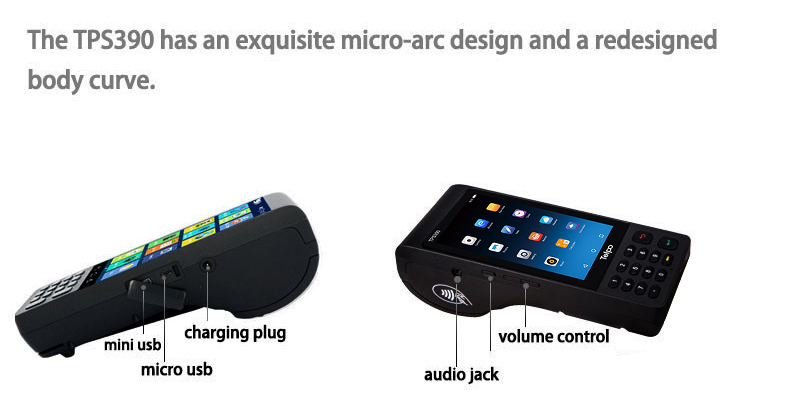 TPS390 has an exquisite micro-arc design and a redesigned body curve.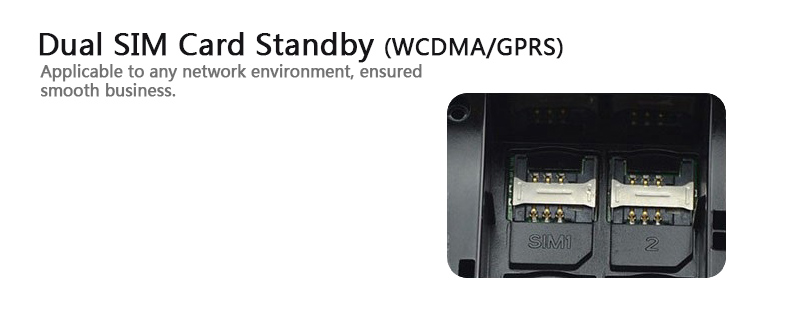 TPS390 can be applicable to any network environment, since it can support 2G/3G/4G, Wi-Fi,Bluetooth. Dual SIM card slots are standby, with ensured the smooth and stable mobile business.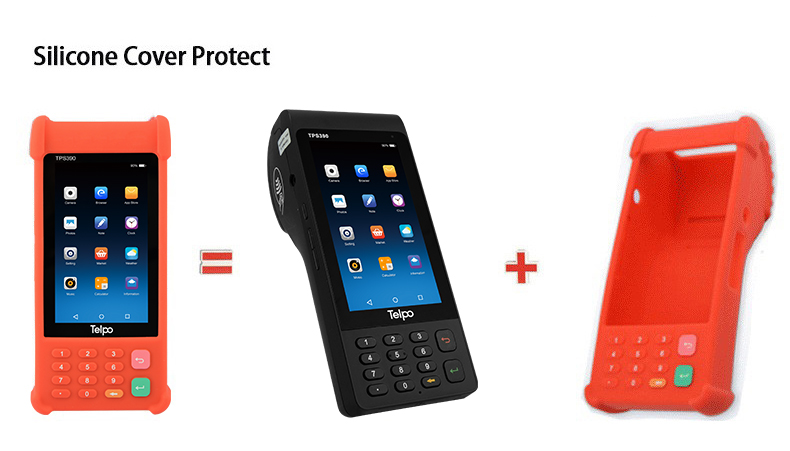 Smart Handheld Terminal TPS390can be customized the color, rubber case, function and even software, according to customers' requirements.
Applications
Smart POS TPS390 Telpo is a collection of thermal printers, high-definition cameras, encrypted head at an organic whole. It can easily access to all kinds of Internet resources and services, such as deliver take-away, collect parking fees, refueling, bus ticketing, affiliate marketing, online retail and other services.