In the tedious work, the waiters usually overwhelmed.
Therefore, your business needs a smart terminal that is powerful, durable and stable,
and it will provide you with full service in the retail store.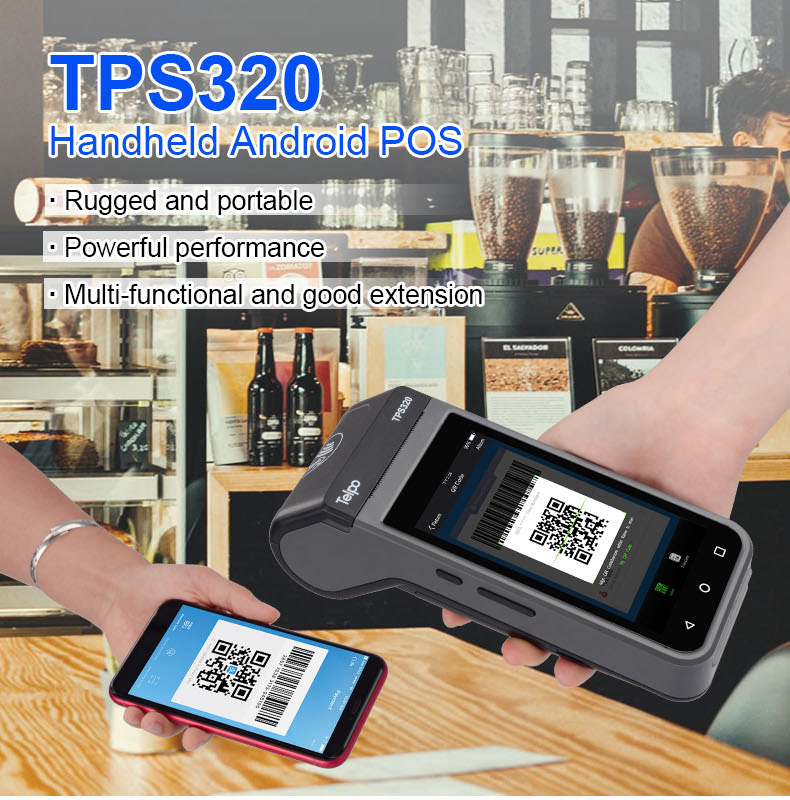 Wireless Mobile POS TPS320
The New emerging POS TPS320 inherits the classic TPS300, which is robust and durable.
It is a performance monster with 3G/4G, WIFI, 2 or 4 SIM, NFC, 40mm printer, etc.
Smart POS TPS320 is highly scalable and can be used in retail, dining, and QR code payments.
Android 7.0 OS
The performance of Mobile POS TPS320 is higher than the general level on the market
since it uses the Android 7.0 system (also called Android Oreo) or above system.
Mobile TPS320 is a Quad-Core processor with 1GB DDR+8GB eMMC.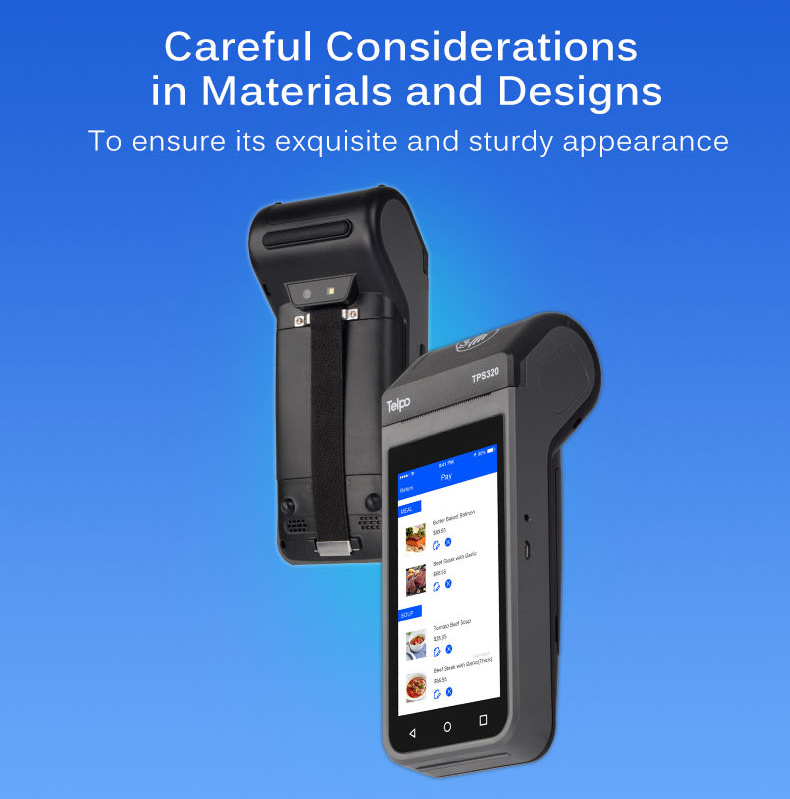 Exquisite and sturdy Design
5-inch touch screen displays a vivid image with lower power consumption.
Compact but utmost efficient.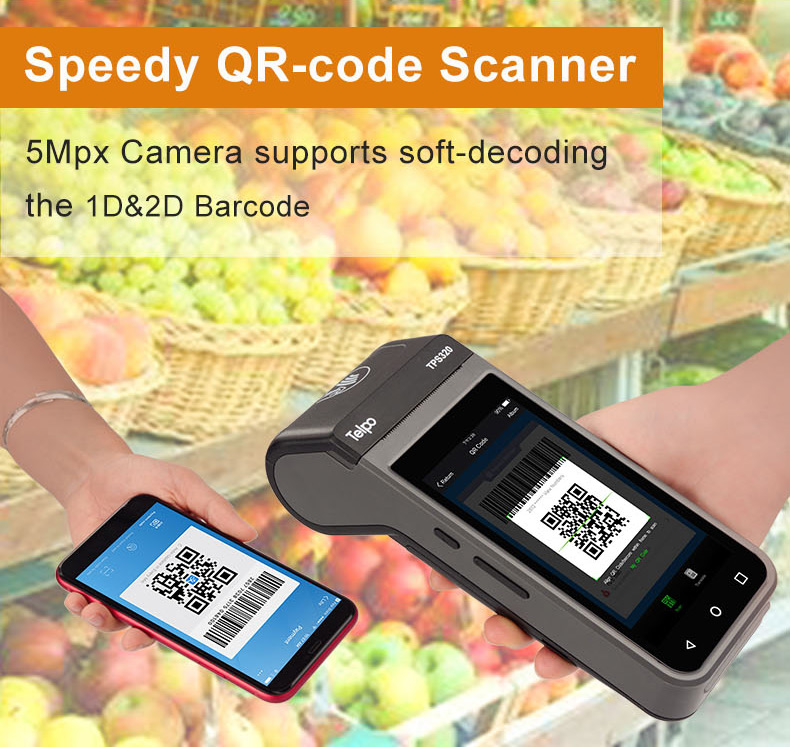 Speedy Barcode Reader
The TPS320 increases the speed of scanning code and accurately reads 1D and 2D barcodes.
It is a handy QR-code reader.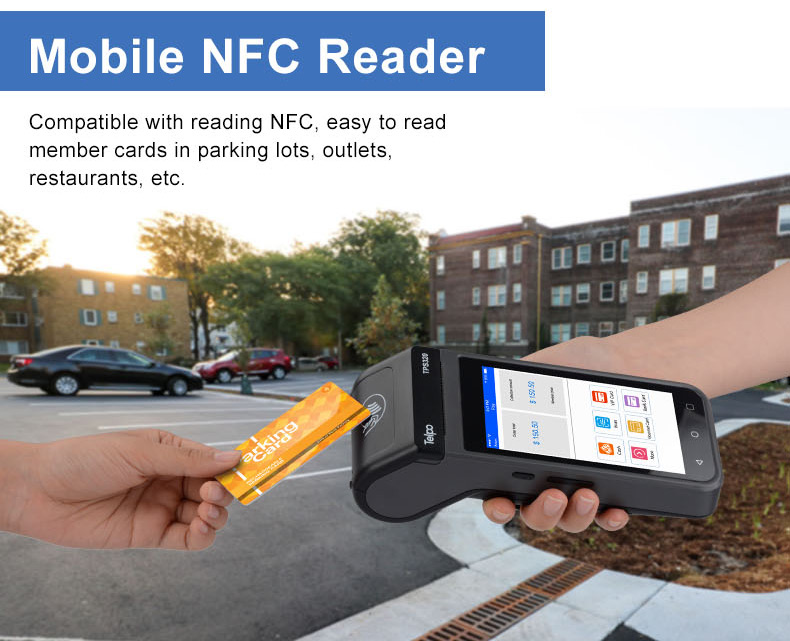 Contactless Card Reader
Support ISO14443 Type A/B, Mifare, ISO18092 compliant.
So it can read prepaid cards in the parking lots, outlets, restaurants.
High-speed printer with 40mm roll diameter width
The thermal Printer ensures clear readability 58mm printing with printing speed increased by 10%.
Enjoy uninterrupted billing, no matter how long the queue is.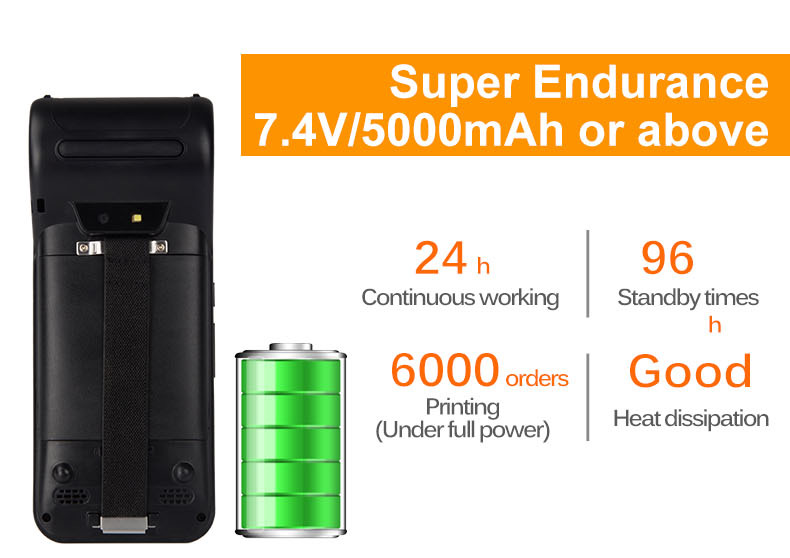 Super Endurance
The large battery ensures continuous operation for one day,
and the standard battery capacity is 7.4V/2500mAH.
Lithium batteries can be extended to 7.4V, 5000mAH.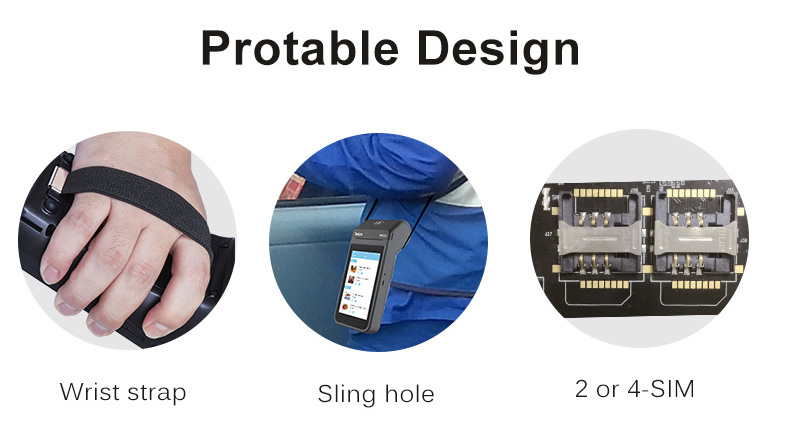 A variety of accessories to facilitate your mobile work needs.
Elastic Wrist Strap, Sling hole For bag and 2 or 4 SIM cards.
The elastic wrist strap holds the product steadily and prevents falls.
The sling can make the wireless POS TPS320 easier to handle and store, or it can be hung inside the bag.
Multiple SIMs may store information for each account.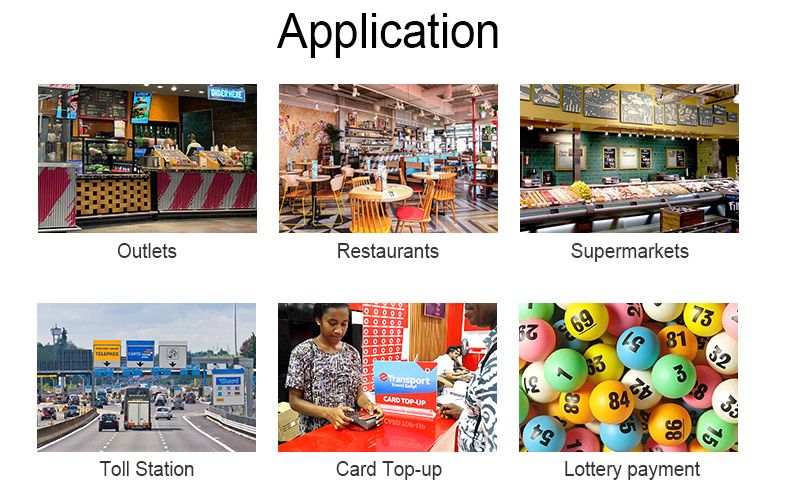 Mobile Terminal TPS320 can be used for wireless seamless connection in multiple scenarios,
such as retail store product management;
ordering the food in a restaurant;
QR-code scanner in the supermarket
Lottery payment;