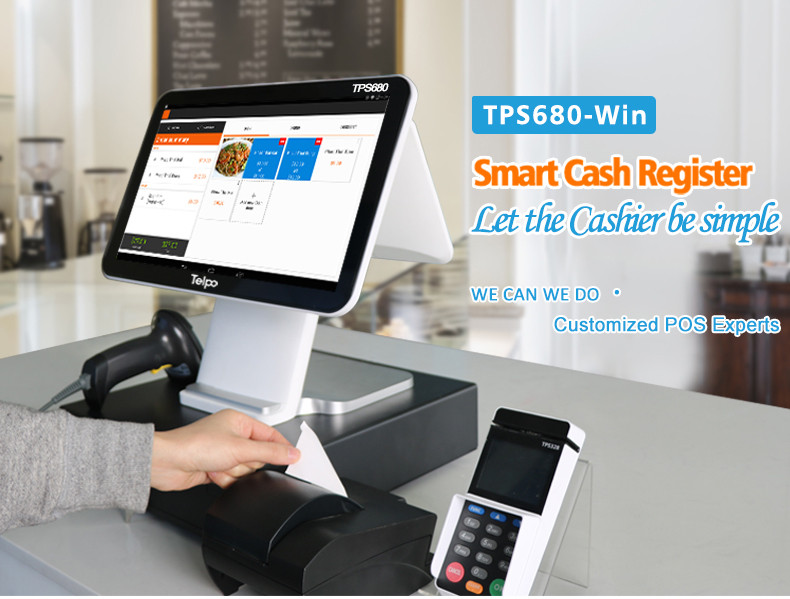 Start from Cashier Machine TPS680I
Telpo TPS680I is a compact 5th generation Smart Cash Register Machine on Windows-based OS. Let's the cashier is more simple.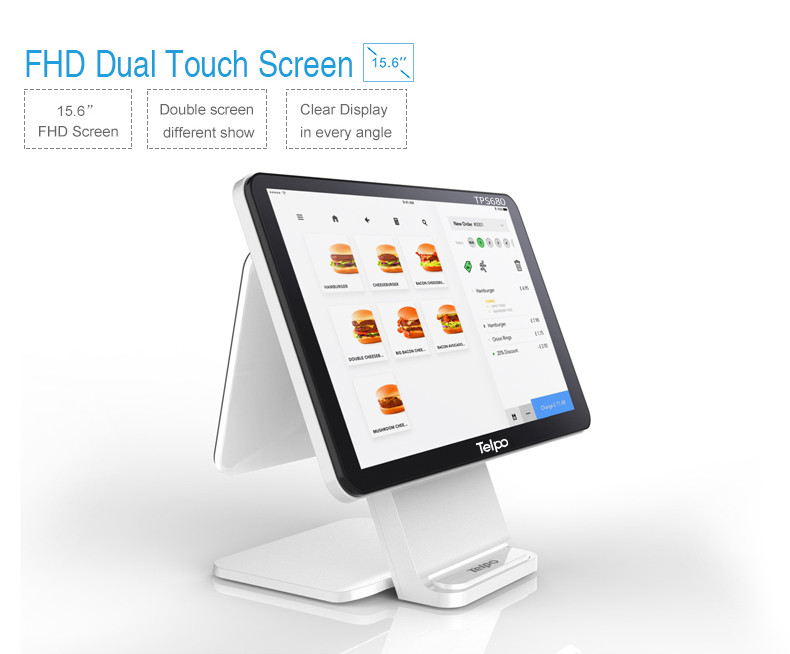 FHD Touch Screen
Retail Cash register TPS680I has a 15.6-inch full HD display screen which is support multi-touch, anti-corrosion, anti-friction. The 11.6-inch customer display screen can show vivid advertising, bill details, etc.
High-performance processor
Win7 / Win 10 Cash Register TPS680I is a Quad-core 2.0GHz processor, Windows OS, which can easily handle multiple POS management systems at the same time, using daily office software such as Microsoft office.
Large storage capacity
2GB RAM, 32GB SSD, record the daily trading information so easily. And storage capacity can be improved, as you require.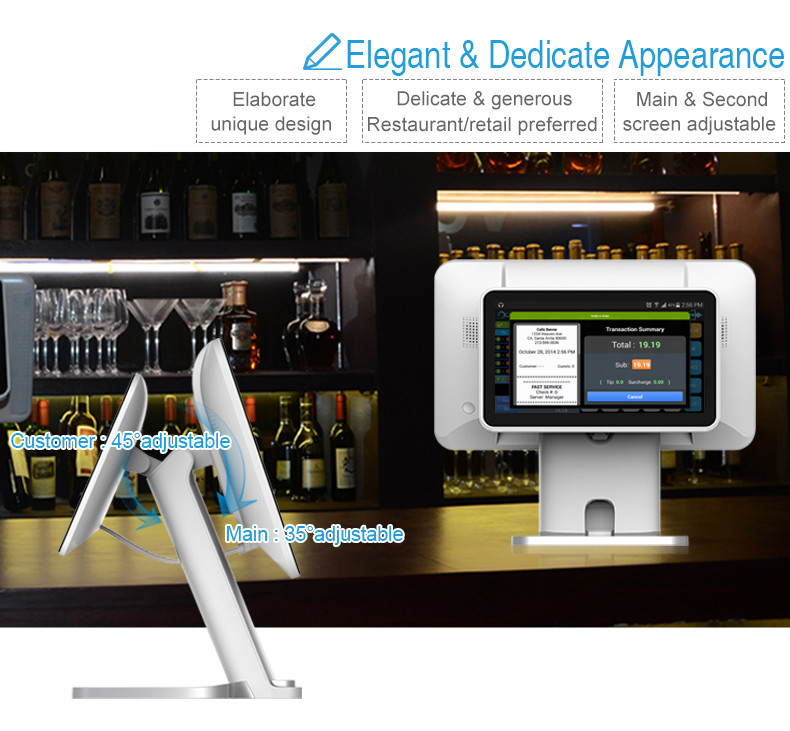 Robust and dedicate design
Telpo Robust Cash Register TPS680I with a compact business design is light and easy to move. Single or dual screens are optional.
Rotatable screen
The Screen of TPS680I can be rotated, according to your view.
Connectivity
4G, WI-FI, Bluetooth, Ethernet. Information transfer is accessible.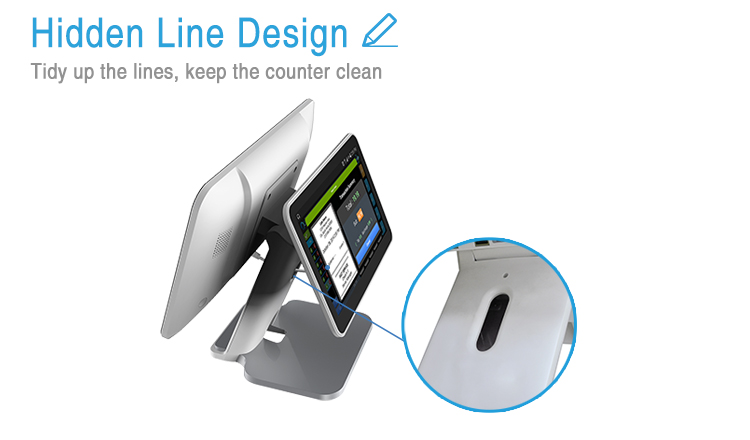 The hidden line design

The unique connection design can tidy up and hide the connected lines, that can keep the cash register counter clean.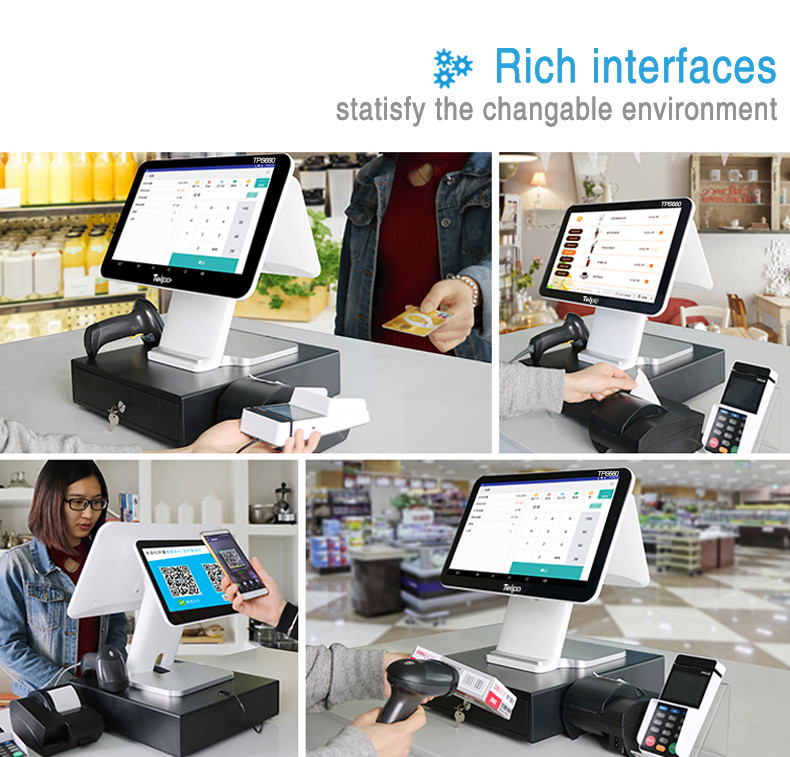 Rich interface
Windows cash register TPS680I can link to a number of POS devices, such as barcode scanner, scanning box, wired thermal printer, mini POS, cash drawer, etc.
More selectable features
The TPS680I can be customized with wall mount brackets, face recognition camera.
For more information, please contact us.
Application
Telpo TPS680I intelligent cash register 5.0 with many external accessories, is now widely used in hypermarket, supermarkets, restaurants, unattended convenient stores, hotel and others.