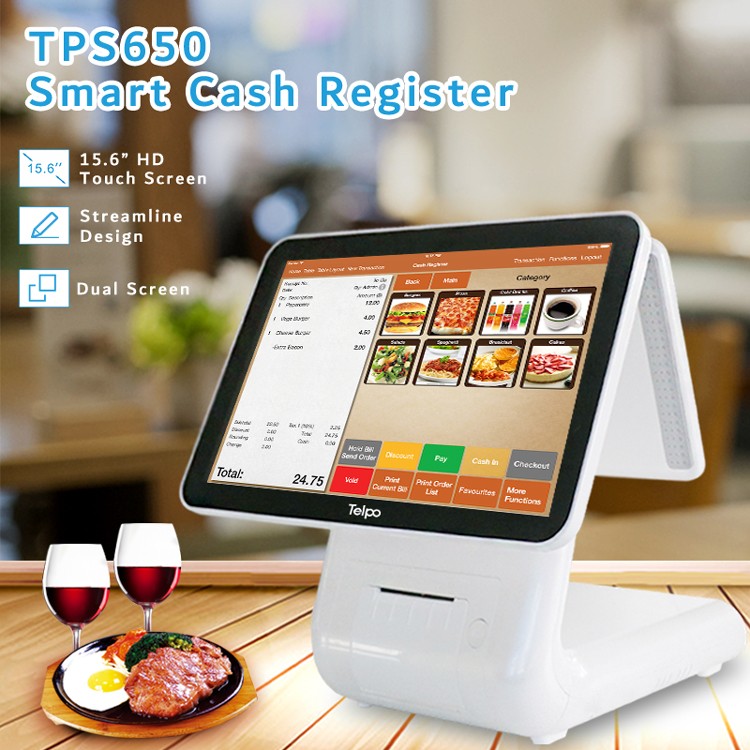 TPS650 is a fashionable countertop POS terminal which combines innovation, durability and high performance to ensure faster and more reliable service. Dual system choice, including Windows and Android, enables support for multiple payment and value-added applications. TPS650 comes with 15-inch touch screen, 80mm internal printer and 3G network modules, making it the most popular wireless ECR. Optional accessories allow you to further customize your TPS650 to suit various scenarios.
Features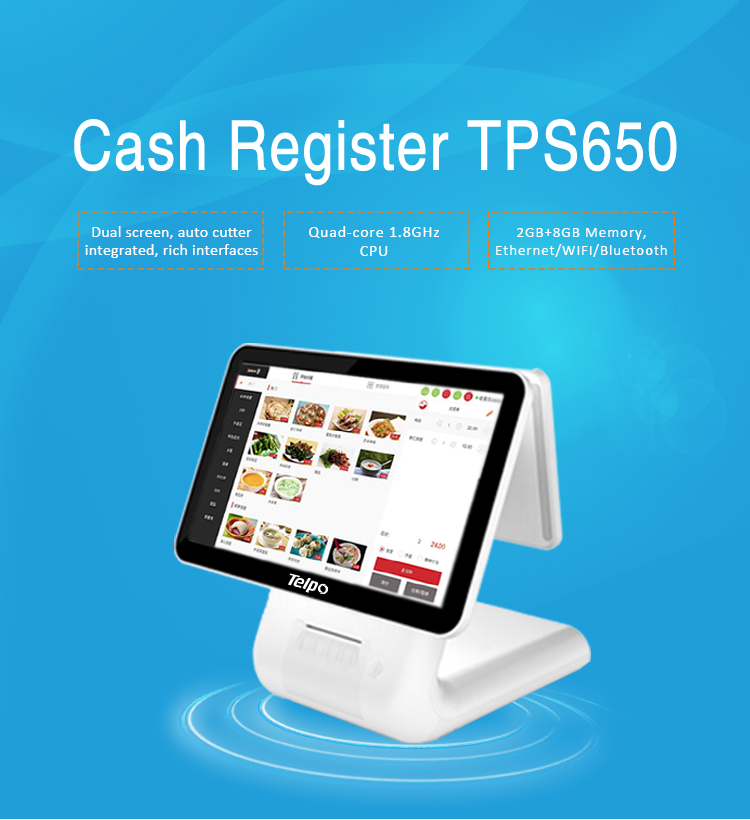 TELPO cash register TPS650 Smart cash register 5.0 has been awarded the 2017 China POS industry excellent design award. As a POS cash register, it has been recognized by the industry.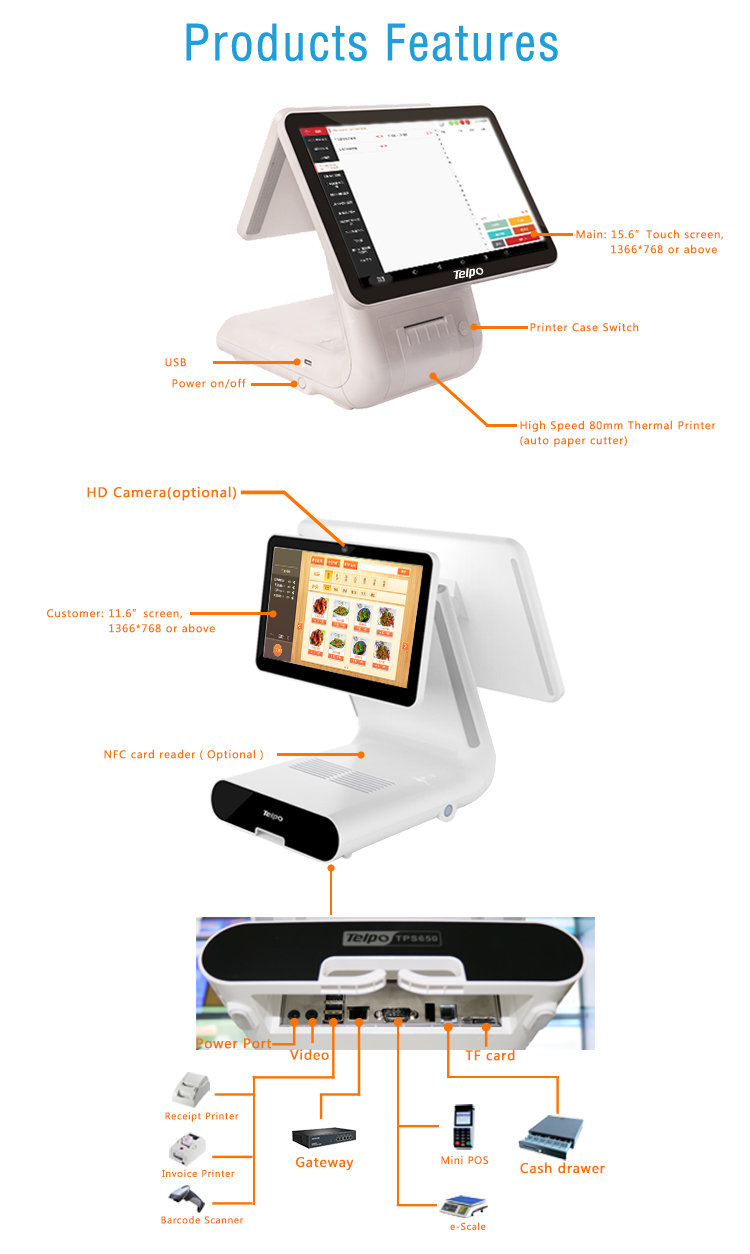 Telpo TPS650 cash register machine has a lot of external interface, support external cash drawer, barcode scanner gun, invoice printer, card swipe machine, electronic scale, routers. TPS650 android cash register machine also can equipped with cameras, NFC card module, etc.
The TPS650 cash register has abundant external access to meet the demand of smart retail.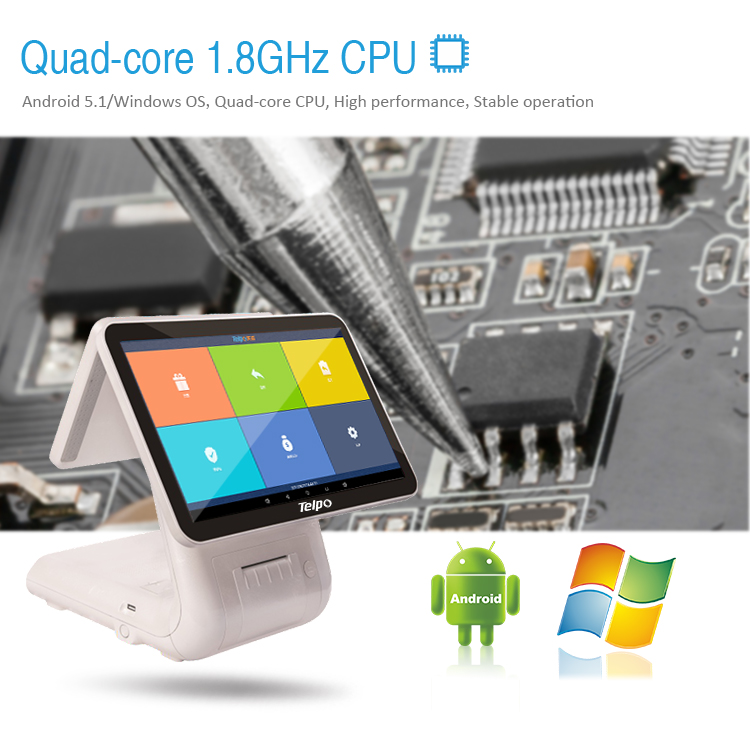 Telpo intelligent hardware TPS650 using Android system, android5.1, while this cash register support windows system, Telpo as a smart POS hardware custom manufacturer, can be customized according to customer needs Android or windows operating system. The TPS650 supports secondary development. We provide standard SDK files for developers and Telpo has our own R&D team to provide customers with technical support in the secondary development process.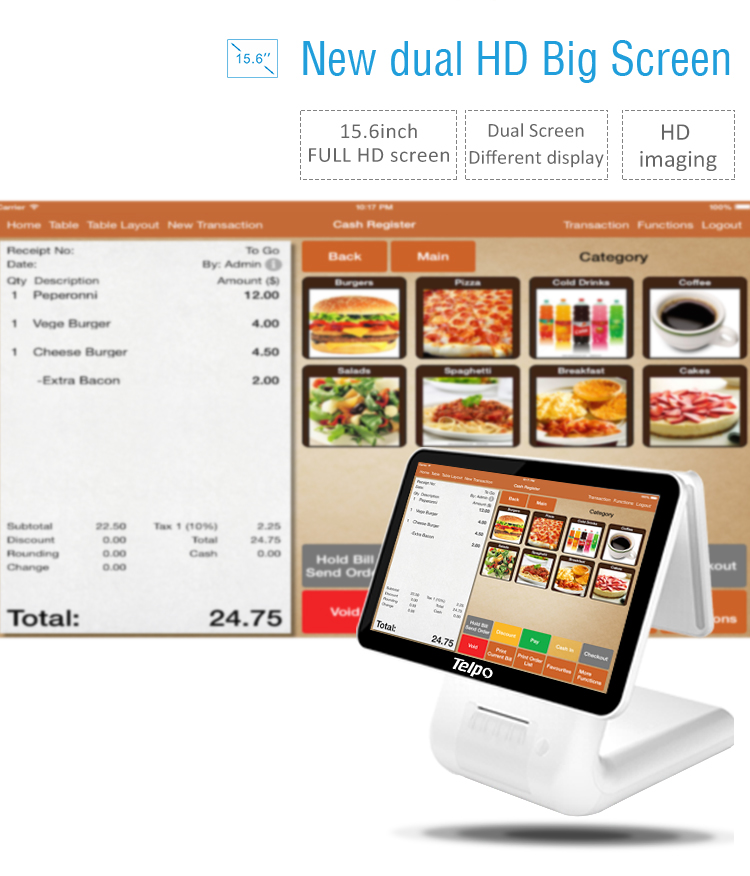 TelpoTPS650 commercial intelligent cash register machine adopts a new dual-touch high-definition large screen, dual-screen display different content, greater field of vision, high-definition imaging. Telpo cash registers feature a brand new screen and are guaranteed for quality.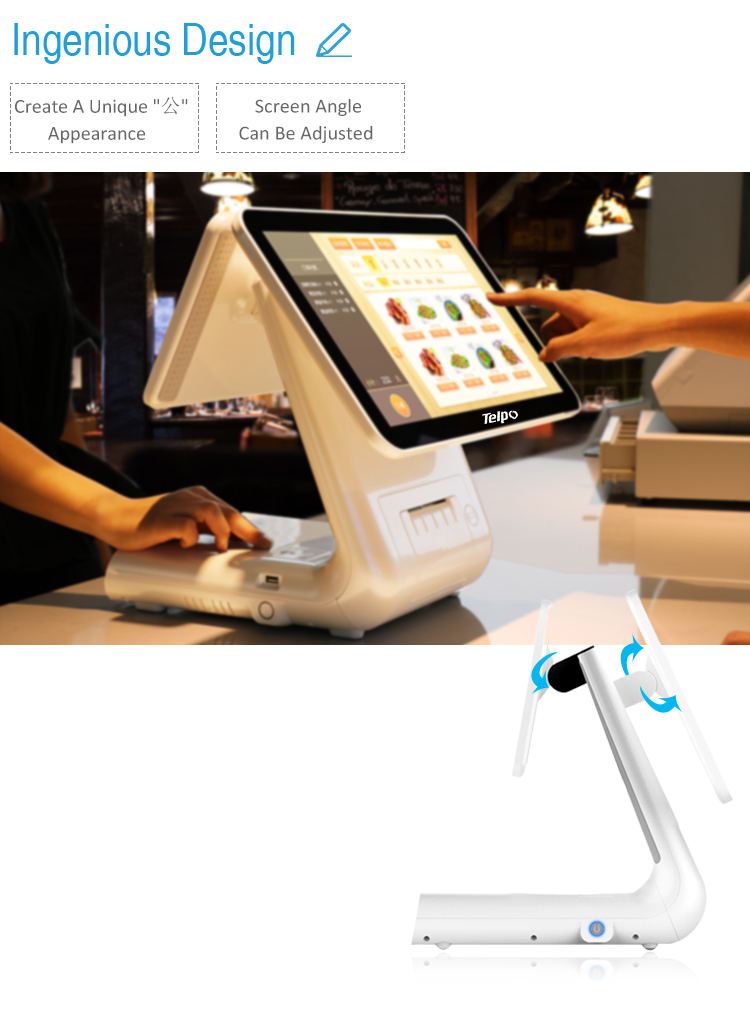 Telpo supermarket chain cash register machine TPS650appearance design, unique design style, from the side view is a "公" font(Chinese character). Everything focuses on the interests of customers. The TPS650 cash register screen supports fine-tuning of angles to give users a better visual experience.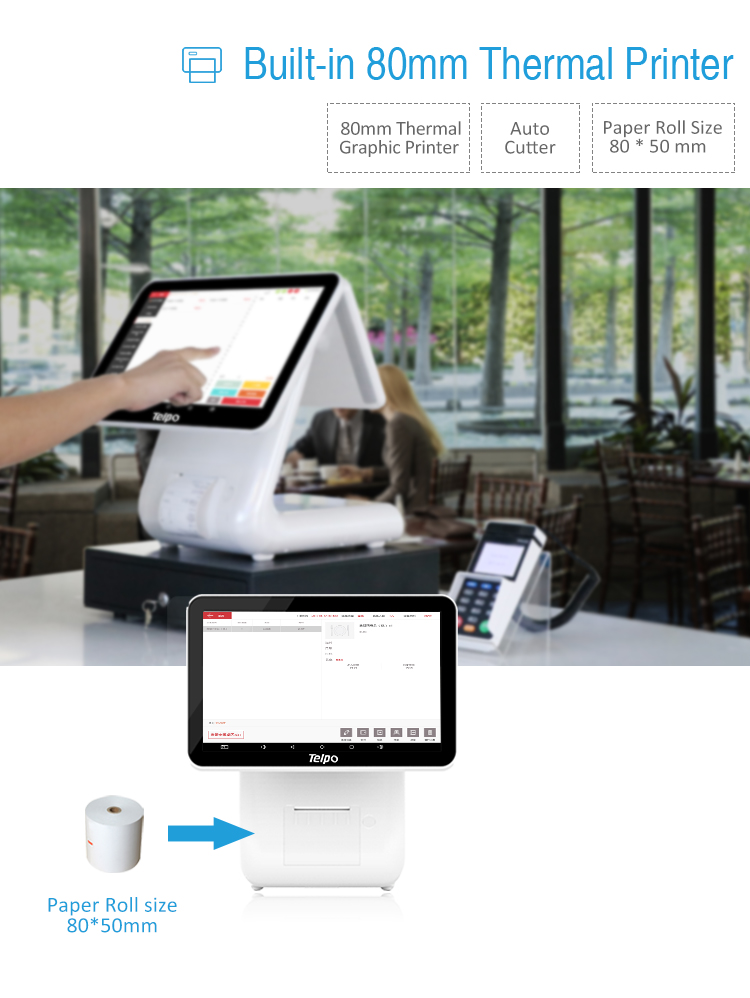 TelpoPOS TPS650 built-in thermal printers, paper width of 80 mm and, which supports the automatic paper cutting to meet the demand of printing. Do not need external printer, reduce occupied area of the counter equipment.
The TPS650 cash register all-in-one is highly integrated, which reduces the space occupied and improves the experience of smart food and beverage stores in the new retail era.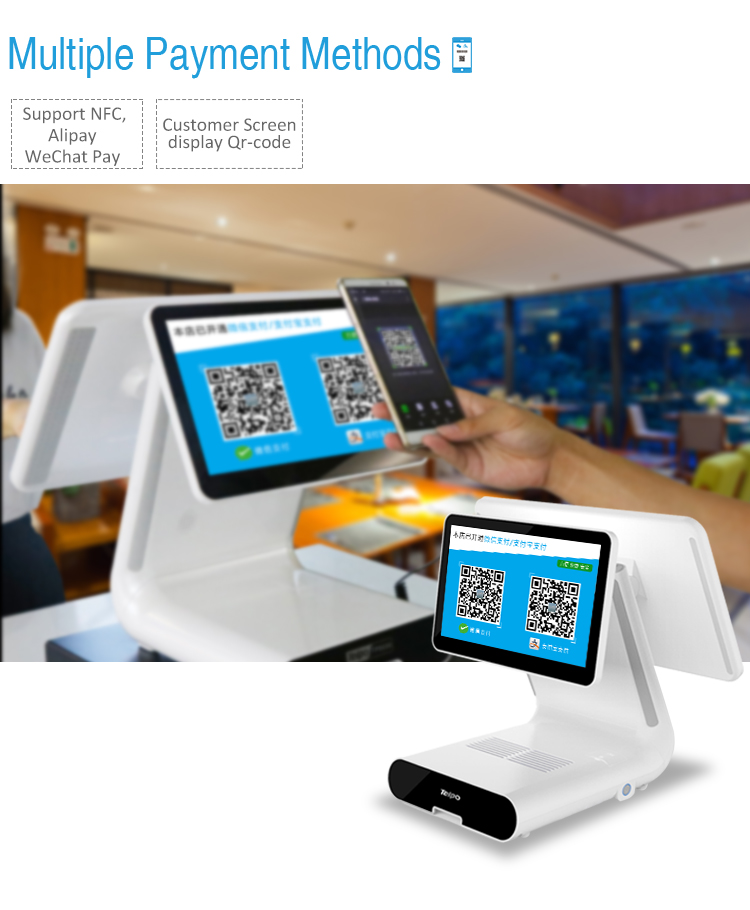 Telpo intelligent hardware TPS650 intelligent cashier terminal supports WeChatPay, Alipay payment, etc. Smart restaurant customers scan the QR code information on the customer screen to complete payment.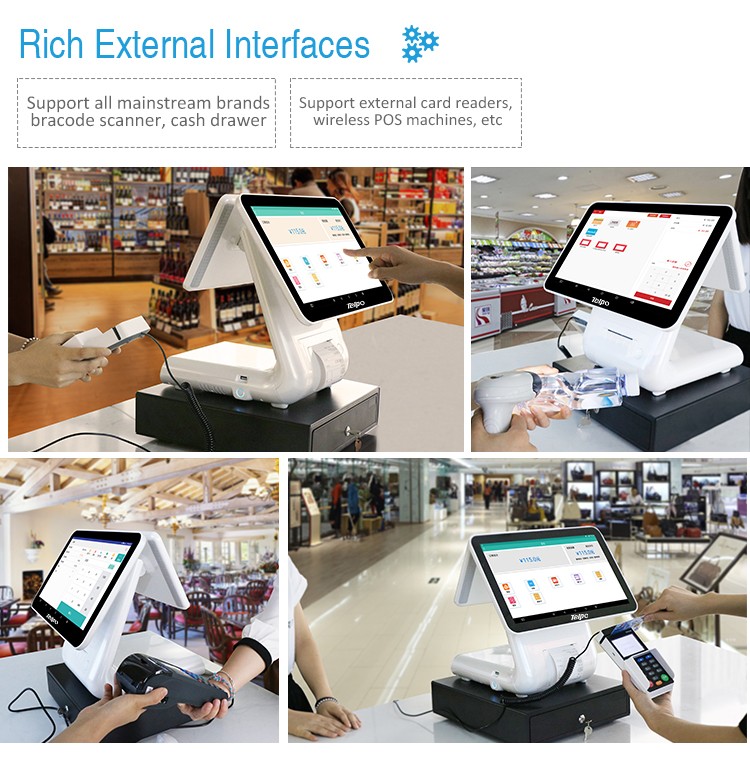 Telpo TPS650 intelligent cash register 5.0 with ample external accessories is widely used in smart stores such as shopping malls, supermarkets, food stores, clothes stores and so on.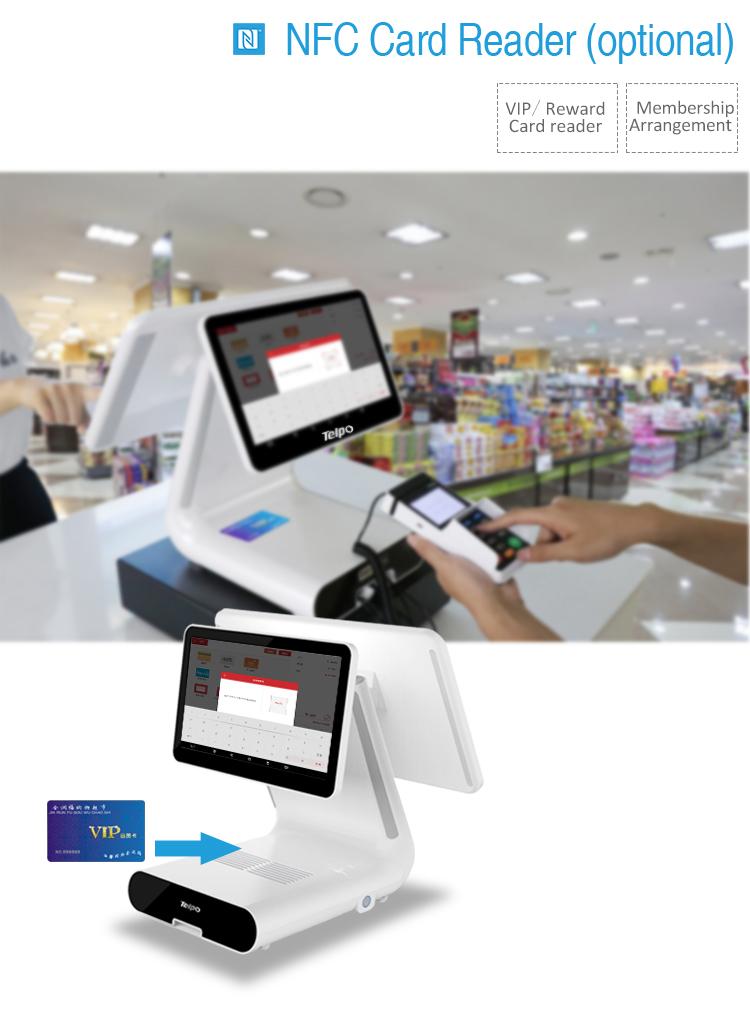 The following functions are optional. If necessary, please contact customer service ~
Telpo TPS650 can be built in the NFC swipe card module, which supports to swipe membership card, for supermarket, shopping mall, stores and other member management.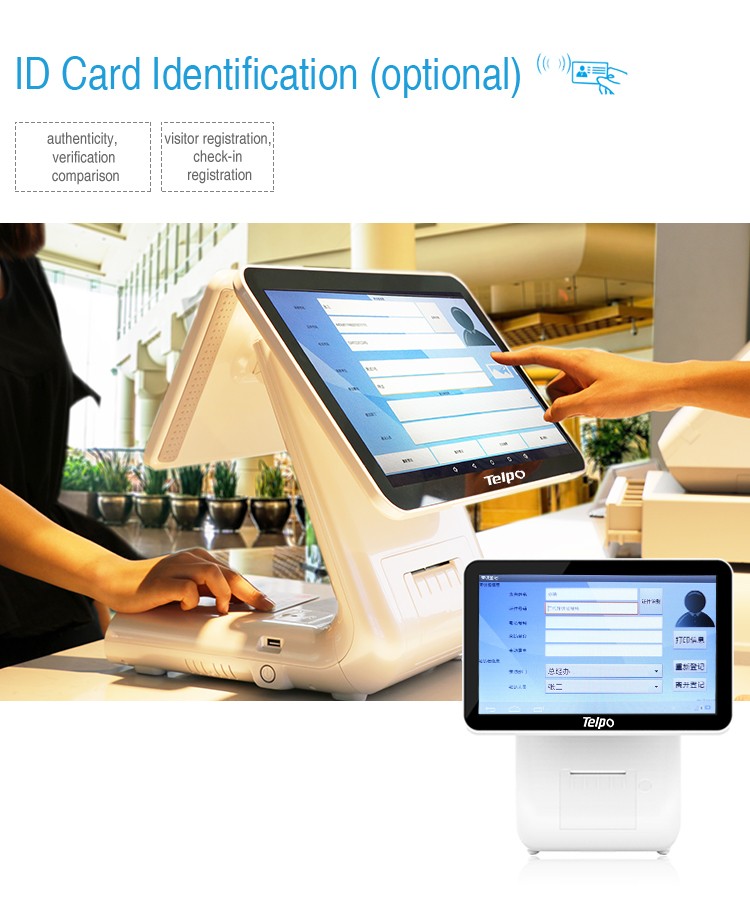 Telpo hardware intelligent cash register TPS650 can be built with the ID card reading module to read the ID card information and verify the authenticity. This can be used for visitor registration, election, etc.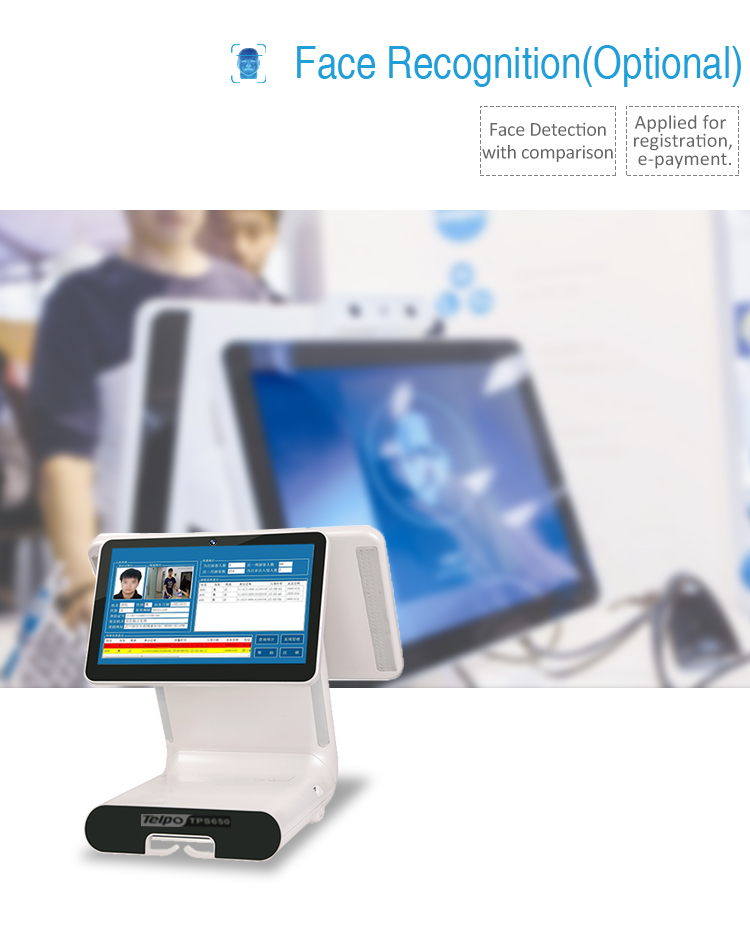 Telpo intelligent terminal TPS650 customer screen is equipped with a 5M pixel camera, which can realize face comparison, portrait photography and other functions, This can be used in the intelligent security industry.
As an intelligent hardware manufacturer, Telpo supports intelligent hardware customization. If the above product functions cannot meet customers' needs, customer service can be consulted for product customization.
Applications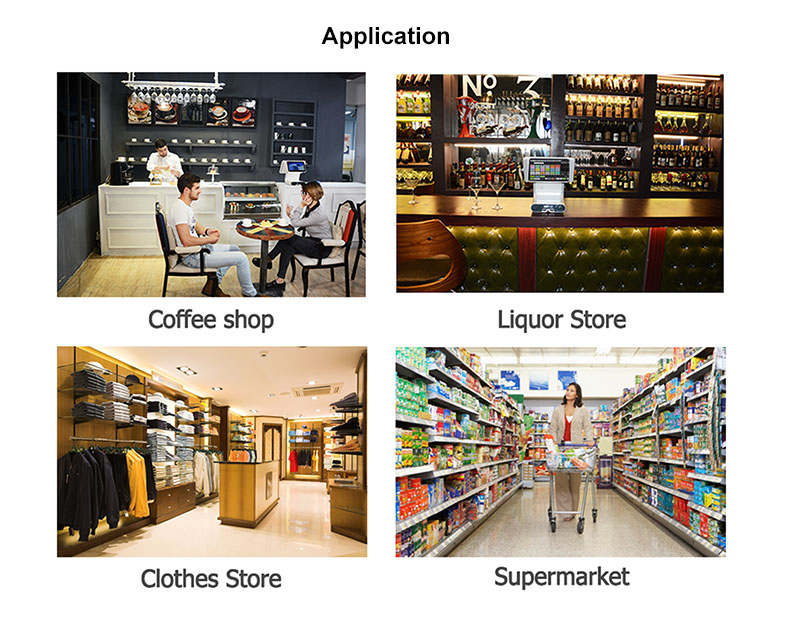 Telpo TPS650 with affluent external peripheral, is now widely used in liquor stores, supermarkets, restaurants, clothes stores and other smart stores.