Telpo Lastest Handheld Temperature Measurement Terminal with built-in infrared sensor
and NFC card reader for non-contact temperature screening everywhere.
It can be used to measure wrist and forehead temperature and show in real-time.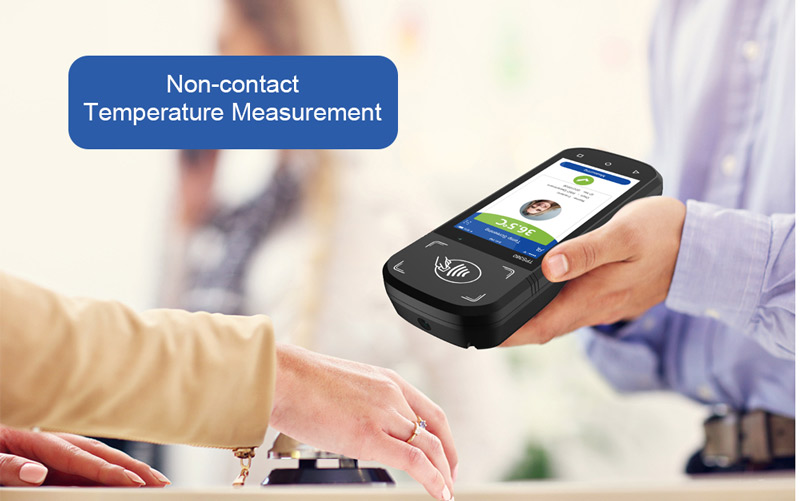 Main Features
1.Non-contact Temperature Measurement
Site: Human forehead / Wrist
Distance: 1~10cm
Time: <1s
Accuracy: ± 0.3 ℃
2. Rapid Body Temperature Screening
The device will automatically alarm when the human body temperature is higher than 37.3 °C,
which is conducive to the control of suspected fever personnel.
3. Automatically Collect Personnel Information
Quickly collect Personnel information from ID card / driver license / passport with NFC / QR-code / smart card reader / OCR camera.
4. Streamline Processes and Reduce Cross-infection
Compared with the traditional thermometer,
Temperature data can be uploaded and downloaded to the cloud with one key
achieving paperless non-contact data management and reduce cross-infection.