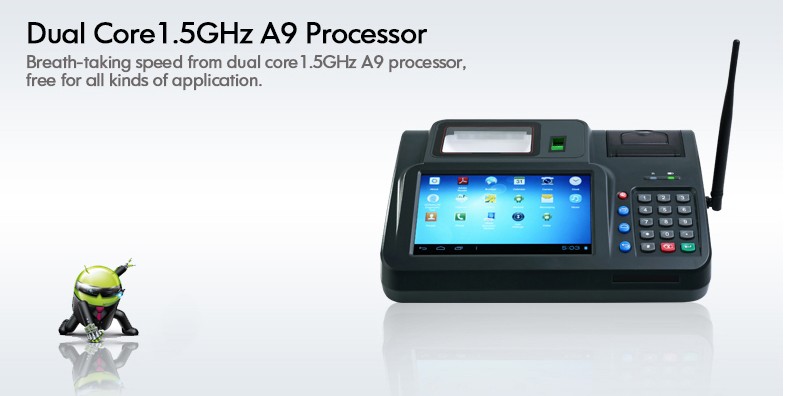 Breath-taking speed of TPS550 is from dual Core 1.5Ghz A9 Processor, free for all kinds of application.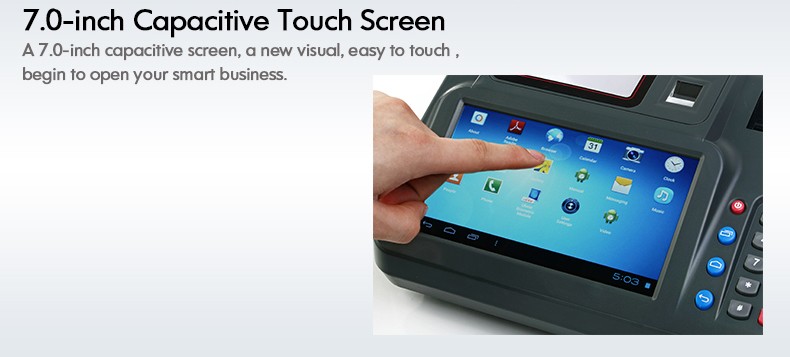 A 7.0-inch capacitive screen, a new visual, easy to touch.

Dual SIM card standby, applicable to any network environment, ensured smooth business.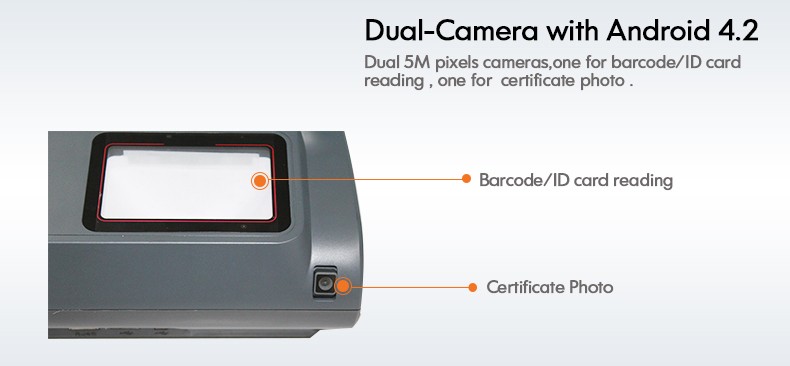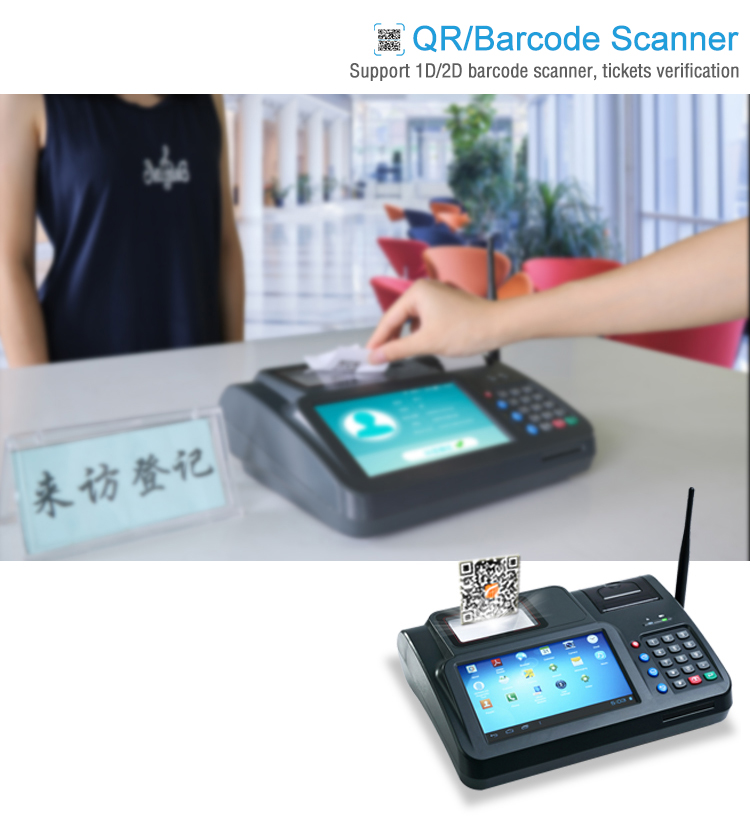 TPS550 integrated the 5MPX fixed focus camera, which can read the 1D/ 2D barcode precisely. This can be applied to intelligent registration of visitor information, and invoices, movie tickets and other bill verification. Besides, TPS550 can built a camera in front of the machine, which can used for verifying the photos.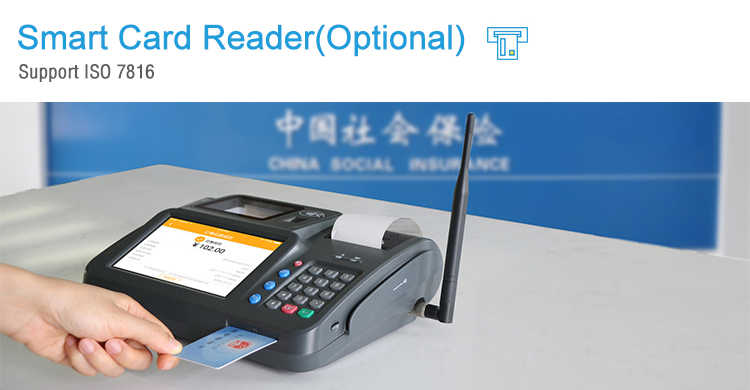 TPS550 is also a master of reading cards.It can support reading the magnetic card, ic card, NFC, etc.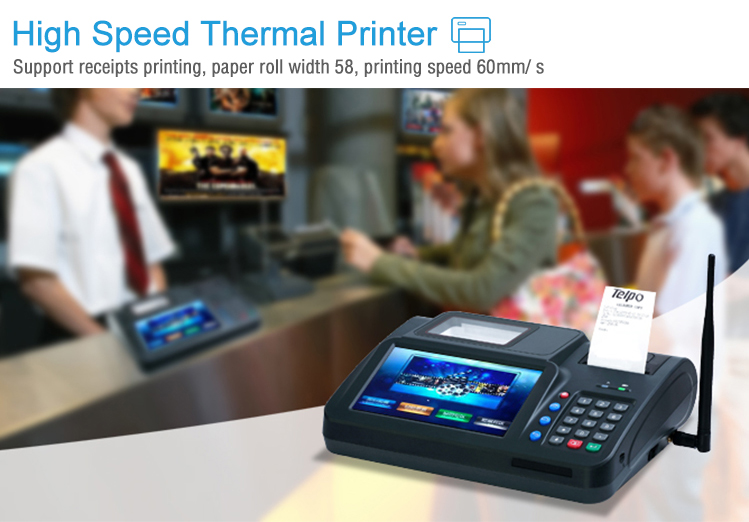 TPS550 is good high-speed printer.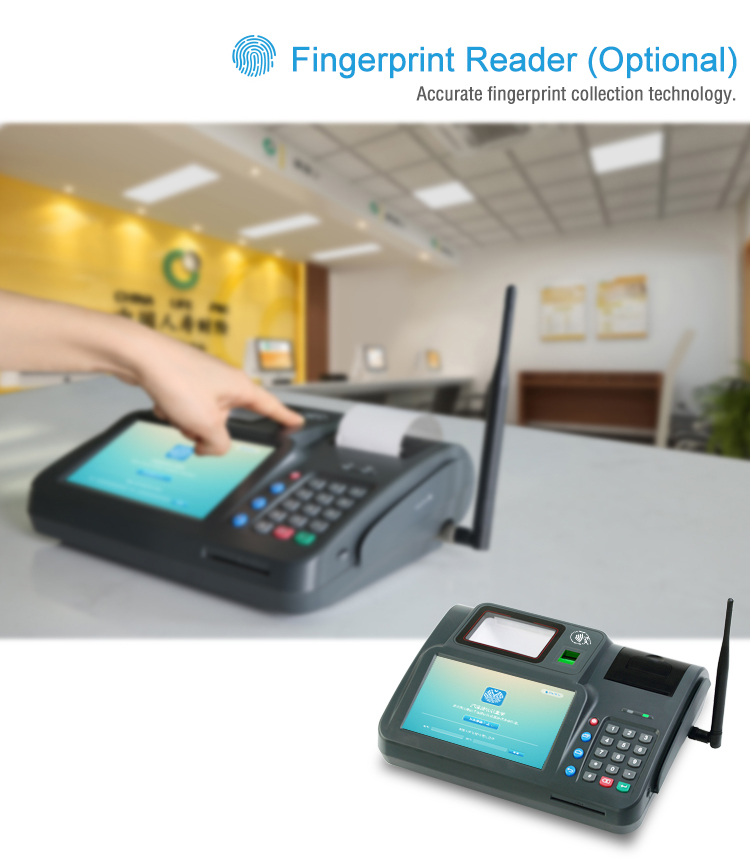 TPS550 supportsaccurate finger print reading module. We can built in the fingerprint reader as you need.
Applications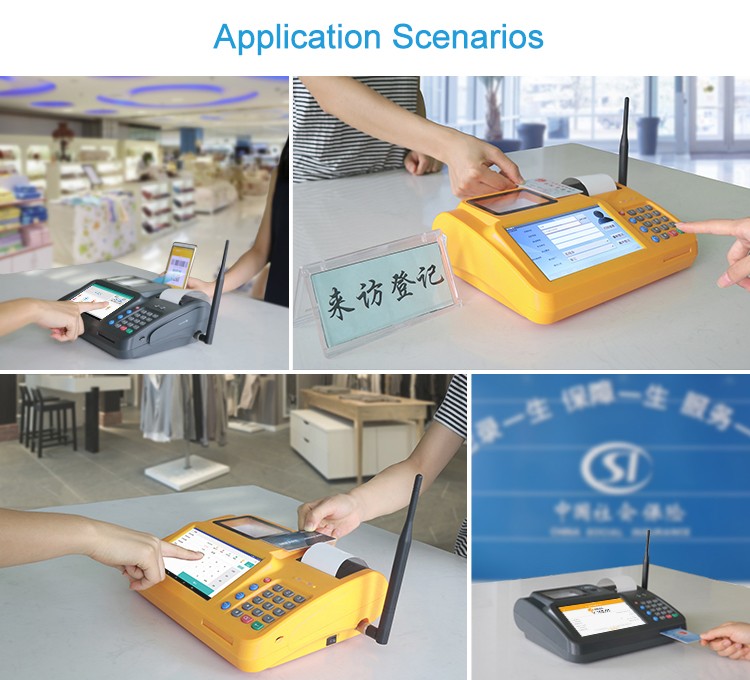 TelpoAndroid POS TPS550 is applicable to small and medium-sized enterprises, public institutions, hospitals, schools, communities, Banks, electric power, public inspection laws and other places that need to register personnel identity information.