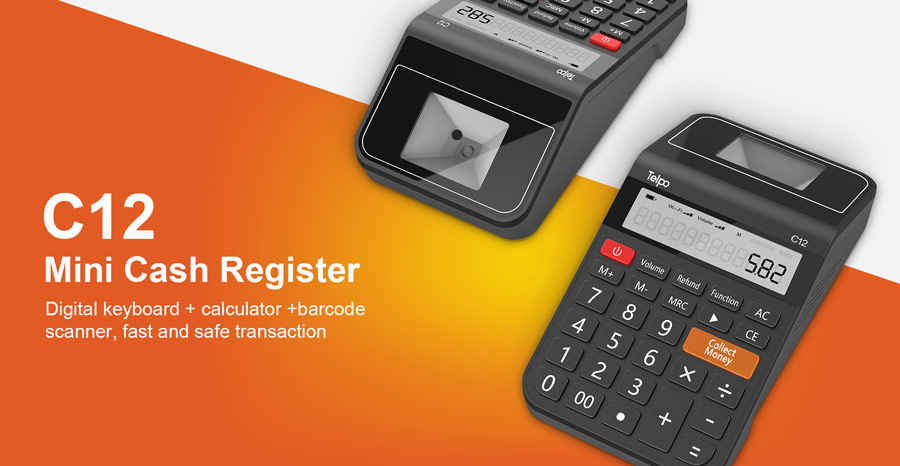 Mini Cash Register
Digital keyboard + calculator +barcode scanner, fast and safe transaction
The compact mini cash register C12 is a new emerging cash register device that supports core cash register functions such as a numeric keypad, calculator, 1d and 2d barcode scanner, and creates an integrated smart cash register solution. 4G communication and built-in 2600mAh battery allow it to adapt indoor and outdoor mobile cash registers.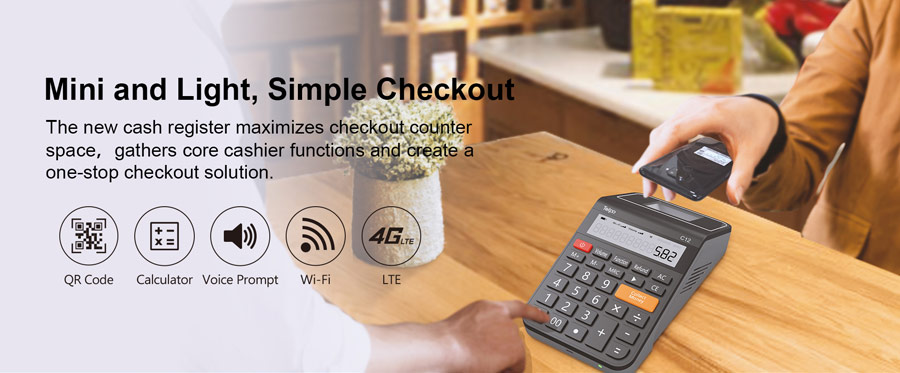 Mini and Light, Simple Checkout
The new cash register maximizes checkout counter space,gathers core cashier functions and create a one-stop checkout solution.
Voice Prompt, Calculator, QR-code, LTE, WIFI, Battery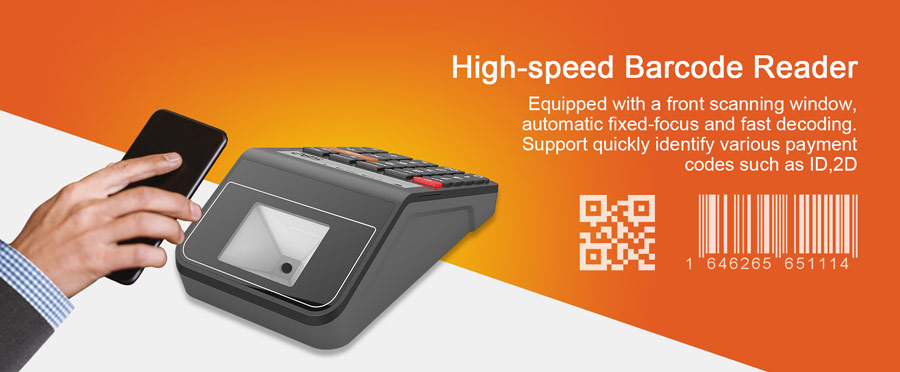 High-speed Barcode Reader
Equipped with a front scanning window, automatic fixed-focus and fast decoding.
Support quickly identify various payment codes such as 1D,2D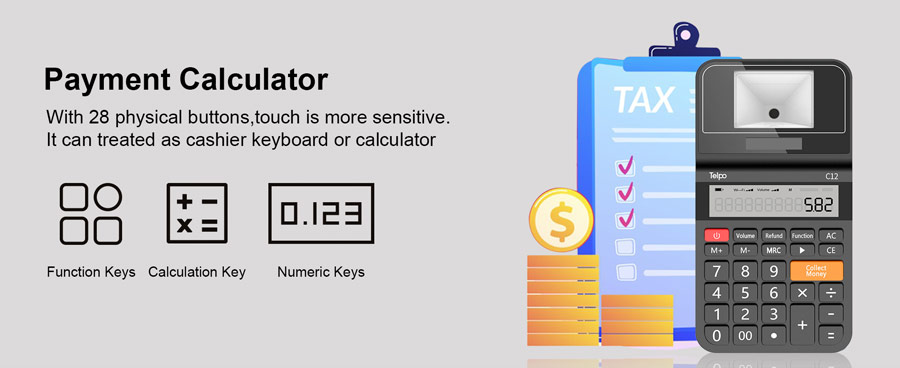 Payment Calculator
With 28 physical buttons, touch is more sensitive.
It can treat as cashier keyboard or calculator
● Function Keys
● Calculation Key
● Numeric Keys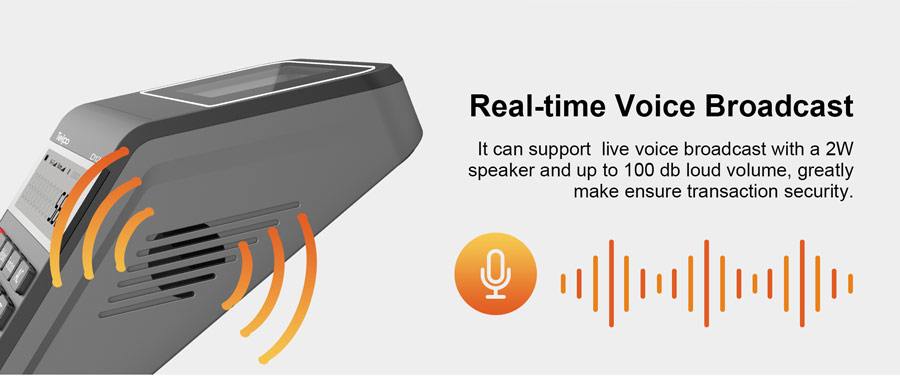 Real-time Voice Broadcast
It can support live voice broadcast with a 2W speaker and up to 100 DB loud volume, greatly make ensure transaction security.
Note: The volume can be adjusted freely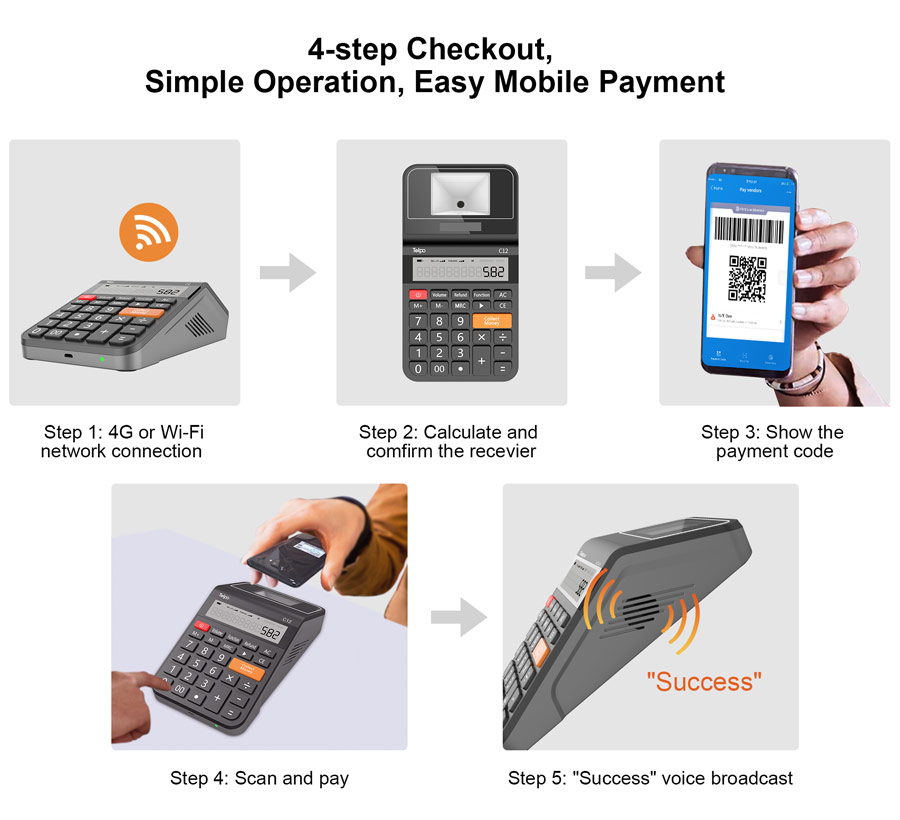 4-step Checkout, Simple Operation, Easy Mobile Payment
1、4G or Wi-Fi network connection
2、Calculate and comfirm the recevier
3、Scan and pay
4、"Success" voice broadcast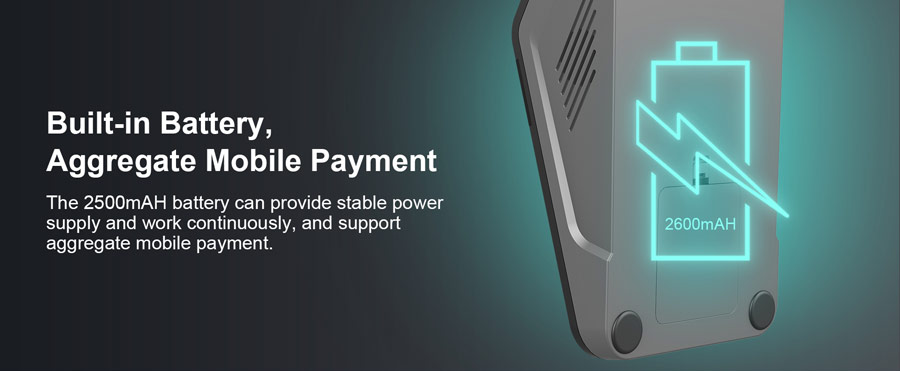 Built-in Battery, Aggregate Mobile Payment
The 2500mAH battery can provide a stable power supply and work continuously, and support aggregate mobile payment.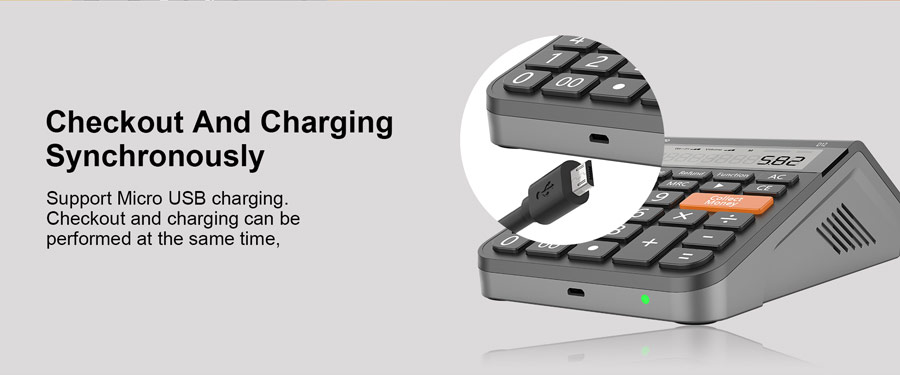 Checkout And Charging Synchronously
Support Micro USB charging. Checkout and charging can be performed at the same time.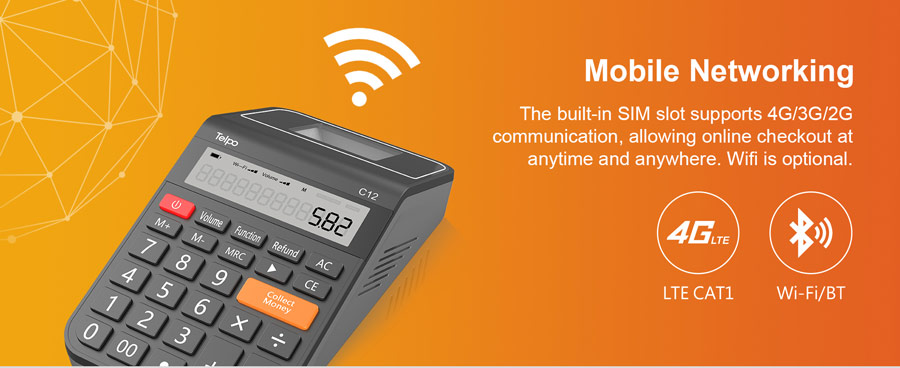 Mobile Networking
The built-in SIM slot supports 4G/3G/2G communication, allowing online checkout at any time and anywhere. Wi-Fi is optional.
LTE Cat1, Wifi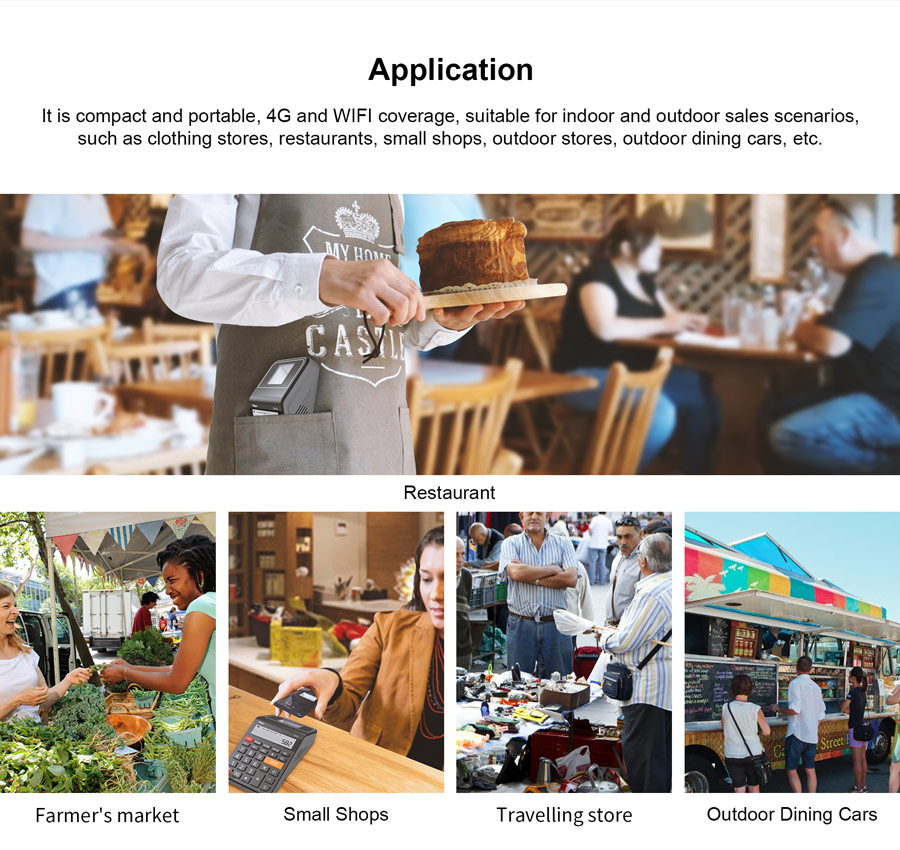 Application
It is suitable for indoor and outdoor sales scenarios, such as clothing stores, restaurants, small shops, outdoor stores, outdoor dining cars, etc.
PS:The original D12 adjusted model is C12, if you have any questions, please contact us