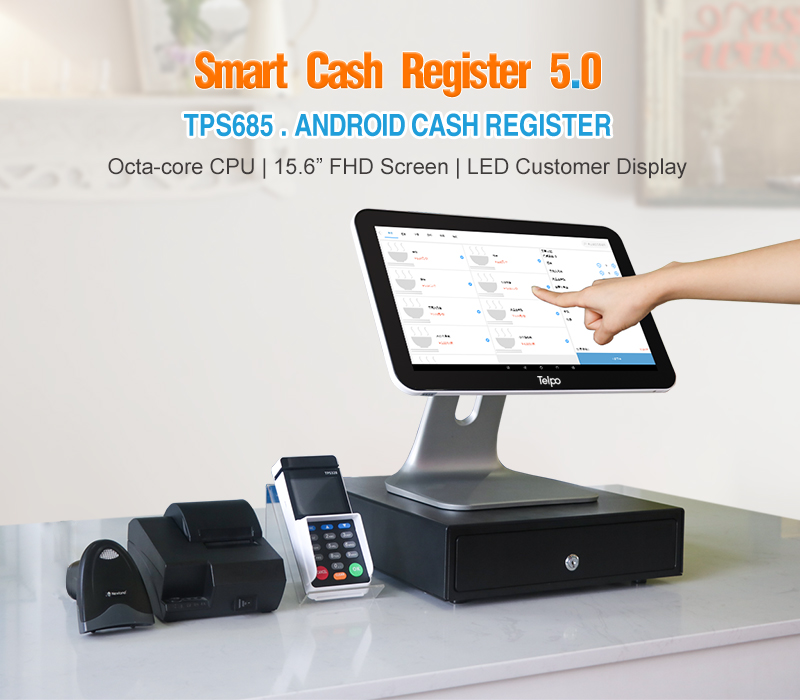 Powered by the Android operating platform, The TPS685 is a lightweight and practical Android smart electronic cash register with 15.6" inch FHD screen and LED customer display optional. TPS685 is running the Octa-core in the Android 6.0 OS, so that it can handle the frequent and complicated task in cashier. High-definition (1920*1080) screen give users clear visual experience. The rich interface option was equipped, so that the user adapted the accessories in different environment. Smart cash register TPS685 can be customized to hang on walls or counters depending on your business needs.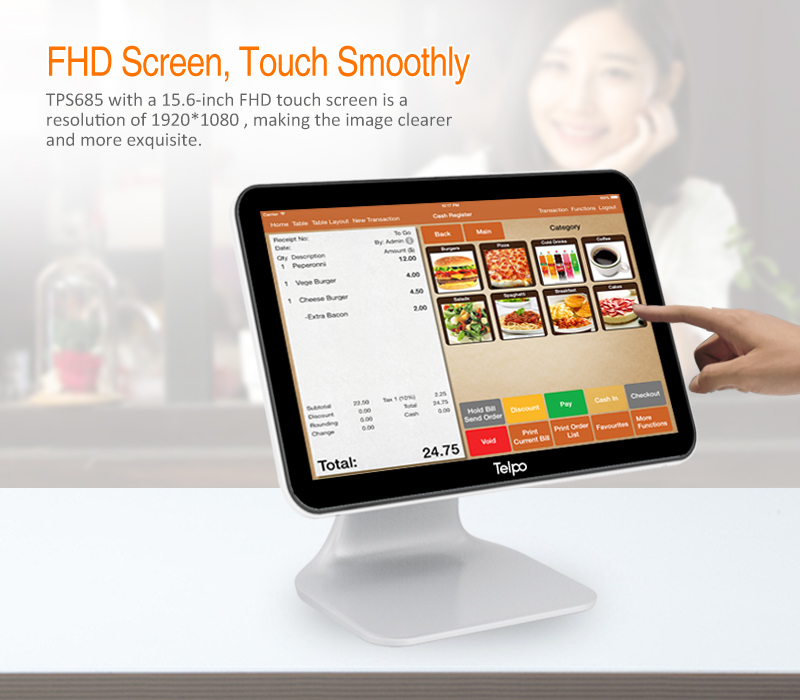 Smart Cash Register TPS685 with a 15.6-inch FHD touch screen is a resolution of 1920*1080, making the image clearer and more exquisite.

The screen is a 5-point touch screen, G+G. The multi-touch operation is easy and smooth. G+G material is anti-corrosion, anti-acid, more wear-resistant and durable.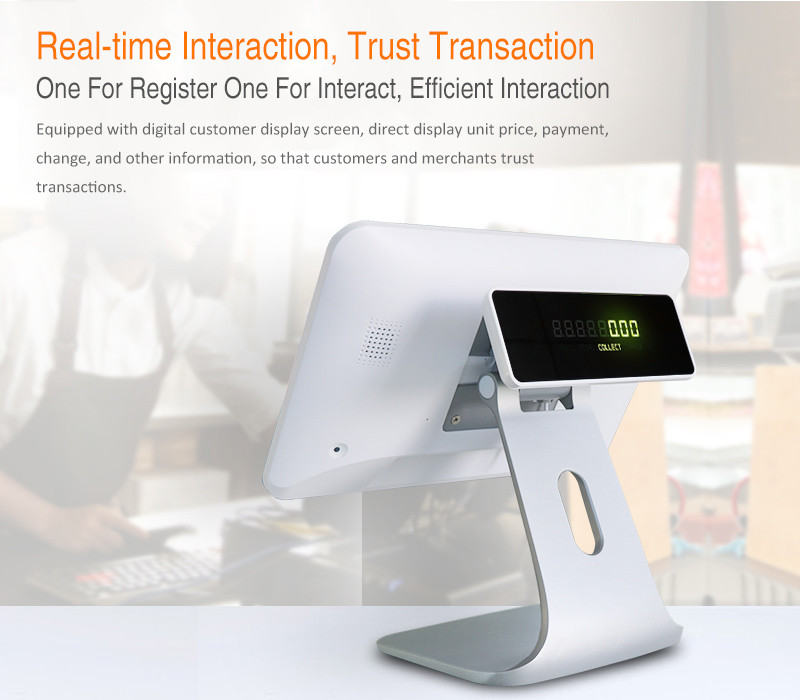 Equipped with digital customer display screen, direct display the payment details, such as the unit price, change, so that customers and seller trust transactions.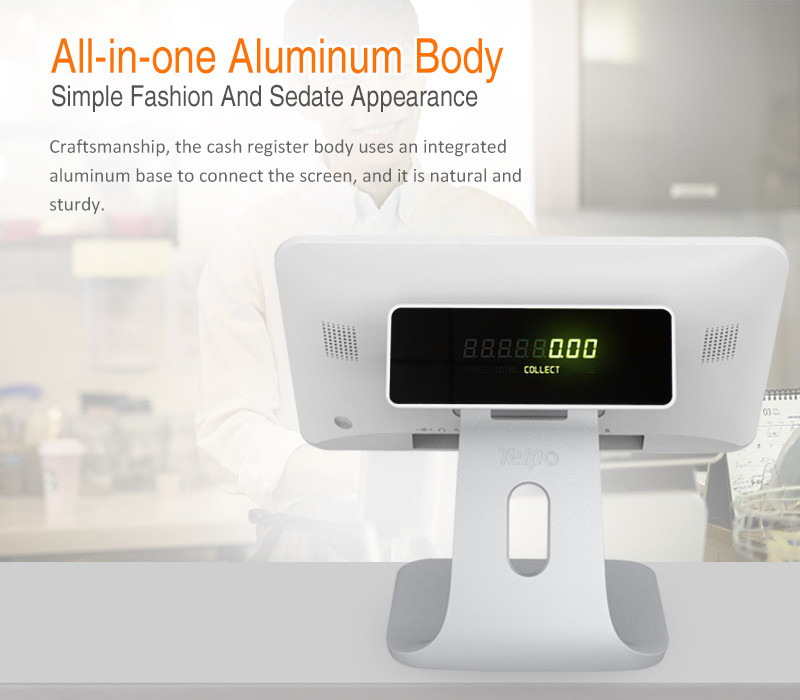 Craftmanship, the cash register body uses an integrated aluminum base to connect the screen, and it is natural and sturdy.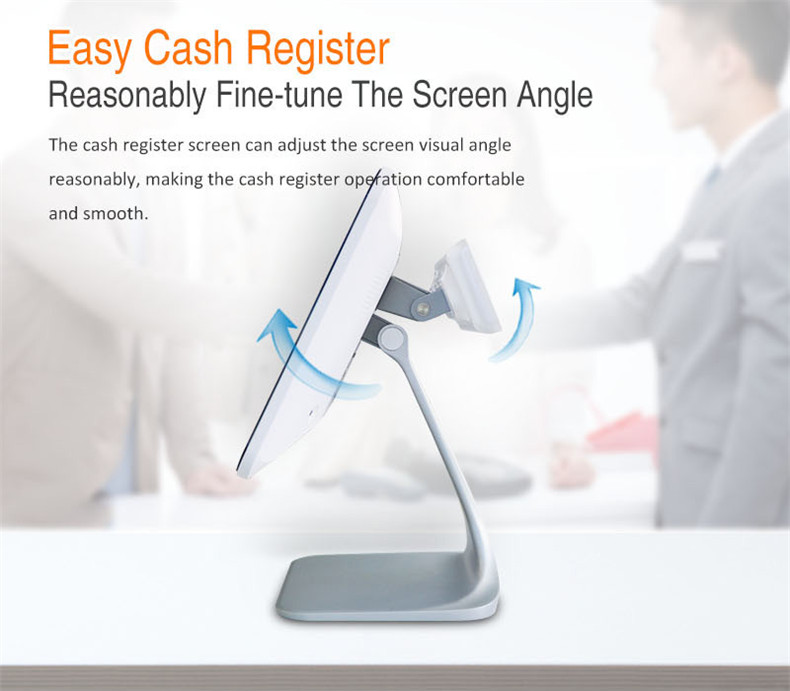 The Cash Register TPS685 Screen can adjust the screen visual angle reasonably, making the cash register operation comfortable and smooth.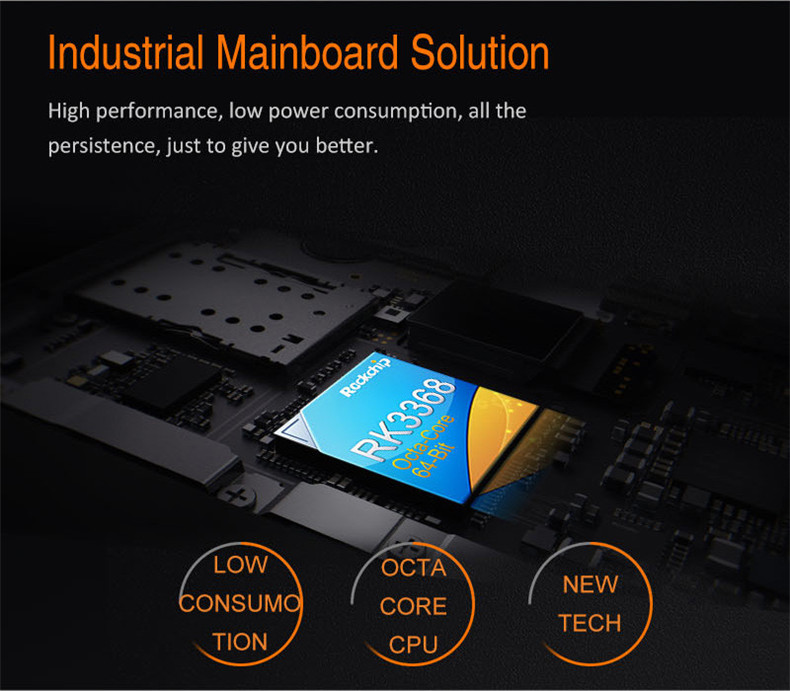 High performance but low power consumption, TPS685 is an energy saving cash register machine with Octa-core CPU. And the performance in accordance with customer demand, a reasonable increase.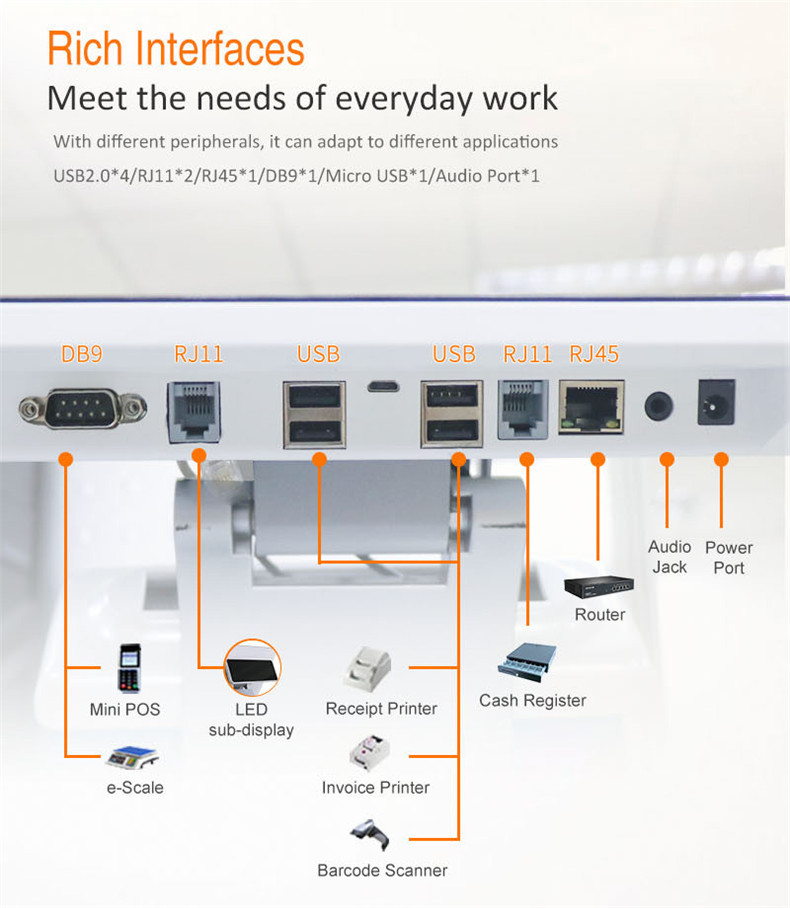 Rich interface, can be combined with other cash register accessories according to different scenarios. For example, it can be combined with electronic scale for weighing supermarket food; when it's combined with invoice printer to become a tax registration system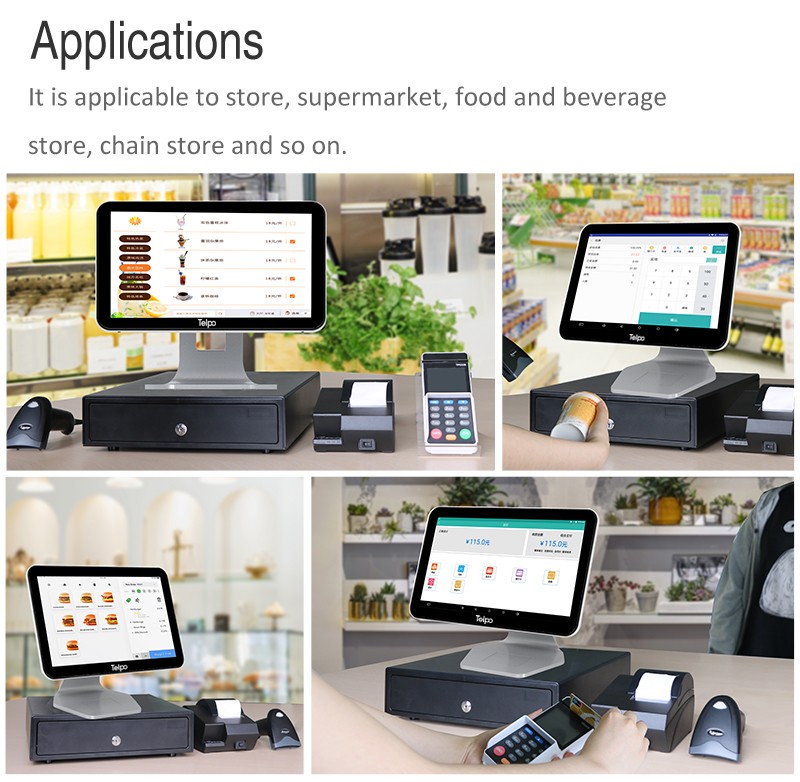 TPS685 is applied to multiple retail stores, such mid-to-high end catering chain, self-service supermarket, convenience store, fresh market, etc.

More functions, please contact our sales for more details.