As pandemic is gradually under control, all walks of life are resuming work in a safe and orderly manner. Telpo uses its mature technology and combines a contactless high-precision algorithm with infrared thermography to develop a mobile temperature screening solution. It can realize contactless identification and temperature detection, escorting safe and orderly work resumption in enterprises, schools, restaurants, parks, hotels, etc.
Description
Telpo mobile temperature screening terminal adopts "touch-free temperature measurement + infrared thermography + contactless radio frequency identification (RFID)" and other technologies, realizing rapidly accurate temperature detection, identity identification, barcode scanning verification, photographed, data tracking, report generation, platform management and so on functions.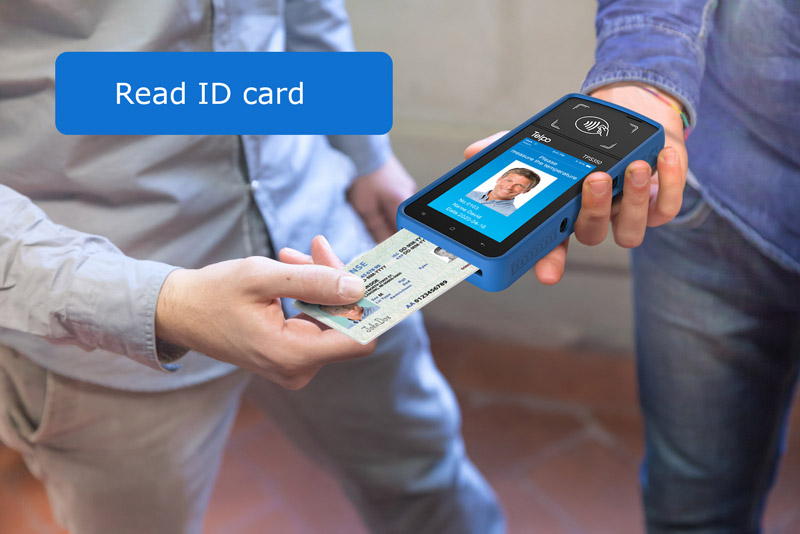 Main Features
1.Non-contact Accurate Temperature Measurement
Equipped with international leading Melexis temperature detection chip and blackbody calibration method,
it can make safe temperature detection within 10 cm distance and control temperature error within ± 0.3℃.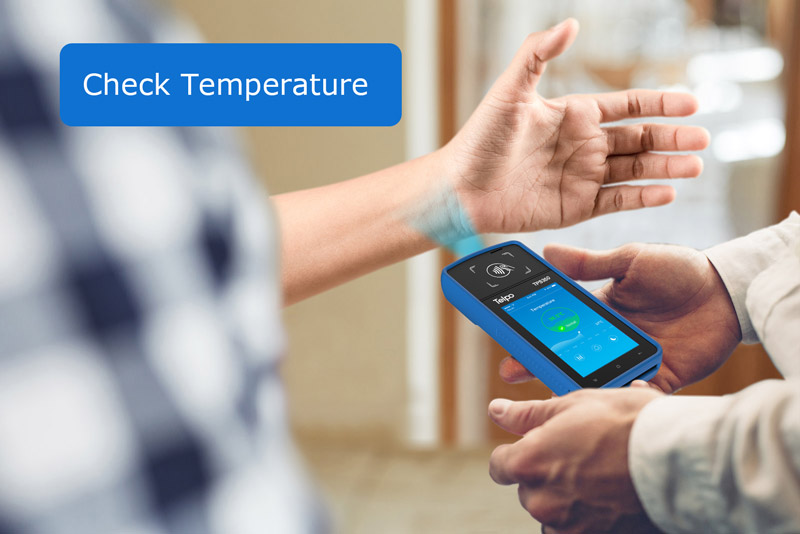 2. Automatically Collect Personnel Information
Telpo mobile temperature measuring device adopts various methods like detecting wrist temperature,
identifying employee card/ ID card, scanning health code and visitor QR code, and so on.
So it achieves simultaneously identification and temperature detection.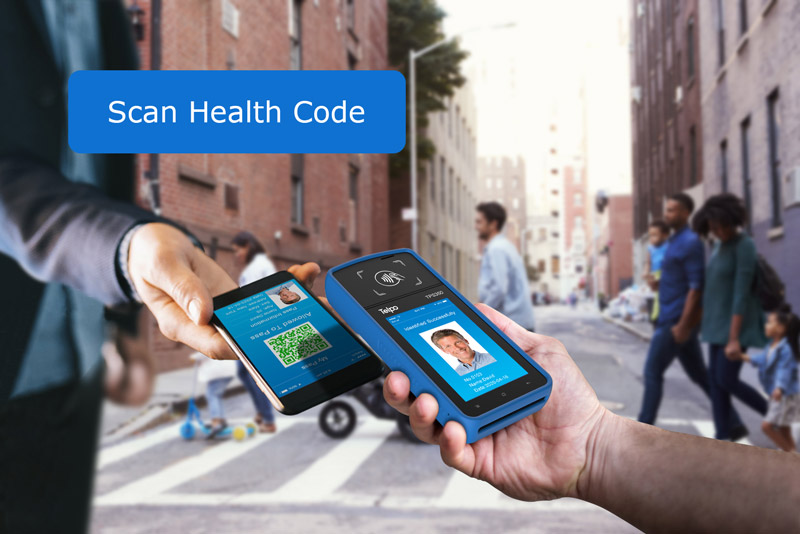 3. Streamline Processes and Reduce Cross-infection
Compared with Traditional Solution, Telpo Temperature Solution can be uploaded and downloaded the data
to the cloud with one key to achieving paperless non-contact data management and reduce cross-infection.
①Temperature Detection+ Employee/IC Card Verification
② Temperature Detection + Barcode/QR code Scanning Verification
③Temperature Detection + ID card Verification