Kiosks push the retail dramatization.
It can accumulate data on the customers' in-store experience.
With the help of self-service kiosks, customers greatly improve convenience,
when it comes to mobile payments and shopping choices.
By the merchants, it saves time and human resources.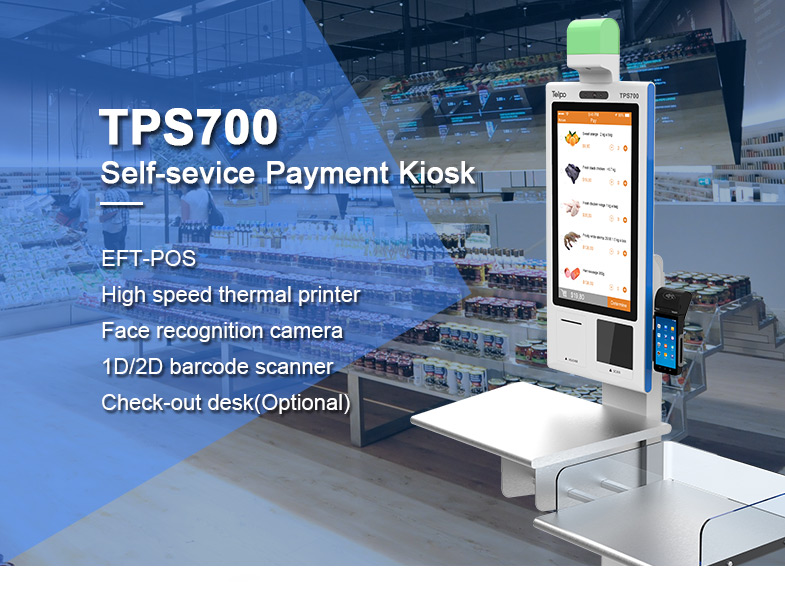 Self-service Payment Kiosk
As a partner of Burger King, Telpo releases an all-in-one self-service payment kiosk, dubbed TPS700.
TPS700 is combined with multiple functions, such as printing receipts,
reading MSR/IC card/NFC card, barcode scanner, etc.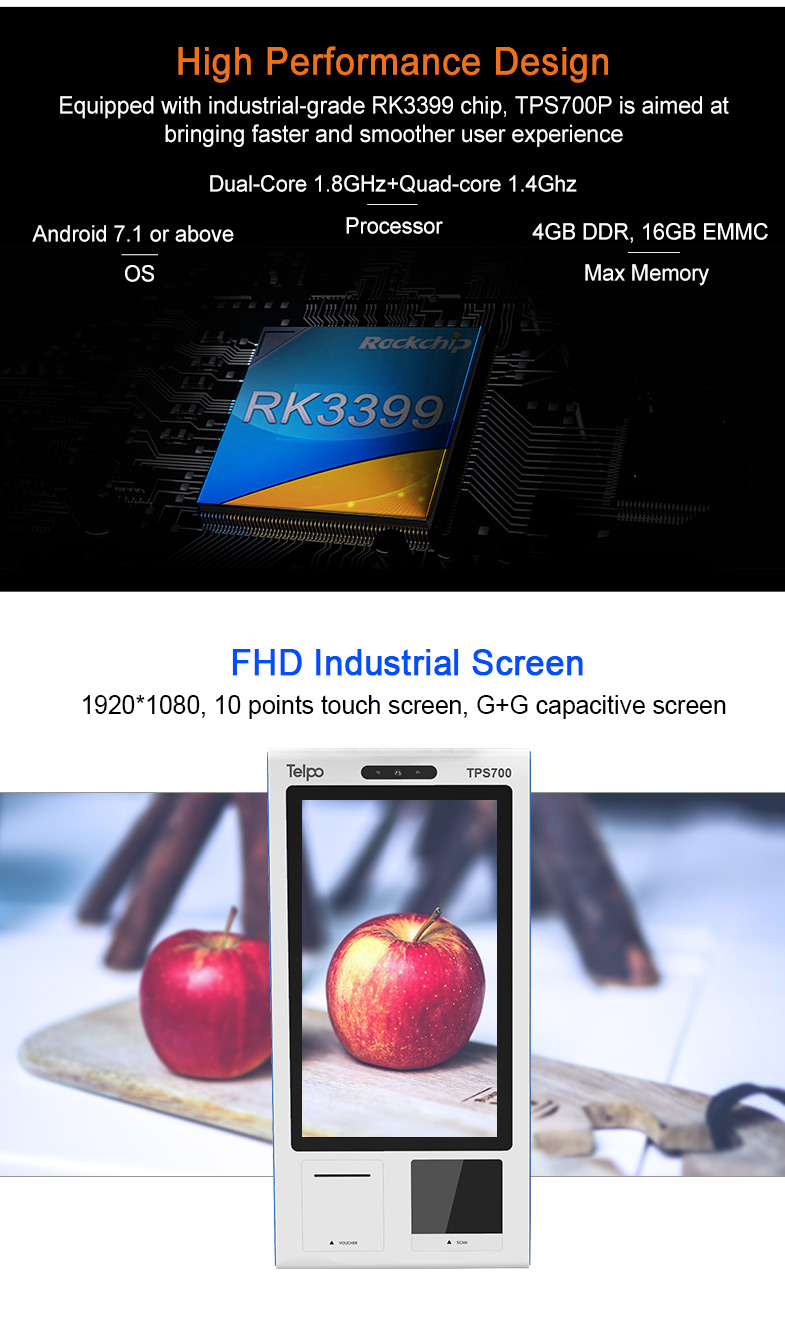 Thermal Graphic Printer with auto cutter
Printing receipts at high speed without jamming. Changing paper rolls is easy.
Big Size QR-code Scanner
It scans barcode smoother and more visible.
Barcode Scanner of kiosk TPS700 supports reading the goods linear barcodes and the mobile QR-codes.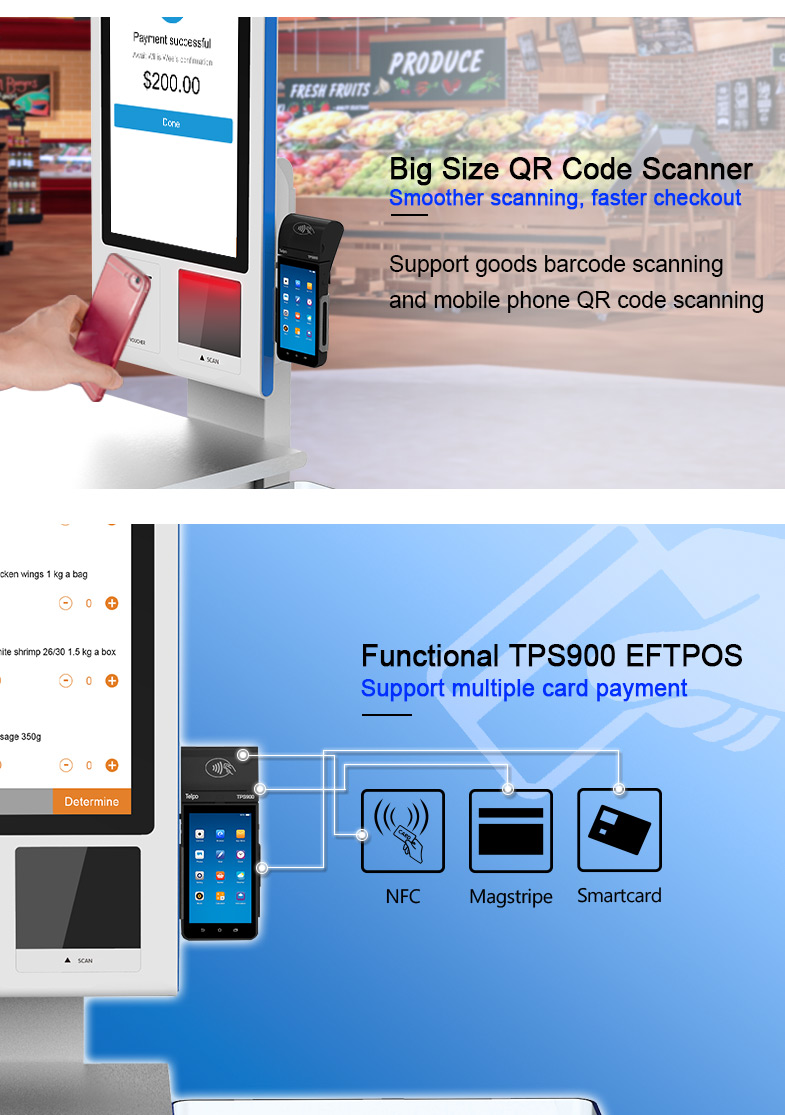 Functional EFTPOS Machine TPS900
With the support of the EFTPOS TPS900, the Telpo Retail kiosk machine
TPS700 greatly expands the self-service feature.
Full Certificates
The payment function has passed the financial certifications
such as EMV, PCI, PayPass, Paywave, MIR, India Rupay, etc.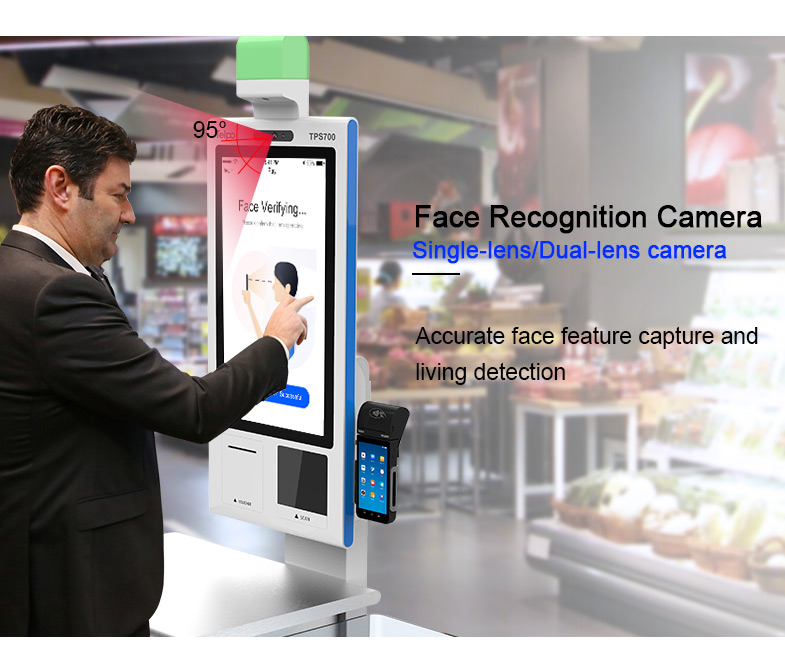 Accurate Face Recognition
Integrated with single-lens / dual-lens cameras, the TPS700P can accurately capture customer face IDs.