It is reported that the self-service ordering terminal not only improves the efficiency and profit of the restaurant

but also saves labor cost and time costs.
Consumers are also accustomed to ordering food at kiosks.
As a partner of Burger King, Telpo has launched a new self-service ordering kiosk K20.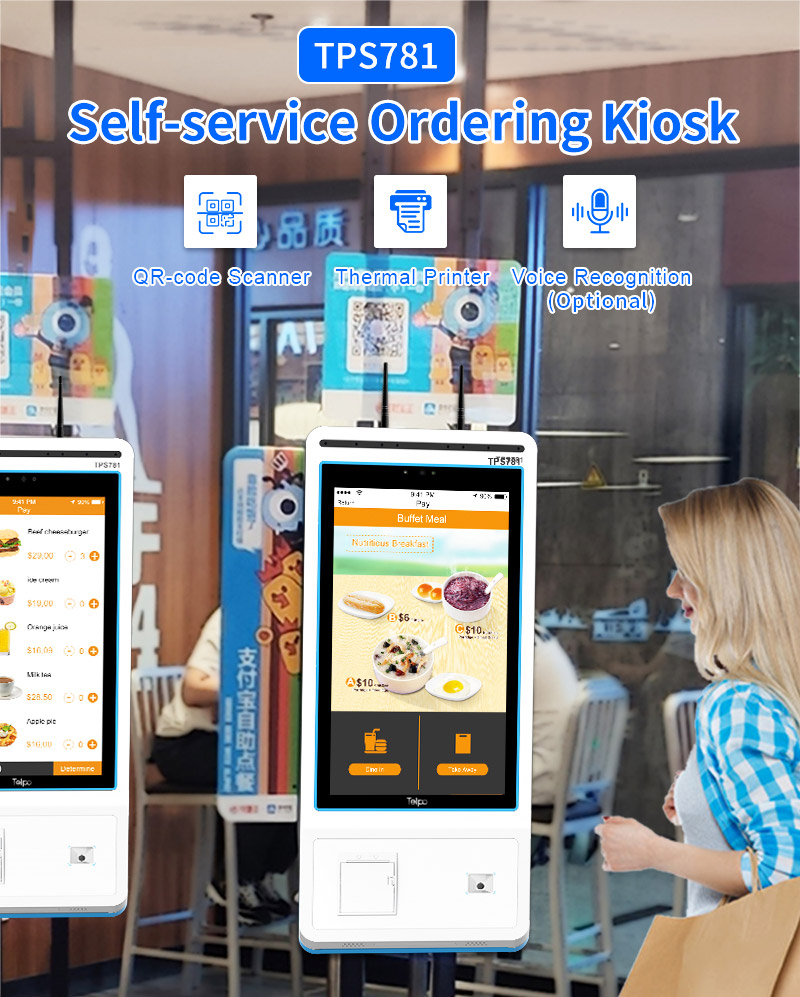 Fast Food Restaurant e-Cashier
Telpo TPS780 is an android-based self-ordering kiosk machine,
containing a bar-code scanner, touch-screen monitor, thermal printer and biometric recognition.
It is a compact self-service solution for fast food restaurants, smart retail stores,
unmanned stores, new concept supermarkets, etc.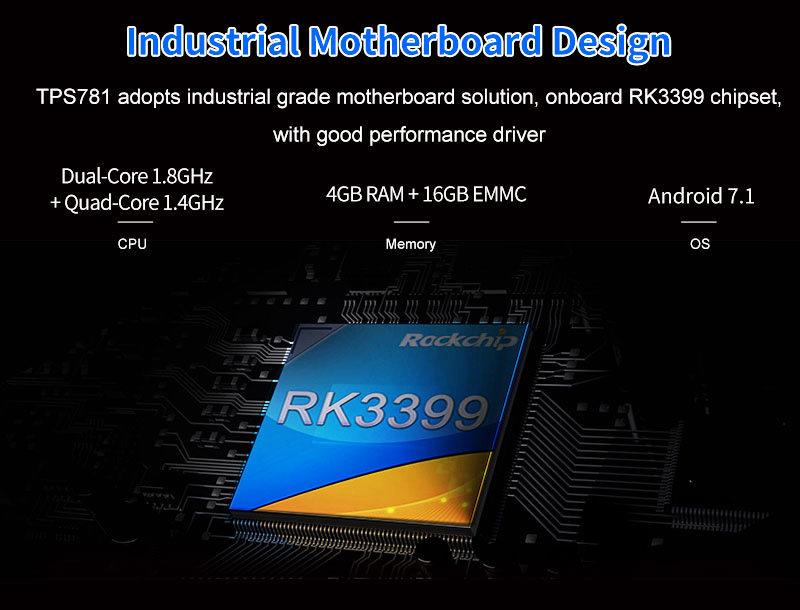 Industrial Motherboard Design
adopts industrial-grade motherboard solution, onboard RK3399 chipset,
its stable performance empowers a fast and smooth control experience.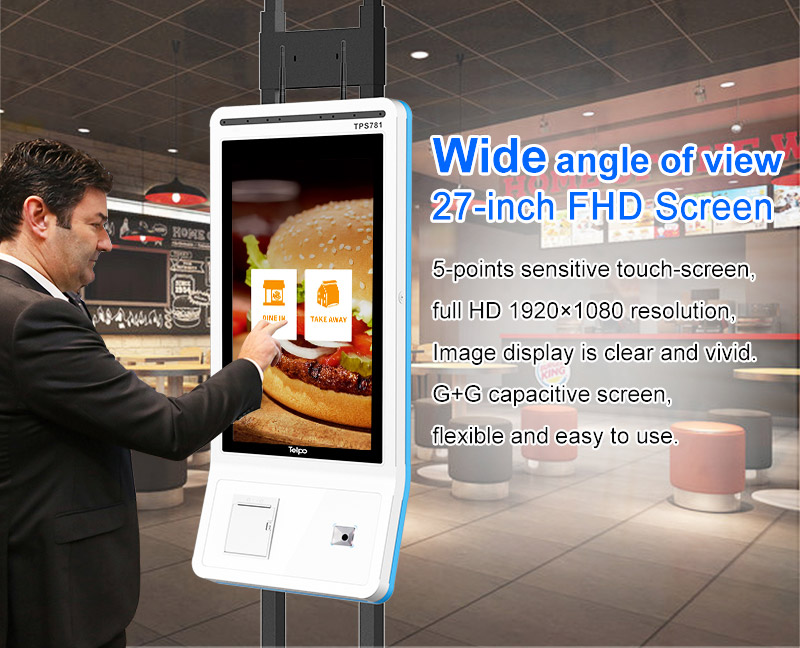 27-inch FHD Touchable Screen
The 27-inch FHD screen enable present abundant contents and the adjustable display area

make it convenient for all kinds of people to order by themselves.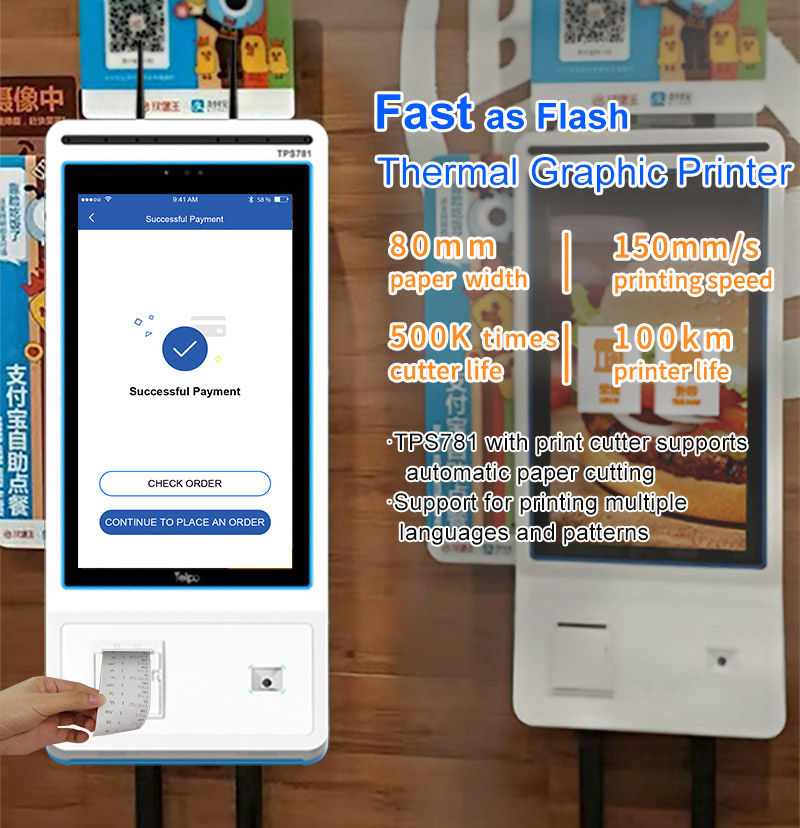 High-speed Thermal Printer
The high-speed thermal printer reaches 150mm/s print speed, 500,000 cutter life, and 50KM print life.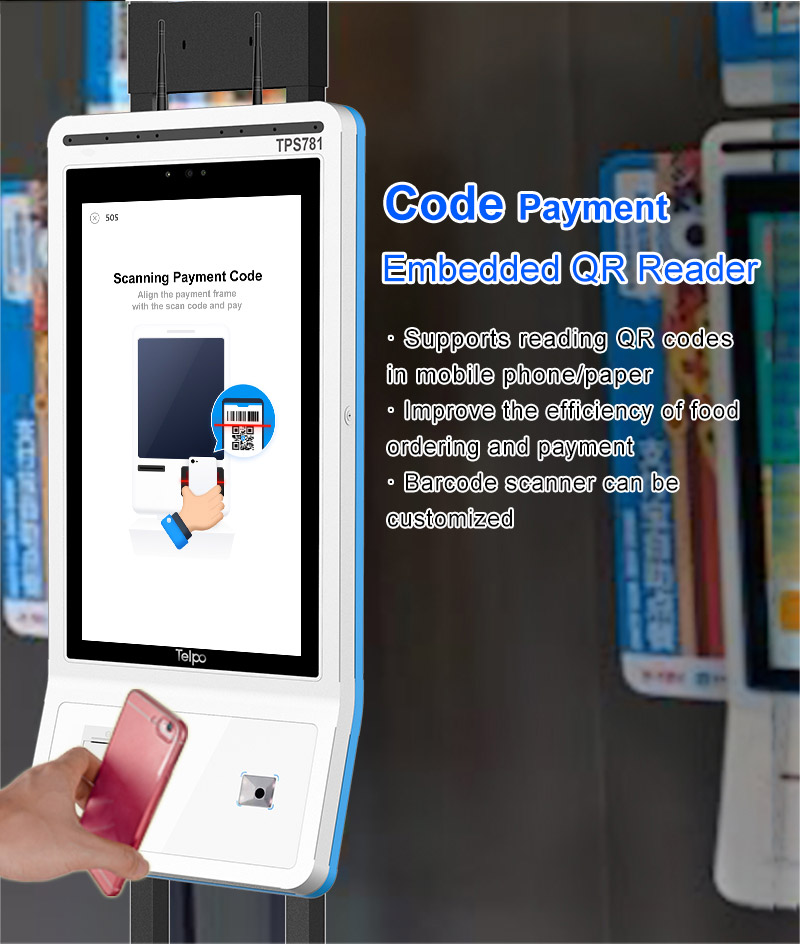 Agile QR-Code Reader
Support reading QR-code in mobile phone/paper. WeChat pay and Alipay are allowed.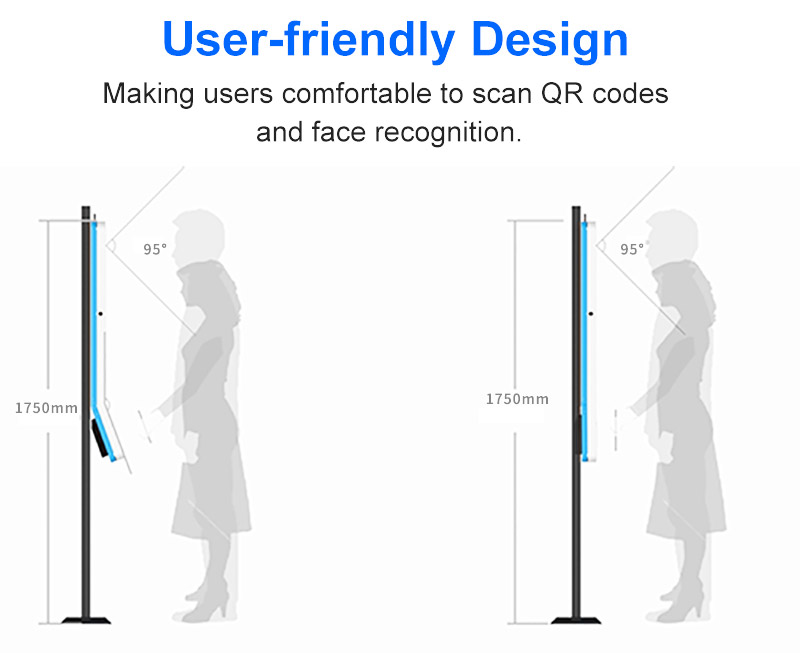 User-friendly Design
Making users comfortable to scan QR-code and face recognition.
3D Face Recognition
Equipped with a 3D face recognition camera,
human faces can be precise verification and payment security will be greatly guaranteed.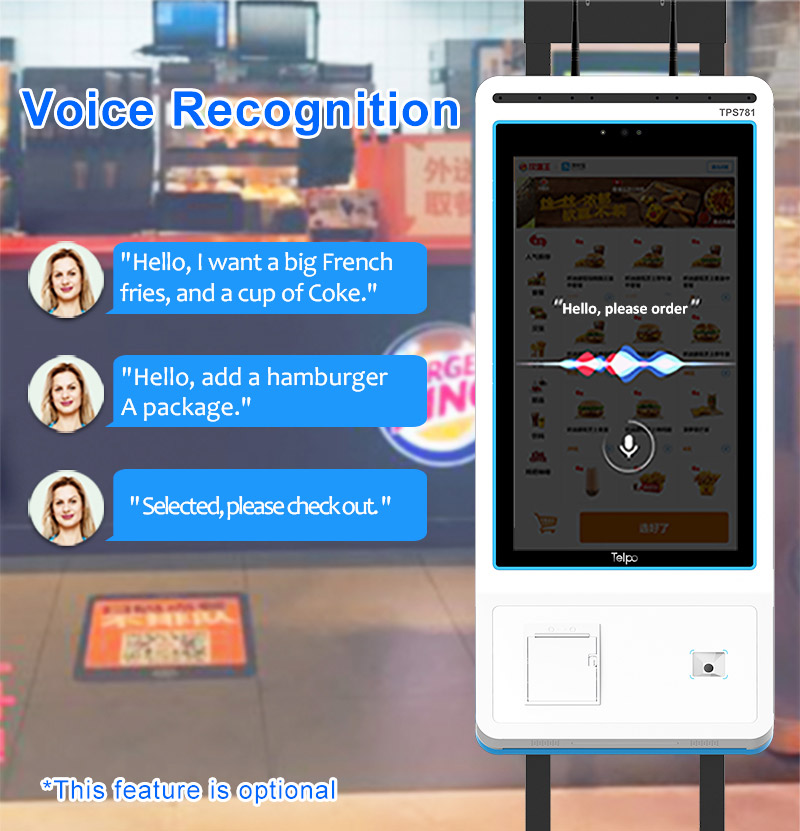 Voice Recognition (Optional)
Combine AI voiceprint recognition to improve the interactive experience when ordering food.
Infrared Sensor (Optional)
It can switch to the operation interface when customers are closing and advertisements will be displayed at a normal time.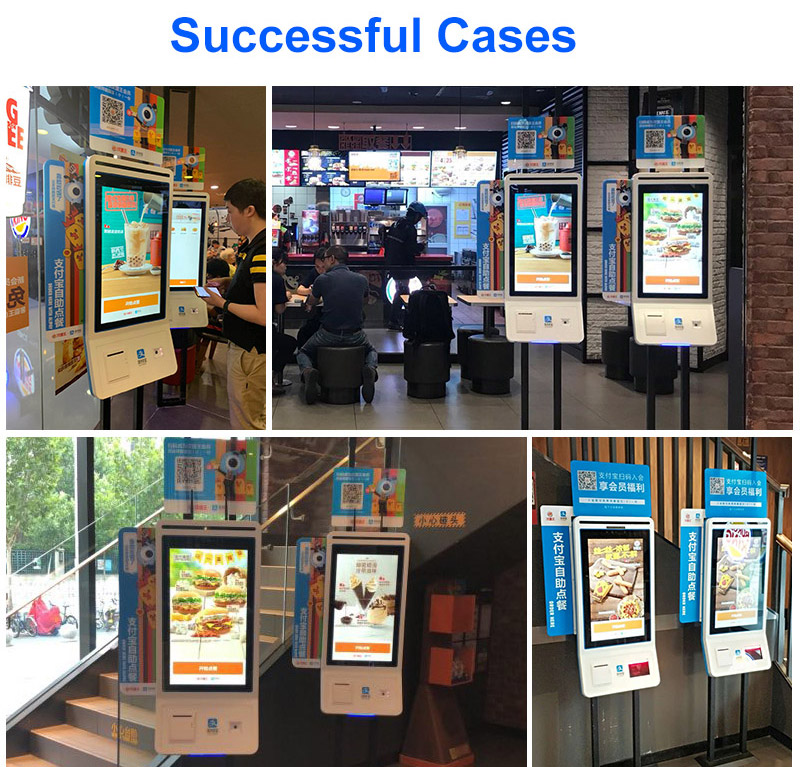 Successful Cases
Telpo self-ordering kiosks serve in all major stores of Burger King.
In addition, TPS781 also applies for Retail Store, Supermarket, Restaurant chain, Multimedia Entertainment, Hotel, etc.