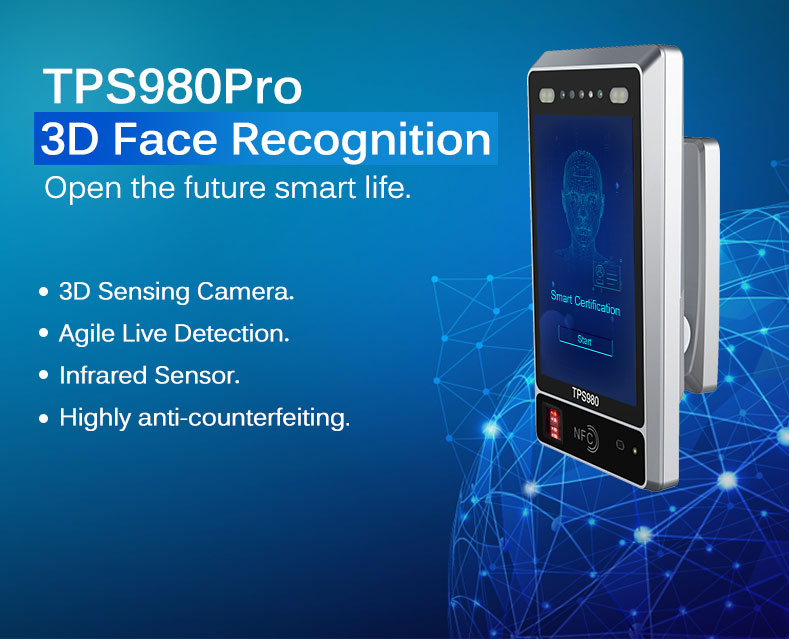 Product Description
Telpo TPS980Pro is a face recognition machine that captures 3D features of the face and is highly anti-counterfeiting. It's outfitted the infrared sensor and 3D-depth sensing camera. Therefore, Telpo TPS980Pro can detect the face portraits even in the dark.
In addition, Telpo provides a face recognition SDK for secondary development, making it easier for partners who are professional at face recognition algorithm and Face search APP design. Telpo's self-developed face recognition platform (Telpo Face ) is also available for partners who lack good enough development capabilities. Please contact us for details.
TPS980Pro has two types of options, one is a standing type and the other is wall-mounted, which may be selected according to actual needs. Both use the aluminum shell and the base, both gorgeous and solid.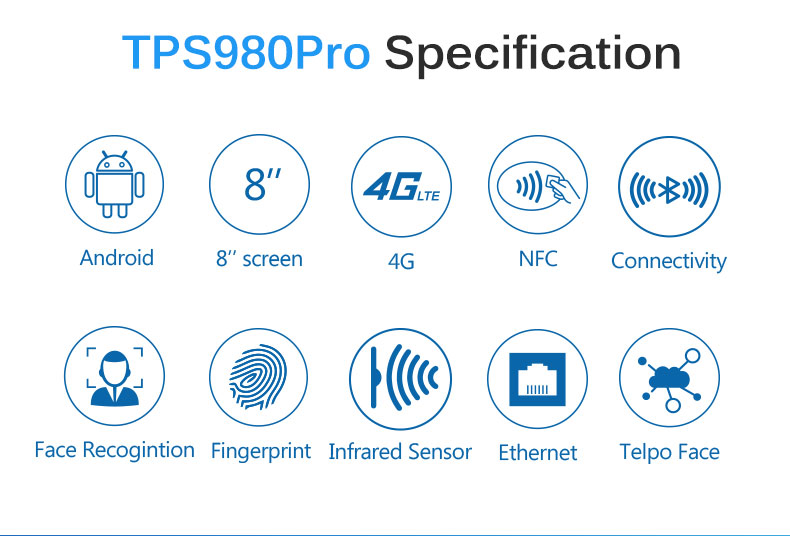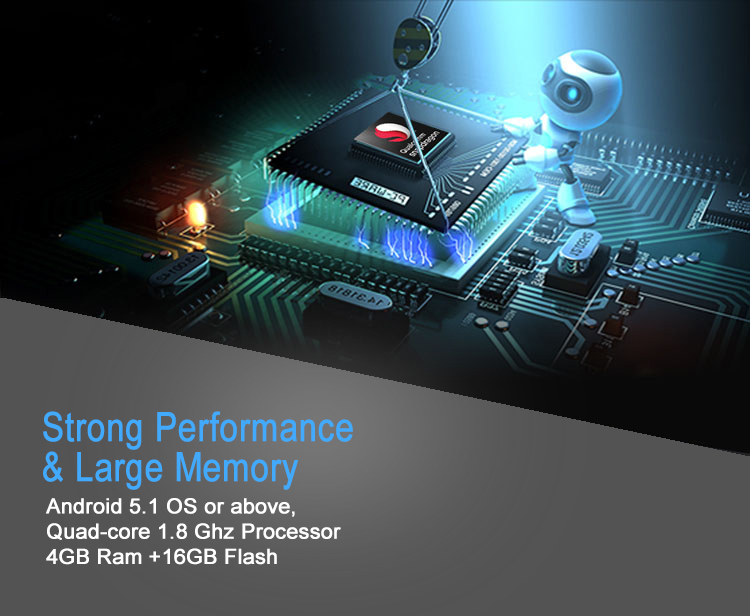 Strong Performance

Equipped with Android 5.1 os or above, Quad-core 1.8Ghz, Telpo TPS980Pro can accurately and efficiently run the complicated applications without waiting.
Telpo TPS980Pro Support the RK3288 scheme and RK3399 scheme selection.
3D Face Recognition
Compared with 2D face recognition, 3D face recognition is accurate and efficient, and can quickly identify an individual. The TPS980Pro's 3D sensor camera has built-in sensors and a dot matrix projector that projects more than 30,000 points to accurately identify the user's face.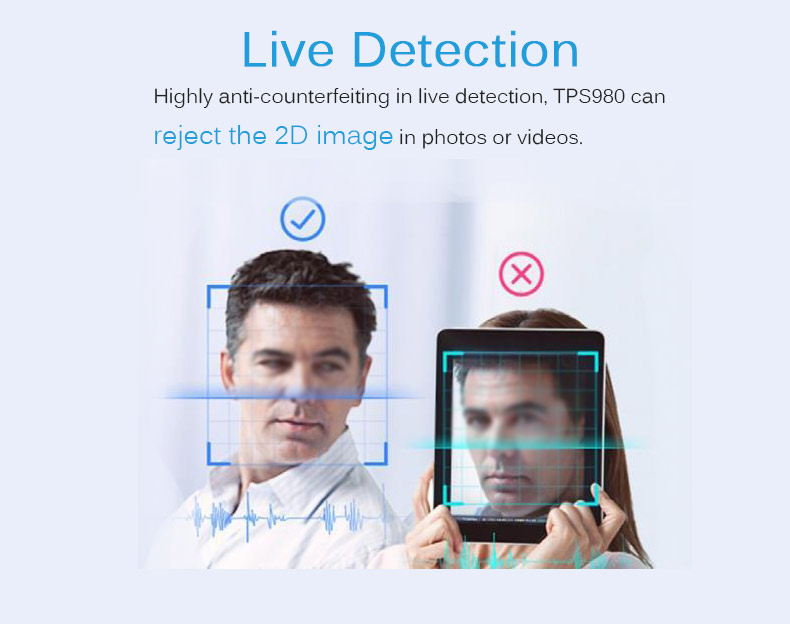 Live Detection
3D face recognition can recognize the distance of the face to judge the contour of the face, and detect the highly anti-counterfeiting, and judge and reject the intrusion of fake and shoddy, such as pictures and video streams.
Infrared Face Recognition
The infrared camera and the LED light ensures accurate capture and resolution of face information even in the darkness.
Infrared Sensor
The infrared sensor can sense the proximity of the human body and quickly punch the face recognition program to achieve hands-free touch control.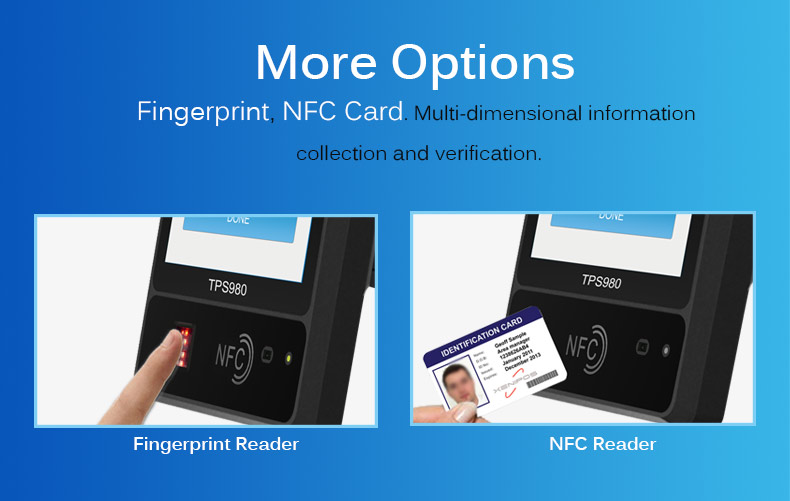 Multi-dimensional Verification
Face Scanner machine TPS980Pro provides multiple dimensions of ID acquisition and authentication. In addition to face verification, fingerprints and NFC readers can be optional. Multi-factor authentication ensures more accurate and secure identification.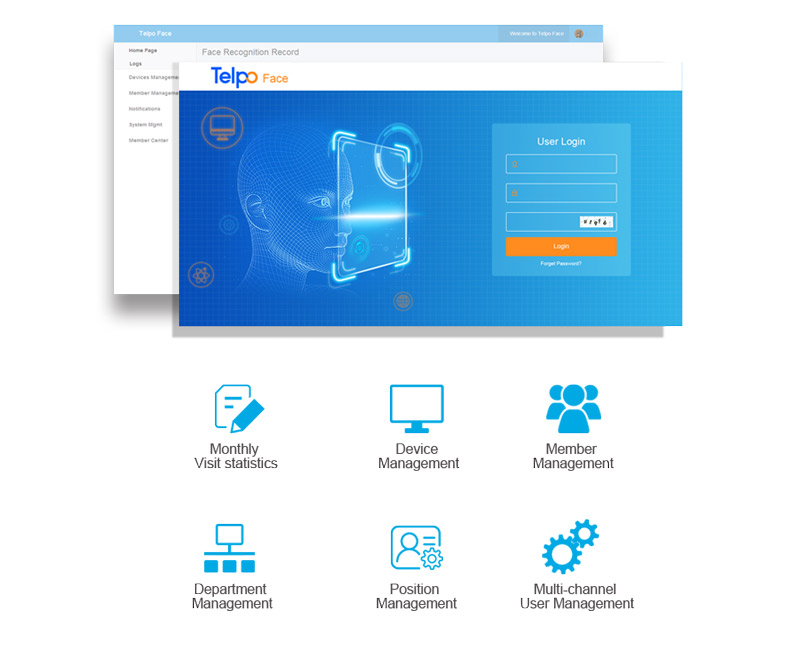 Telpo Face
Telpo Face, a new and compelling standard web tools, can be developed rapidly and deployed at the terminals, beneficial for the partners who lack good enough development capabilities.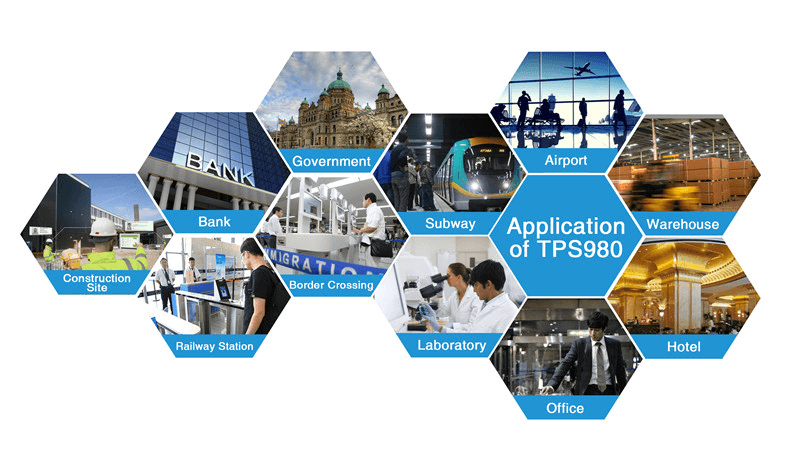 Applications
Access Control / Biometric Security / Employee Attendance Machine / School Attendance System / Time Card Machine


As Smart Facial Recognition system, TPS980Pro can be government biometric security control system, Employee Attendance Machine, School Attendance system, Time Card Machine, etc.

Telpo has the strong ability to independently design and development. We can accord with customers providing the more intelligent biometric terminals, such as voice recognition device, an iris scanner, fingerprint identification and so on. Welcome to consult us.