TPS688 is simple but powerful. This new product has been welcomed by most people as soon as come into the markets such as catering, retail, and supermarket. High-definition (1920*1080) screen give users perfect visual experience and its rich interface fit in a variety of external needs. Octa-core processor with high efficiency and stability easily runs the complex system. Mainboard is perfectly integrated with the screen, to achieve all in one design philosophy. TPS688 can be customized to hang on walls or counters depending on your business needs.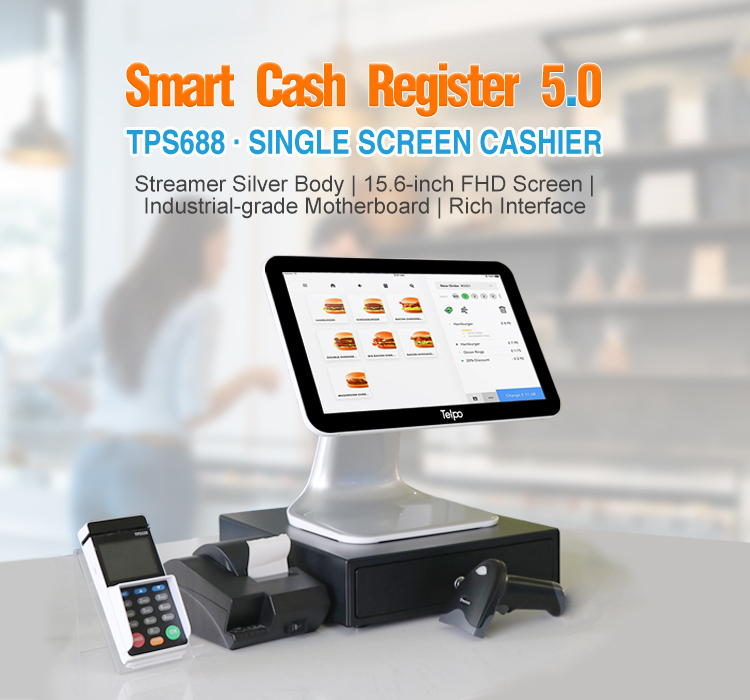 New single-screen cash register TPS688 adopts industrial-grade motherboard. Octa-core CPU processor, equipped with 15.6-inch high-definition touch screen, integrated rich external interface. TPS688 single-screen smart cash register, with novel and stylish design, streamlined silver body and line arc highlighted a strong sense of technology. So that merchants of new retail and smart restaurant come to the fore.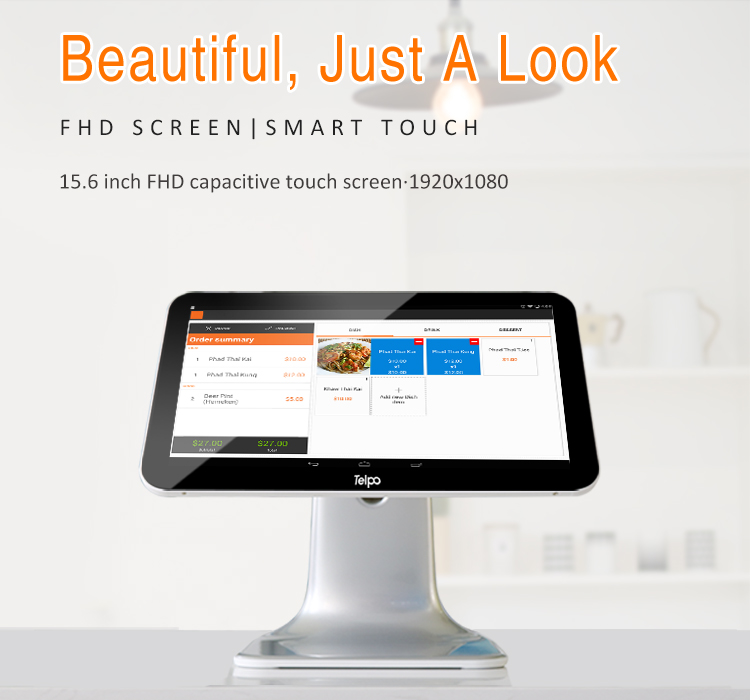 Beauty, one need exposed one side!
TPS688 Single-screen cash register uses a 15.6-inch high-definition capacitive touch screen, resolution 1920*1080, high-definition large screen, allowing the owner to arrange the business easily.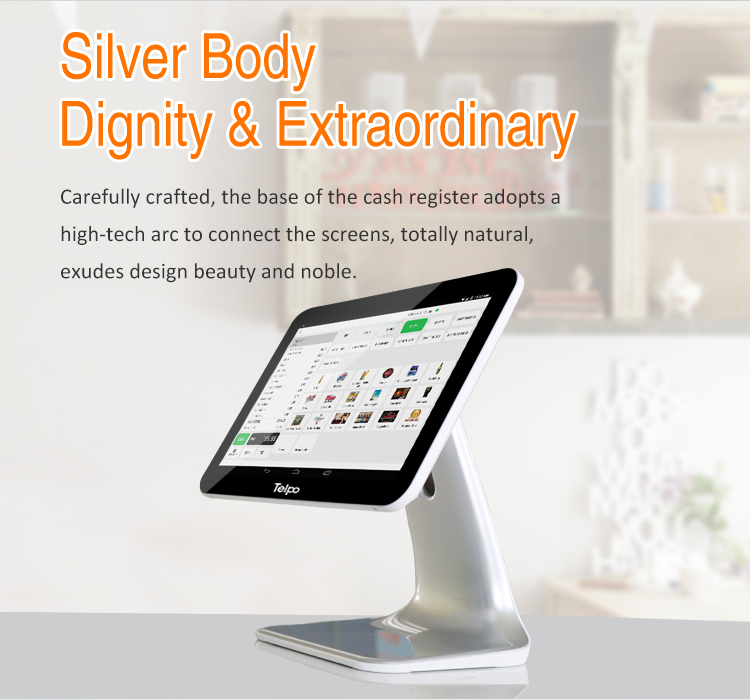 Streamer technology silver body, full of distinguished extraordinary temperament! TPS688 restaurant single-screen cash register carefully crafted through the harsh design, so that the overall appearance shows a strong sense of science and technology and line design aesthetics.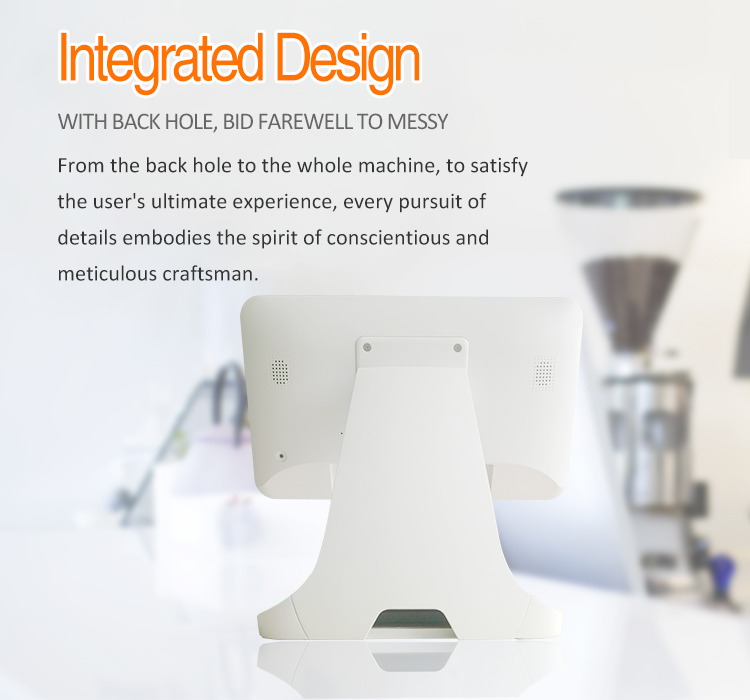 TPS688 smart cash register is a streamlined All-in-one POS machine. It's equipped with line holes, Merchants do not need to worry about the confusion of the cash register parts, and return a neat cash desk. To meet users' experience, Telpo has integrated meticulous ingenuity in every detail of commercial POS hardware.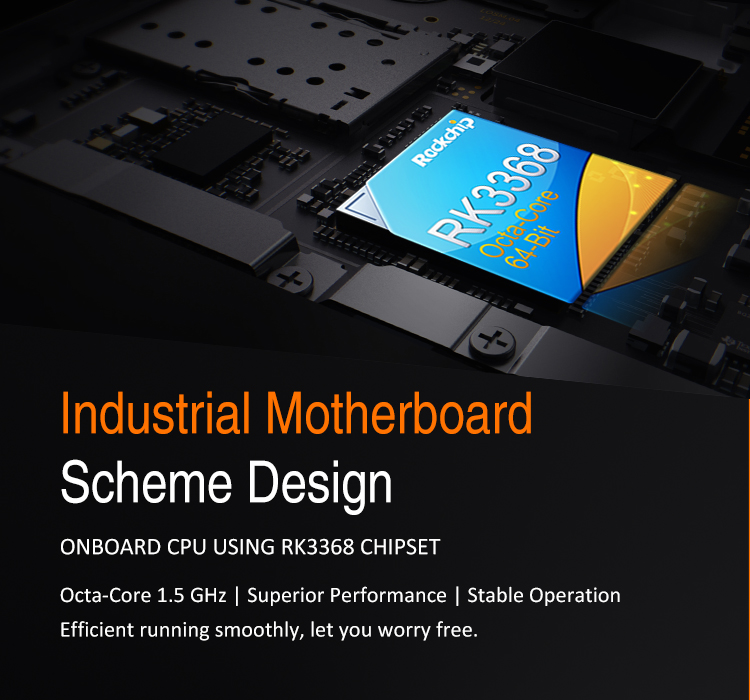 TPS688 single-screen touch cash register adopts industrial-grade motherboard design, onboard CPU uses the RK3368 chip, eight-core CPU, superior performance, stable operation, so that merchants cash register save money and save time.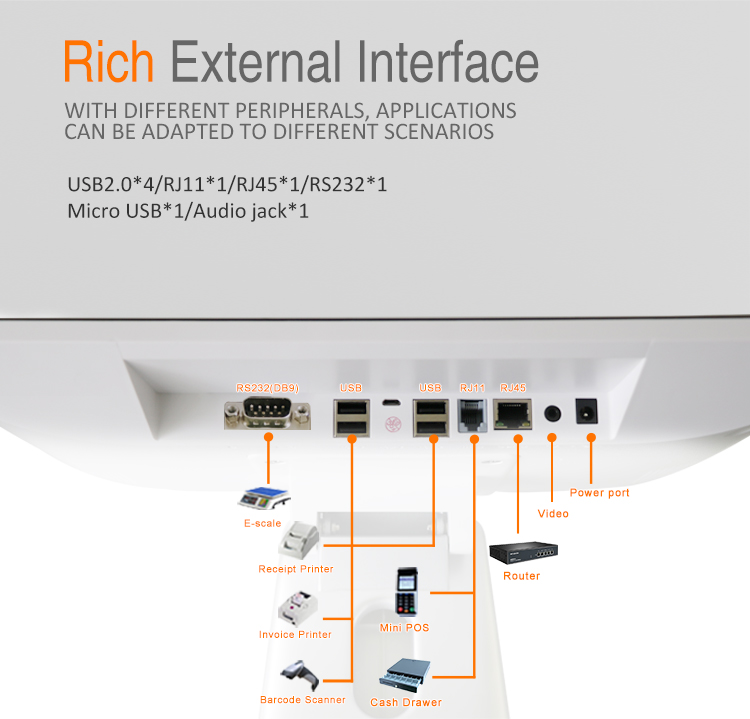 TPS688 touch screen Android cash register integrates a rich external interface to support the mainstream cash register accessories on the market. With different peripherals, it can be applied to different scenarios.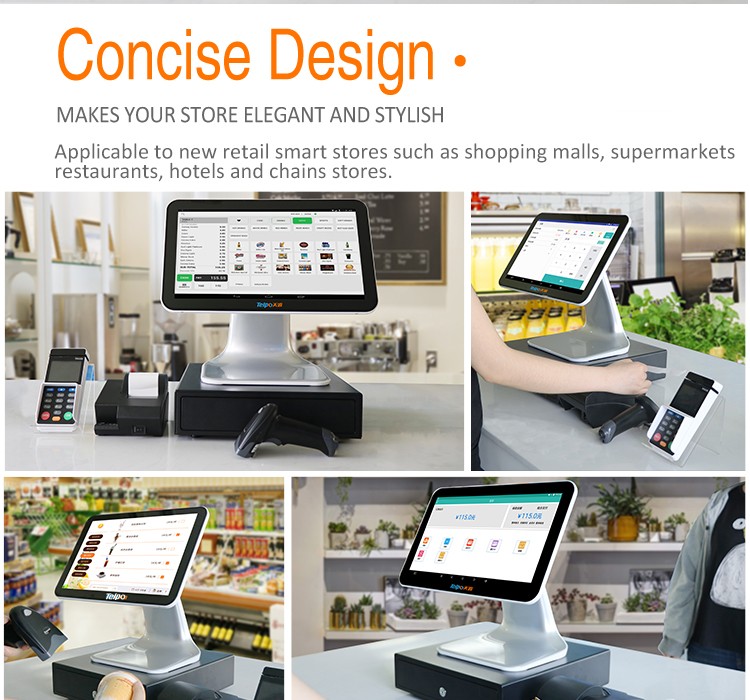 The overall appearance of the 2018 new single screen cashier TPS688 is fashionable in the atmosphere without losing its connotation. Android 6.0 system combined with the 1G+8G storage scheme can fully meet the market demand of new retail and smart restaurants.
Applications