According to a survey report released by the Bank for International Settlements, more and more national and regional central banks (the European Central Bank, Singapore, Tonga, etc) are trying to layout their central bank digital currencies, accelerating the research and development of digital currencies to conform to the trend of global financial technology development.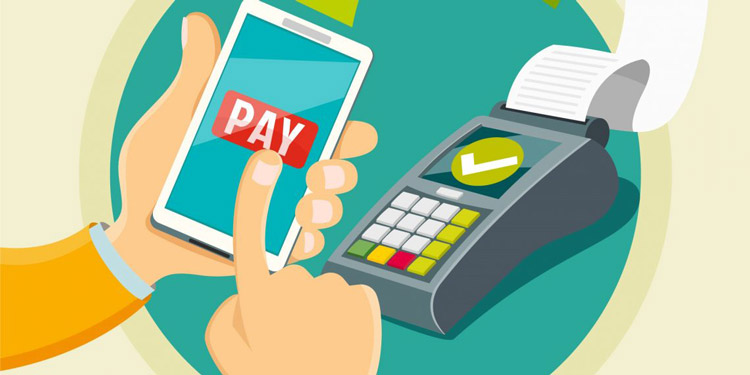 What is digital currency?
According to the Wikipedia definition, digital currency can also be called digital money, electronic money, electronic currency, or cybercash. It refers to any currency or money that is majorly managed, stored, or exchanged on digital computer systems, especially over the internet. Namely, digital currency is a form of currency that is available only in digital or electronic form, and not in physical form.
Today, cryptocurrency Bitcoin the most widely-used form of digital currency. It mainly uses technologies such as smartphones, credit cards to make exchanges with online cryptocurrency. In some cases, it can be transferred into physical cash, for example by withdrawing cash from an ATM.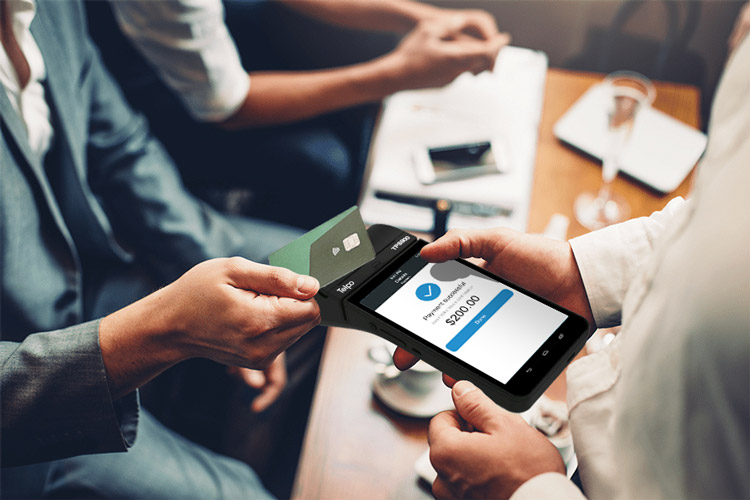 Digital currency is coming, will the POS terminal payment be replaced?
In fact, whether POS terminal will be replaced has been put forward when QR code payment gained increasing popularity by consumers. The pushing of digital currency just once again aroused people's curiosity about this issue. The fact showed us that the POS terminal did not replace in the past years, but only deeply rooted in the market with some innovative changes.
In my view, it is hard to truly replace the POS terminal, reasons are as follows:
First, it is safer to make transactions by credit card machine. The standard POS terminal directly cooperates with the bank can ensure a safe and reliable channel for fund settlement. The bank has a more mature digital authentication and identity verification security system.
Second, the payment terminal supports a wider payment range. Compared with the small amount transfer and payment provided by mobile payment, the POS terminal can even provide a large amount transfer.
Third, there is some consumers' payment habit towards credit card payment. POS terminal is the crucial payment channel that could not be replaced by mobile payments or digital currencies for credit cardholders. They need a credit card to help them cope with financial difficulties when they are strapped for cash.
Fourth, the POS terminal industry is constantly making innovations and expanding function applications. Take Telpo as an example. Driven by market demand and the trend of mobile payment, it continuously launched POS terminal, EFT-POS, mini POS, payment terminal, credit card machine, barcode scanner, etc, becoming one of the leading enterprises to launch smart POS machines.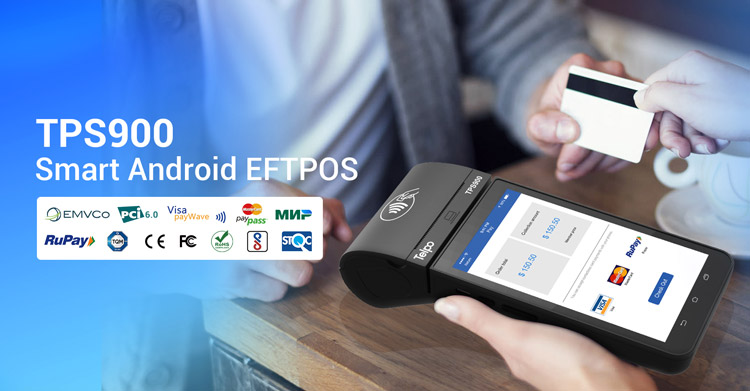 Based on the traditional functions of the transaction, receipt printing, and scanning, the current smart POS terminal can also provide an all-in-one payment solution include member management, marketing management, platform remote management, etc. In addition, smart POS terminals support multiple payment methods include IC card payment, QR code payment, NFC payment, and even face payment. When mobile payment or digital currency is affected by the surrounding environment and interfered with by signals and electromagnetic waves, the IC card swiping of the POS terminal can be used as a substitute payment method.
Fifth, POS terminals and digital currencies complement each other. Third-party payment platforms, such as credit card machines, WeChat, and Alipay belong to financial infrastructure. They can be seen as wallets. And digital currency is a payment tool and the content of wallets. People are free to choose the payment method, but this does not affect the development of infrastructure optimization.
The necessity of promoting digital currency
Digital currency makes a good balance between quick payment and privacy protection. It can not only timely track the money flow, but also have the endorsement of national banks. It plays an important role in anti-money laundering, anti-terrorist financing, as well as combating tax evasion and evasion. In addition, digital currency can make transactions and transfers payment without connecting to the Internet or switch any bank account, which is of great convenience.
Digital currency is a new form of currency, which is a digital replacement of a small part of cash in circulation. And the third-party payment platform is an electronic wallet that manages the digital currency. In this way, they are interdependent and do not exist in competition.
In conclusion, the promotion of digital currency will not replace the POS terminal. It is more like a motivation to promote the transformation and innovation of the POS terminal industry.
Tag: digital currency, POS terminal, EFT-POS, credit card machine, payment terminal
Brief Introduction: Founded in 1999, Telpo is a worldwide first-rate smart terminal and solution provider. It mainly provides EFT-POS, cash registers, biometric devices, facial recognition machines, self-service kiosks, and bus validators. Telpo has served more than 1000 customers abroad, including government, banks, Telecom operators, police stations, Retail shops, and offices. Telpo adheres to R&D and innovation, aiming to provide more intelligent hardware for global partners.