To reduce the impact of unemployment caused by COVID-19, India is planning to promote social welfare scheme, including the unemployment benefit. Recently, the Labour Ministry of India announced that people who seek benefits under the new social security code will be mandated to share their Aadhaar details.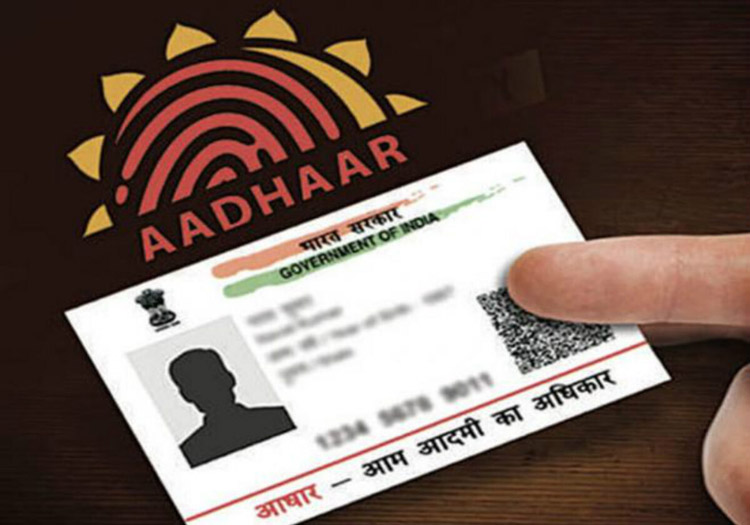 What is the new social security code?
The "Social Security" under the Social Security Code (SS Code) refers to the social welfare protection measures that provide to employees, unorganized workers, gig workers, and platform workers as so to ensure access to health care and income security. It is a scheme to guarantee the rights of the groups include old age, unemployment, sickness, invalidity, work injury, maternity, or loss of a breadwinner.
Under the circumstance of COVID-19, when it comes to social welfare, unemployment allowance or benefit is one of the crucial protection measures. Unemployment benefit is one of the ways of assisting the workers losing their jobs under no fault of their own, in a bid to prevent unemployed individuals from falling into destitution and vagrancy.
What is Aadhaar in India?
Aadhaar is a 12 digit random number issued by the Unique Identification Authority of India (UIDAI) on behalf of the Government of India. Every resident of India can get a specific Aadhaar ID number after satisfying the verification process laid down by the UIDAI and enroll for Aadhaar. Aadhaar letter received via India Post and e-Aadhaar downloaded from the UIDAI website are equally valid.
As the Aadhaar ID number is unique for each individual and will remain valid for a lifetime, thus it also serves as a proof of identity and address for residents of India, called an individual identification number. It enables residents easily access to various services provided by banking, mobile phone connections, and other government and non-government services in due course.
In addition, individuals can obtain an Aadhaar card, a biometric document that stores an individual's personal details in a government database. Nowadays, the Aadhaar card is fast becoming the government's base for public welfare and citizen services.
Telpo Aadhaar biometric device
In virtue of the unique biometric characteristic, Aadhaar is gradually becoming a biometric resident identification program from the government of India. It aims to empower Indian citizens with a unique identity by building a digital platform for individual identity authentication at any time and any place.
When it comes to establishing the digital platform, especially the identity authentication platform, it requires superior and safe biometric devices to collect, input, upload and store individual biometric data include fingerprint, iris, etc.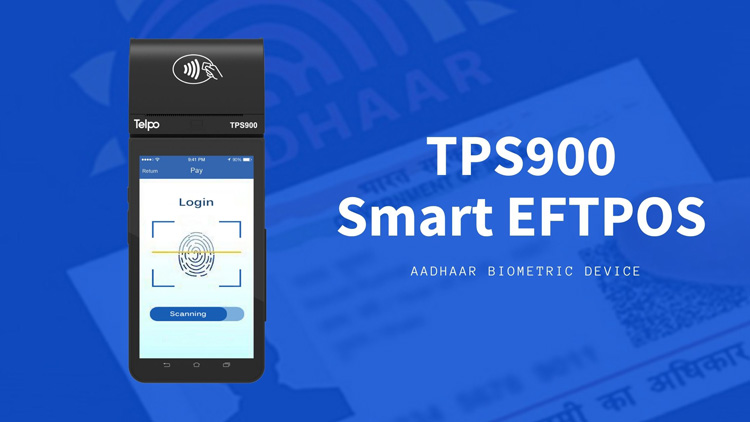 To create a colorful future life, Telpo launched the Aadhaar biometric device TPS900 that accords with RD SERVICE and relative security demands. Telpo Aadhhar biometric device is available to make accurate and comprehensive individual information collection and promote the implemention of government services related to social welfare schemes as it supports face, iris, and fingerprint recognition.
Feature:
l Processor : 1.3 GHz Quad Core
l Display: 5.5-inch, 720*1280 resolution
l Memory: 1GB DDR +8GB eMMC or 2GB DDR +16GB eMMC
l Large battery with 4400/5000 mAh
l Thermal printer with super high speed
l Support side-mounted sensor or end-end fingerprint sensor
l Optical fingerprint sensor or capacitive fingerprint sensor optional.
l Fingerprint scanner with STQC Certified and RD SERVICES allowed
l Accurate iris recognition
l Plug and play USB high-speed interface
l Mobile Device Management(MDM) platform available
Telpo portable and powerful Aadhaar biometric devices are easy-to-use for the efficient human identification process. The superior configuration and cutting-edge fingerprint sensor and iris sensor verify individual identity faultlessly and compare them to the central server. It enables you to deliver trusted social welfare services in any sector at anytime and anywhere, including education, banking, health care, agriculture, insurance, telecom, etc.
If you want to know more details, welcome to contact us.
Tag: social welfare schemes, unemployment benefit, POS device, social security code, UIDAI, Aadhaar, Aadhaar ID number, India, Aadhaar biometric device
Brief Introduction: Founded in 1999, Telpo is a worldwide first-rate smart terminal and solution provider. It mainly provides the EFT-POS, cash registers, biometric devices, facial recognition machines, self-service kiosks, and bus validators. Telpo has served more than 1000 customers abroad, including government, banks, Telecom operators, police stations, Retail shops, and offices. Telpo adheres to R&D and innovation, aiming to provide more intelligent hardware for global partners.