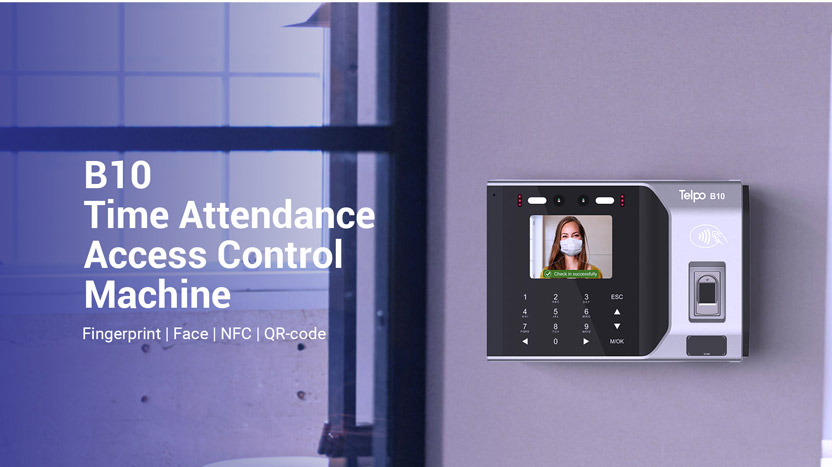 B10
Time Attendance Access Control Machine
Fingerprint | Face | NFC | QR-code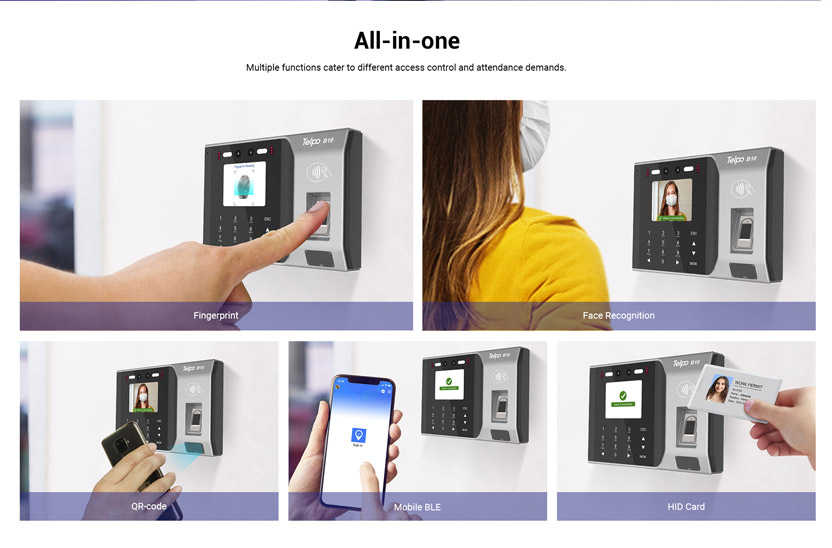 All-in-one
Multiple functions cater to different access control and attendance demands.
Fingerprint, Face Recognition, QR-code
Mobile BLE, HID card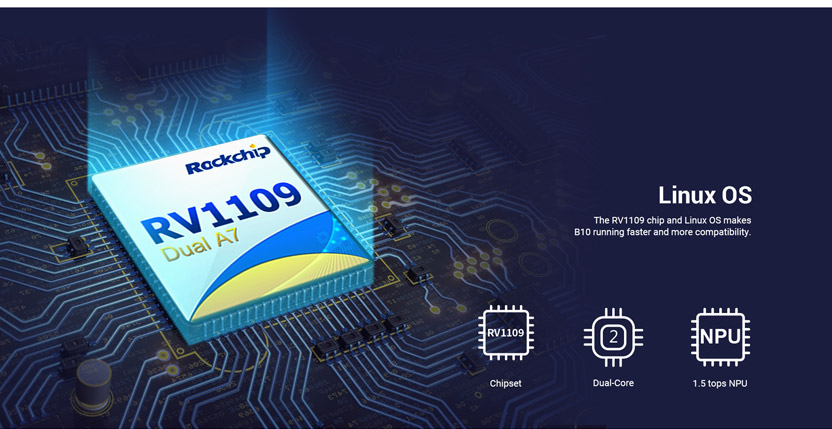 Linux OS
The RV1109 chip and Linux OS makes B10 running faster and more compatible.
RV1109 chip
Dual-Core (Cortex-A7), 1.5GHz;
1.5 tops NPU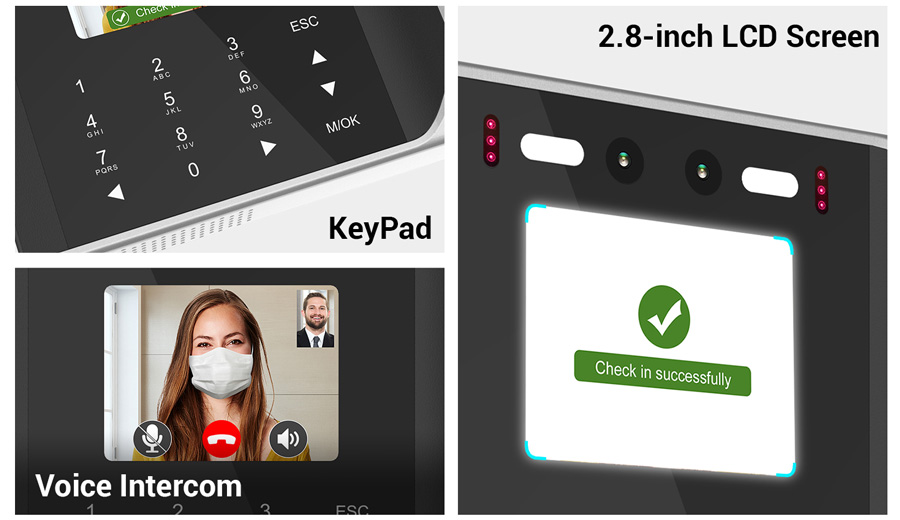 KeyPad
A new employee can quickly enter number, entry date, ID card number, password, etc.
2.8-inch LCD Screen
Display time, face, attendance, company UI, etc.
Voice Intercom
Helping visitors, strangers easily communicate with employees.
Tamper-Proof
The tamper-proof design is good to prevent illegal disassembly.
Rich Interface
The access control interface is used to connect the door lock, doorbell, alarm, etc.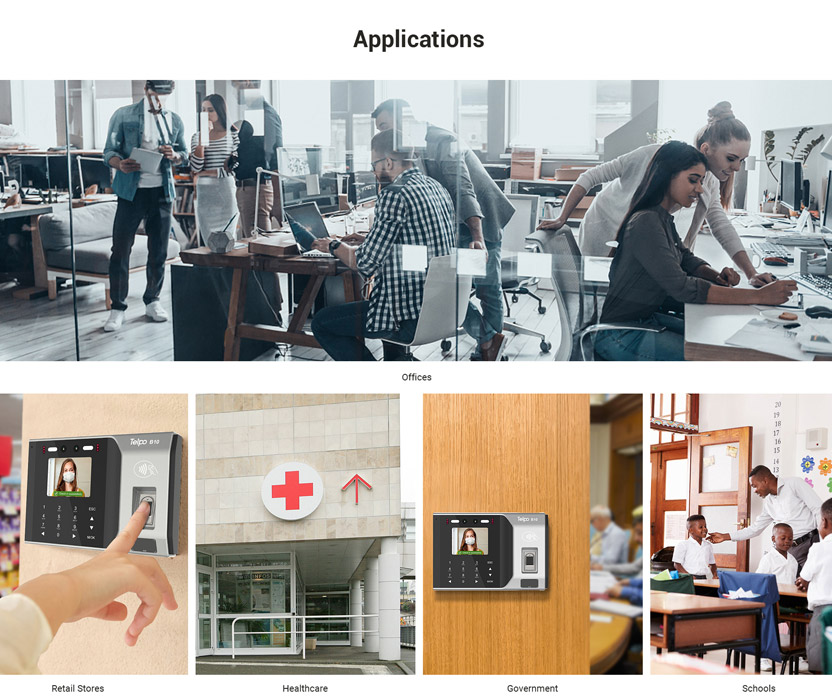 Application
The efficient and safe access control attendance device B10 is suitable for offices, conferences, government, retail stores, financial institutions, healthcare, schools, etc.