Recently, Telpo launches its latest innovative Android POS terminal M1 and gained a warm welcome from the market. What makes this Android POS terminal so special? Let's take a look.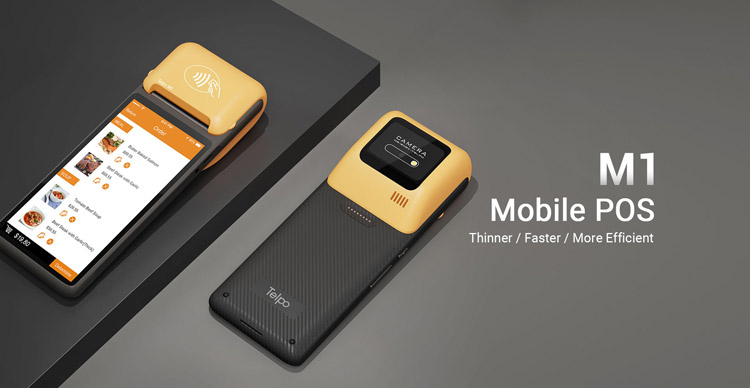 Eye-catching Appearance
The orange-yellow color with a 16mm slender machine body creates a fresh visual experience. That means, M1 will conducive to enhance the image and style of the store and better attract customers' attention.
Over molding Material
Over molding refers to the injection molding process where one material (usually a TPE) is molded onto a second material (typically a rigid plastic), which will make Android POS terminal M1 look more beautiful. With the function of anti-skid and increasing friction, the flexible resin material has access to provide better hold in hand.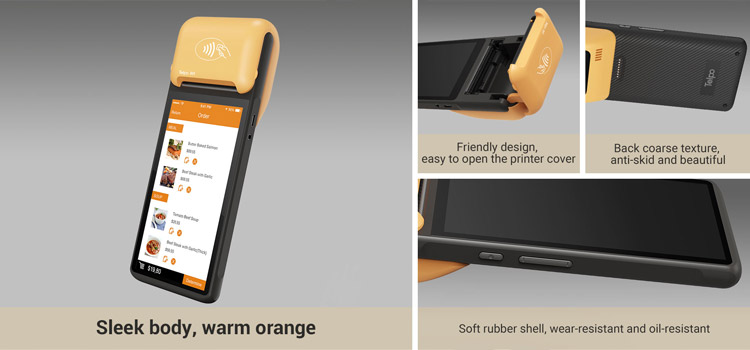 Superb Performance
The leading Android 10 OS or above version makes the Android POS terminal M1 own faster running, stronger compatibility, smoother operation, and more stable performance.
Cutting-edge Quick Charge
Quick charge, or called fast charging technology, mainly divided into two categories include high-pressure fast charging and low-pressure fast charging. With overcharge protection, the heating of Android POS terminal M1 can be reduced when charging, which can effectively ensure battery life and provide consumers a better user experience.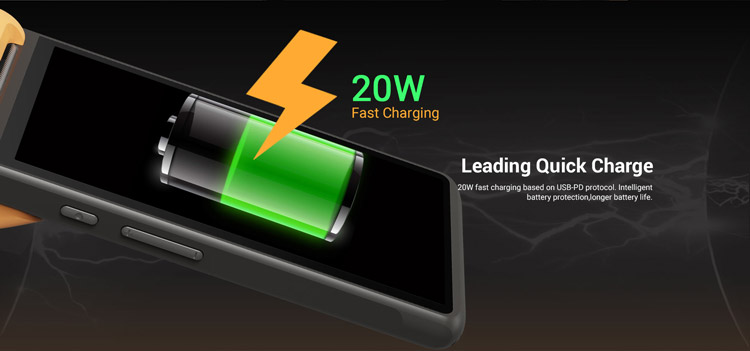 Thermal Printing
Thermal printing is a type of printing that uses heat to activate or transfer pigments, which is easy to install and print. As the inbuilt thermal printer adopts a metal paper cutter, it is easily changing the paper cuter and extends the service life of Android POS terminal M1. Label, receipt, web page, and BT printing are all supported.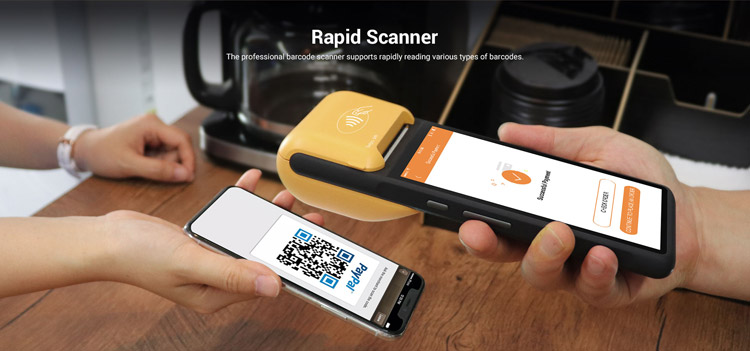 Professional Hard Decoding
The professional hard decoding ensures M1 fast scanning speed, high recognition rate, and strong compatibility. With Telpo self-developed scanning software SDK, you can save development time and put it into use as soon as possible.
Tag: Android POS Terminal, overmolding material, Android 10, quick charge, thermal printing, hard decoding
Brief Introduction: Founded in 1999, Telpo is a worldwide first-rate smart terminal and solution provider. It mainly provides EFT-POS, cash registers, biometric devices, facial recognition machines, self-service kiosks, and bus validators. Telpo has served more than 1000 customers abroad, including government, banks, Telecom operators, police stations, Retail shops, and offices. Telpo adheres to R&D and innovation, aiming to provide more intelligent hardware for global partners.
Related: M1