In many countries around the world, consumers can buy prepaid SIM (Subscriber Identity Module) cards from retail outlets without registering their individual information. Compared to the pay-monthly contracts where SIM card users need to make identification at the point of sale, this process is undoubtedly more simple and convenient.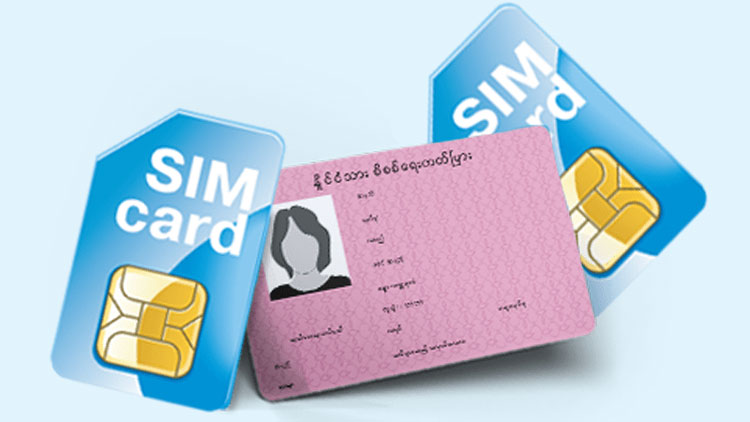 However, like a coin has two sides, the unregistered SIM cards also make criminal or terrorist more easily to commit crime and enhance the difficulty to track down suspects. Out of the concern of public security, there is an increasing number of governments introduce mandatory SIM Card registration and treat it as a tool to counter terrorism and support law enforcement efforts.
In order to help countries, simplify SIM card registration process and ensure the accuracy of data acquisition, Telpo recently launch multimodal biometric enrollment workstation S10. With a single touch or scan, Telpo S10 allows telecom operators to quickly and safely perform SIM card registrations.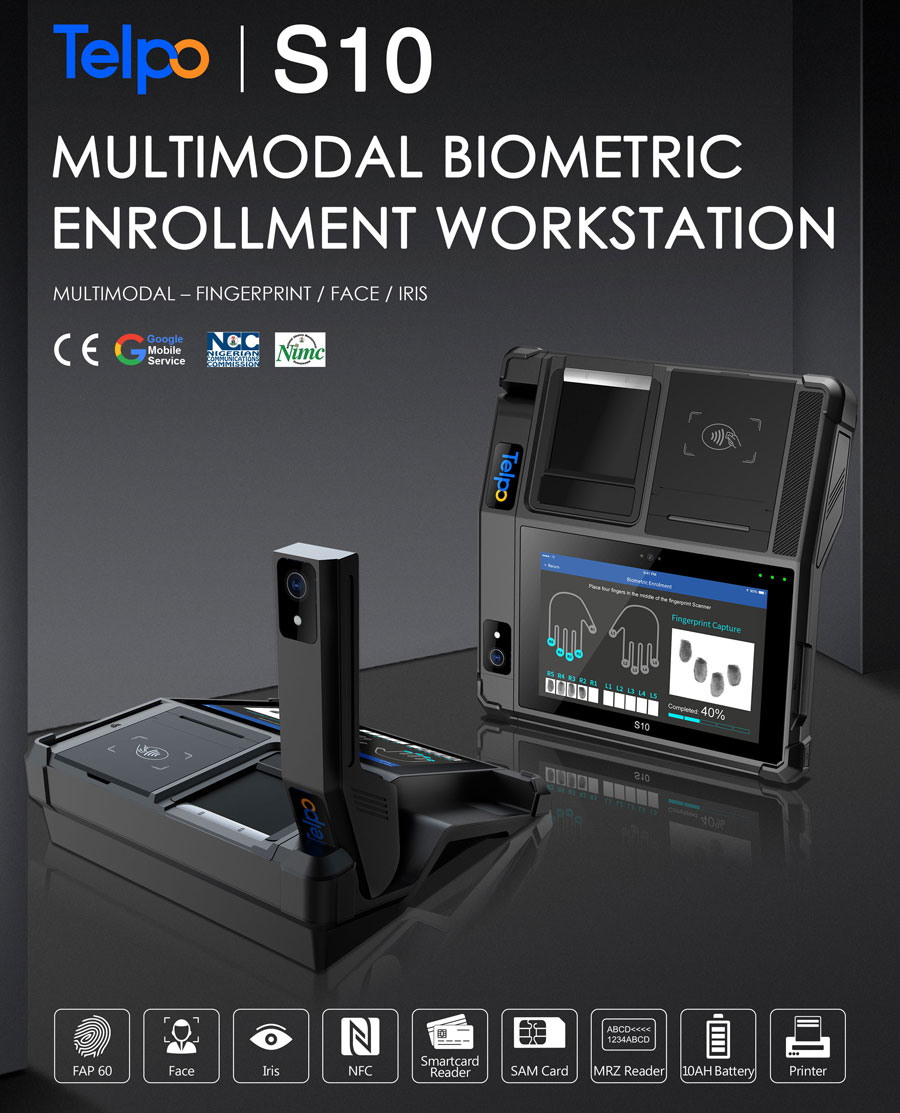 l User-friendly Design
The 10-inch LCD with 5-point multi-touch capacitive touchscreen display and dual cameras (screen camera +primary arm camera) allows for easily individual information capture and smooth SIM card registration. Waterproof, dustproof and portable biometric security case are available.

l Ten-finger Acquisition
With Lighting Emitting Sensor (LES) technology, the ten-finger (4-4-2) scanner can quickly capture fingerprints under direct sunlight. The FBI Appendix F & FAP60 certificate ensures the accuracy of fingerprint acquisition, making it suitable to be used in SIM card registration.
l Multimodal Identification (Options)
Iris scanner, MRZ scanner, contactless card reader (NFC/RFID) and IC card reader for iris recognition, ePassport and identity document reading and IC card reading are available.
l Thermal Printer+ Big Battery
Supports high volume 10000 mAh battery and charge with solar to ensure constantly working during SIM card registration. With up to paper width 80mm, Φ80mm, the thermal printer allows personnel to obtain their authentication credentials in real time.
l Global Certificate
CE, Google Certified, NIMC, NCC certification are supported.
With 21 years of excellent biometric technology and rich project experience, Telpo has provided some countries a series of identity information collection solutions such as SIM card registration, voter verification, election, criminal identification, border control, etc. If you're interested at it, welcome to contact us.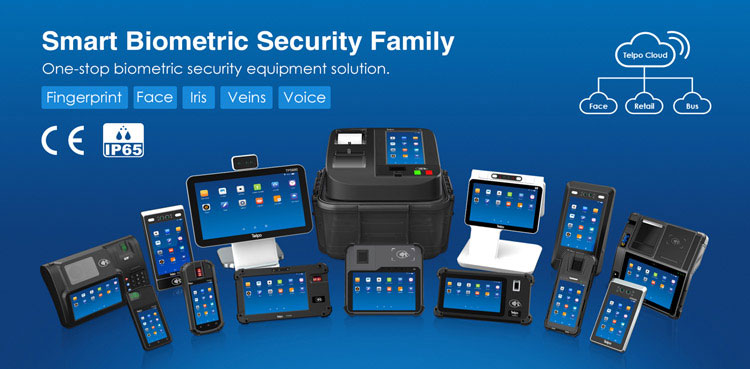 Tag: prepaid SIM card, SIM card registration, multimodal biometric enrollment workstation, terrorism, multimodal identification, thermal printer