As the popularization of mobile payment, people prefer to pay for their mobile phone rather than cash, which effectively reduces the circulation of counterfeit money in a way. However, it may bring retailers certain safety problems if they only print the payment code at their stores.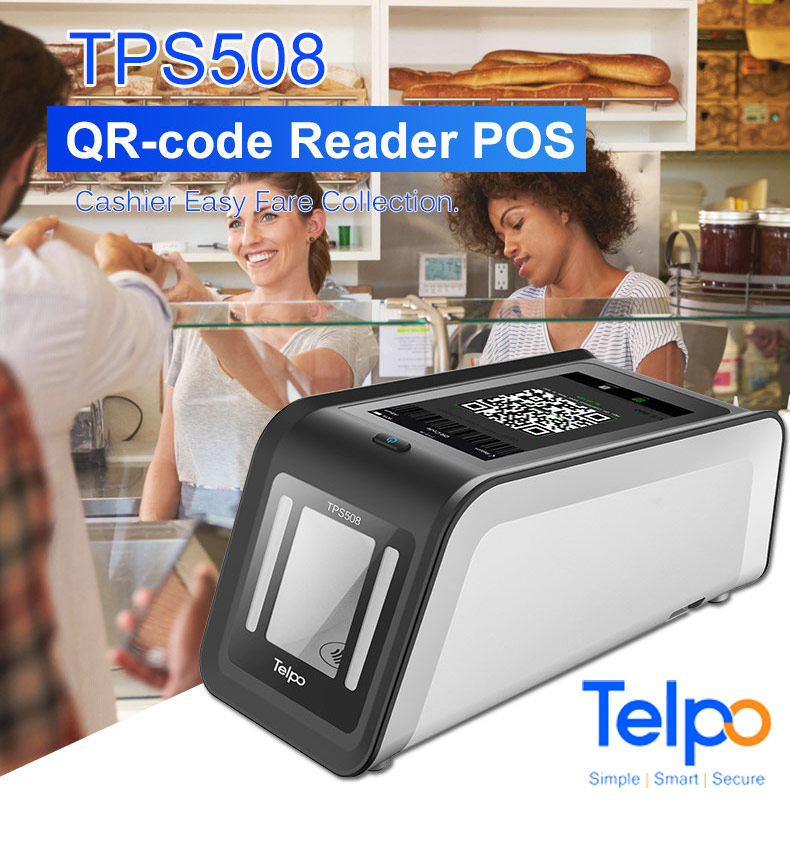 Fortunately, Telpo, a professional and experienced payment solution partner, particularly design a QR Code scanner TPS508 for retailers. It completely eradicates some criminals may replace retailers payment code with their payment code such as money stolen matter.
And customers take the initiative to scan their payment code also help retailers reduce their time cost, giving them enough time to tidy commodity and package.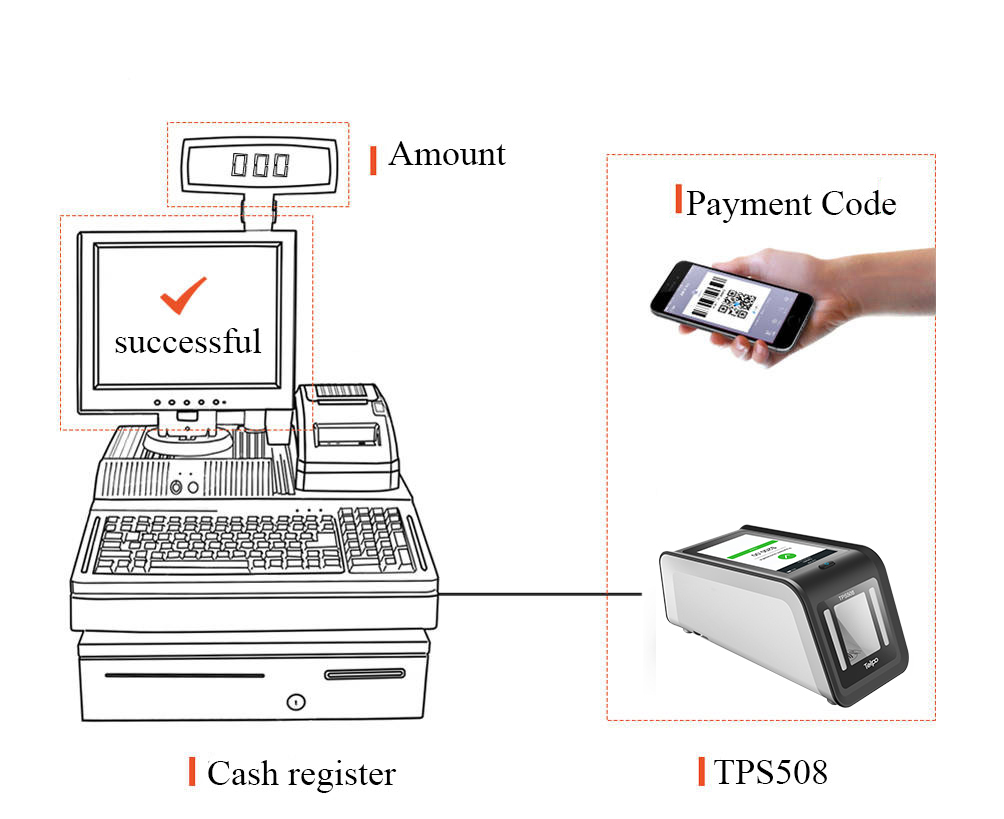 Small Size, Flexible Placement
Retailers also need not consider changing a bigger cashier desk as the small size of the QR Code scanner can be flexibly placed. It's a simple and elegant appearance can also draw customers' attention. More importantly, all the wires can be placed neatly through the hidden line holes, keeping the cashier desk to be aesthetic all the time.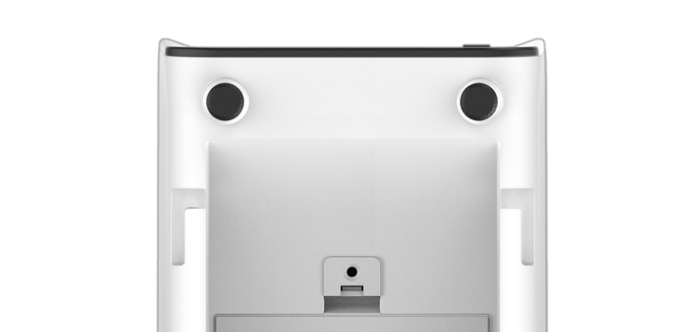 QR Code reader, Payment Assurance
Payment security is a prominent matter both for retailers and customers. Fortunately, QR Code scanner TPS508 contains a QR Code reader make sure the payment code will be successfully scanned and its lenses are equipped with supplementary light and indicator light, double guarantee customers' payment security.
If customers successfully pay, the blue light will be displayed. On the contrary, if customers fail to pay, the red light will be displayed. And 8Ω 2W loudspeakers will also remind customers of the payment condition at the same time.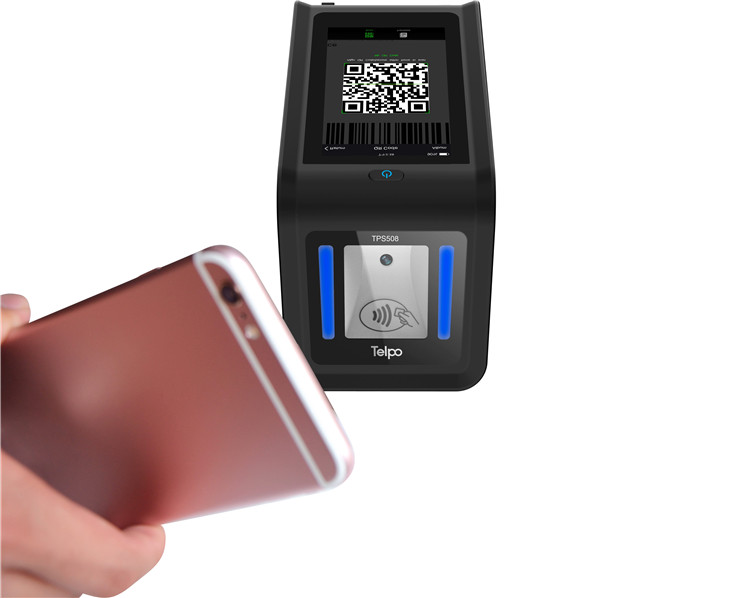 All in One Payment, Seamless Connection
The QR Code scanner supports multiple payment methods such as paper code, electric code, and NFC and so on. And it enables seamless connect 98% of the cashier system on the market, without any transformation, greatly reducing retailers'input cost.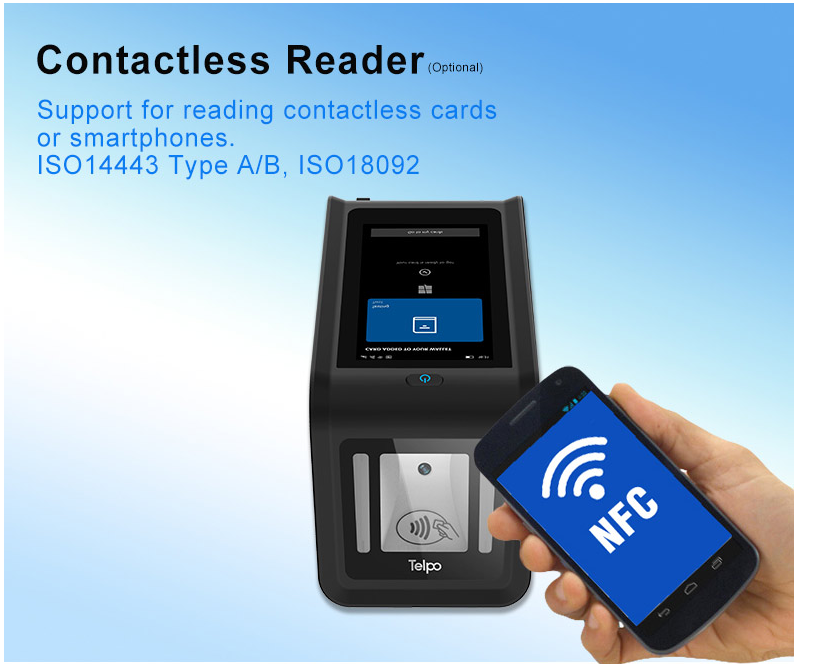 Support Battery & Printer
A useful machine just like a helper of retailers effectively assists their working. This scanner contains 2500mAh battery and printer, which enable the scanner consistently working and make sure the customer can immediately gain the receipt after successful payment. Retailers need not take extra time to prepare receipts, reducing customers waiting and queuing time at the same time.
Rich Interfaces, Diverse Scenes
The powerful function is conducive to improve retail store image. There are rich interfaces within the TPS508 machine, allowing it connects to various equipment including cash register, PIN-PAD, cash drawer, router, printers and so on. Therefore, it can be used in diverse scenes including restaurant, KFC, McDonald, Burger King, 7-11, Subway, Outlets and so on.
Such a small scanner and a simple operation can improve retailers working efficiency and reduce the error rate of the cash register, even help retailers win customers' trust. It will be an indispensable helper in the store.
Keyword: retailer, scanner, QR Code, payment code, retail store, Mobile, code Payment, fixed-focus camera, battery, rich interfaces
Brief Introduction: Founded in 1999, Telpo is a professional smart terminals provider and ODM service expert, covering the point-of-sale (POS) terminals, biometric cash register, face recognition machines, self-service kiosk, bus ticketing machines. Telpo has served for more than 1000 customers abroad, including the platform operators, banks, biological algorithm company, operators, technology companies and even governments organizations. Telpo adheres to R&D and innovation, in order to provide more intelligent hardware for global partners.