As pandemic has eased, countries have gradually stepped up plans to restart the economy. However, the COVID-19 virus has not completely eliminated, temperature screening, information registration, and other prevention measures should continue to be carried out.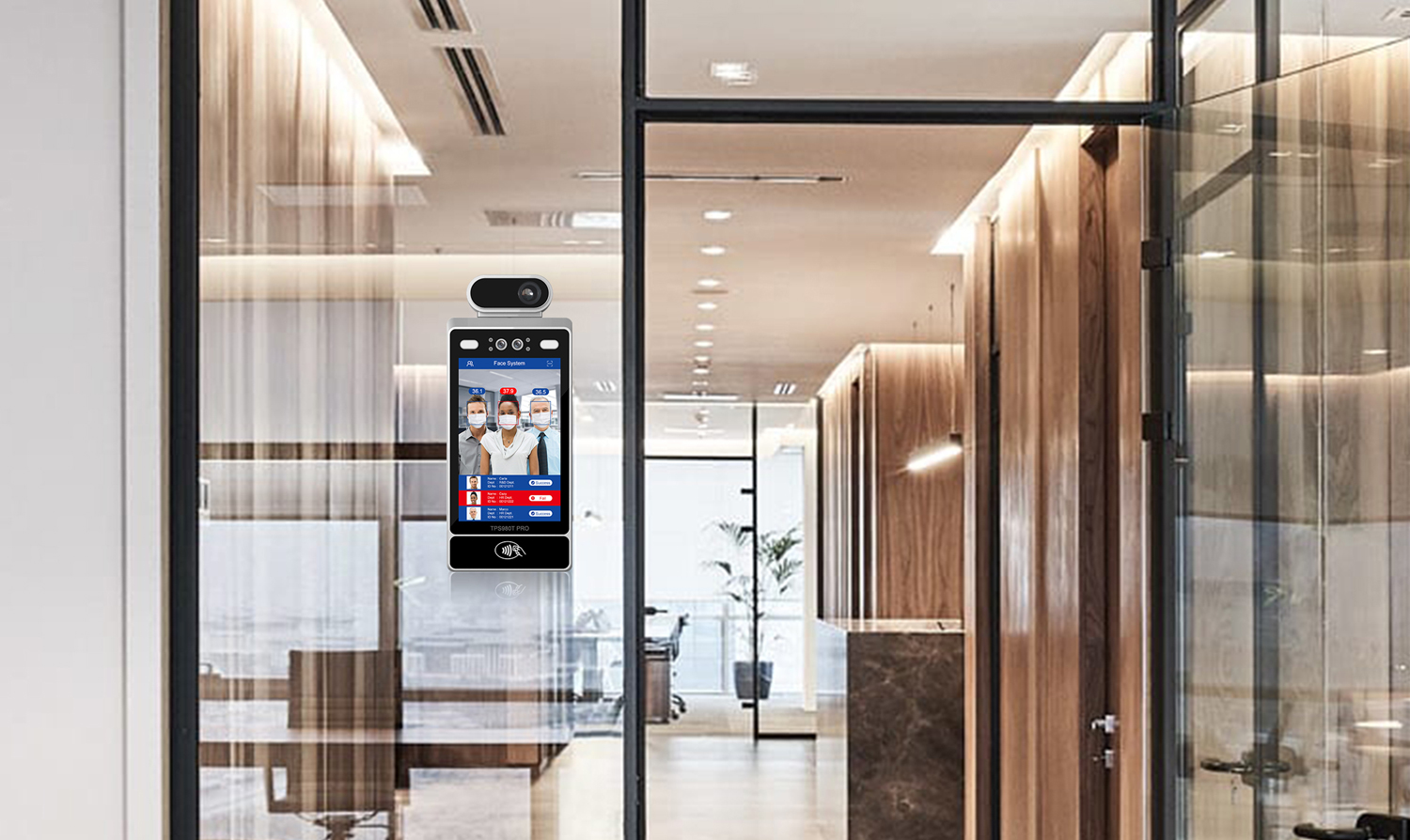 To further improve passage efficiency and reduce human interactive infection risk, Telpo launched AI face recognition temperature screening terminal TPS980T Pro. It can support 3-4 people simultaneously dynamic detect body temperature and quickly identity identification at far distance, which will effectively screen high-temperature population and accurate multi-person dynamic temperature detection.
Multi-person Temperature Detection, Rapid Temperature Screening
Adopting body recognition + portrait recognition + infrared/visible light double sensor technology, TPS980T Pro can realize 3-4 people synchronously dynamic temperature detection and identification at 1-2m far distance. It supports multi-language version and multi-language voice broadcasting, 24h service, and real-time display human body temperature. There are six brackets for selection, which can be deployed flexibly and satisfy various scene applications.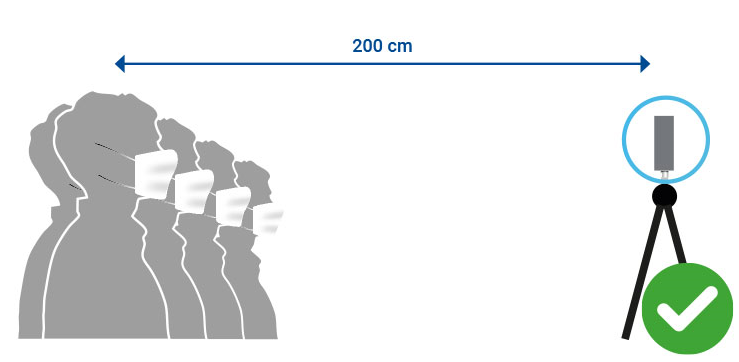 Once the high temperature is detected, the system will automatically start alarm mode to assist staff to quickly detect fever people. In addition, integrating infrared thermography and AI algorithm, it can optimize the mask occlusion model and achieve mask detection, creating a complete intelligent temperature screening solution.
One-Stop Solution, Efficient and Convenient
Based on different scenario applications and data privacy requirements, Telpo can provide AI temperature screening terminal, Telpo cloud platform, Telpo middleware, or SDK, making unified function deployment and application release and achieve one-stop cloud-terminal services.