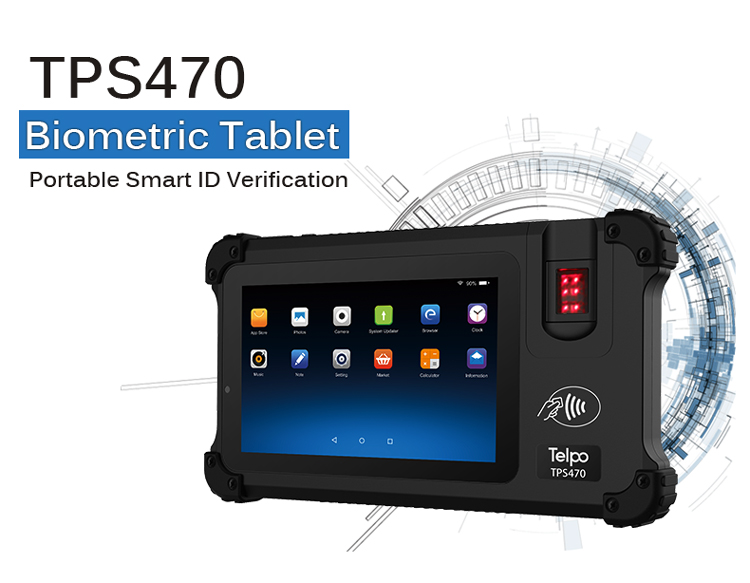 Telpo TPS470 is a handheld biometric tablet with Android 7.0 OS, featuring biometric fingerprint identification, 1D/2D barcode scanner, NFC reader to provide multiple functions for various customers applications such as ID information collection, ID validator, logistics, voting, etc.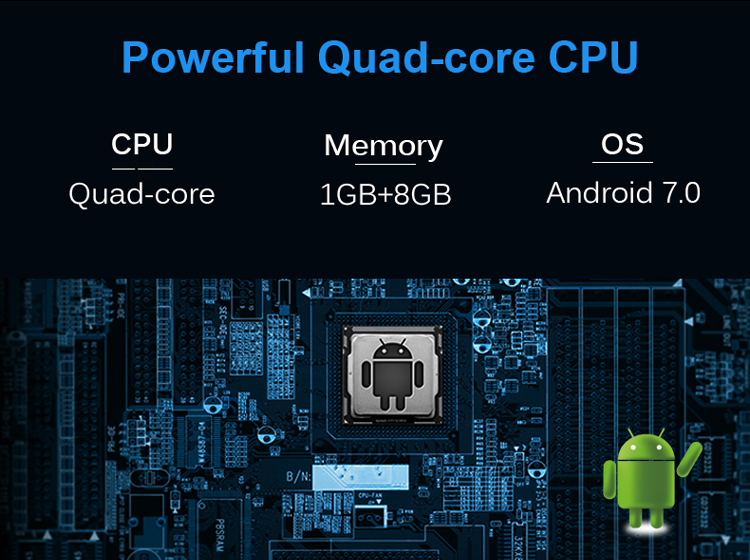 Powerful CPU and Android OS
Biometric Tablet TPS470 uses Android 7.0 OS, Quad-core 1.3GHz CPU, and can be upgraded as needed. 1GB+8GB of storage can save enough users information and pictures. There is no pressure in running the general biometric software and wireless information interaction.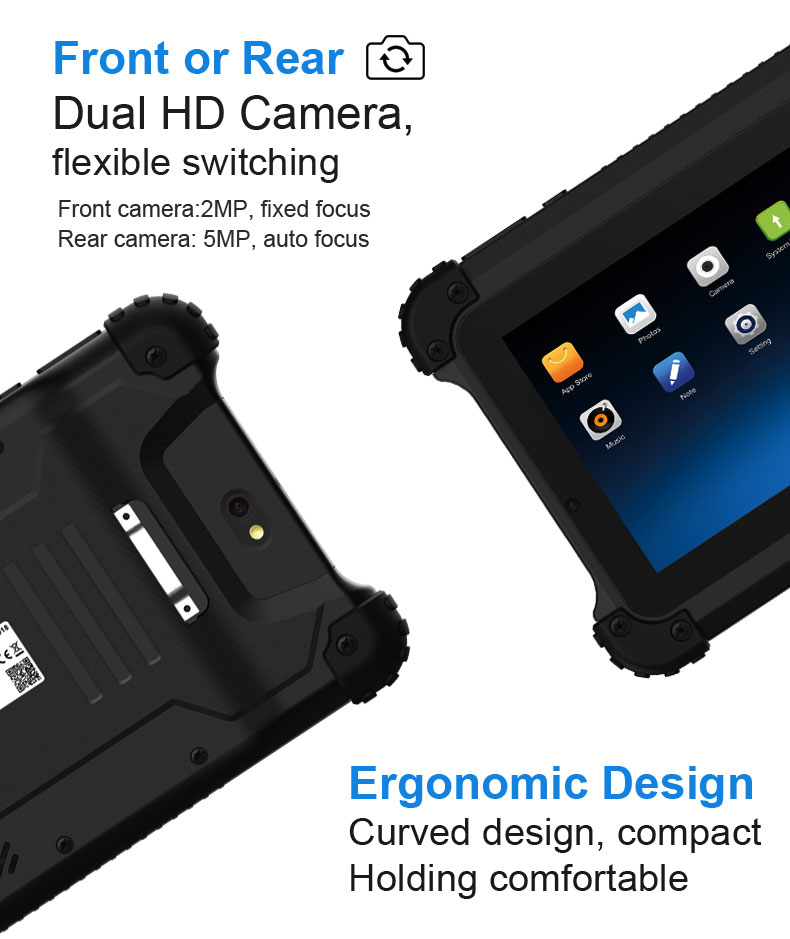 Dual Camera
Mobile biometric Tablet TPS470 has dual-camera. It's easy to switch the camera and capture the target. For example, police mobile law enforcement can easily switch shots to capture evidence or collect suspect information. For example, the factory can quickly switch lenses, grab product barcodes and get information. Zkteco fingerprint reader
Ergonomic Design, Drop-proof Design
Biometric Tablet TPS470 is in the ergonomic design. Its black casing is resistant to dirt and wear. Four protective pad strengthed his firmness. It can keep stable running even dropped from 1.5m on 6 sides.
Comfortable Grip
The curved design makes holding more comfortable. With a 7-inch screen, the TPS470 is lighter and more portable.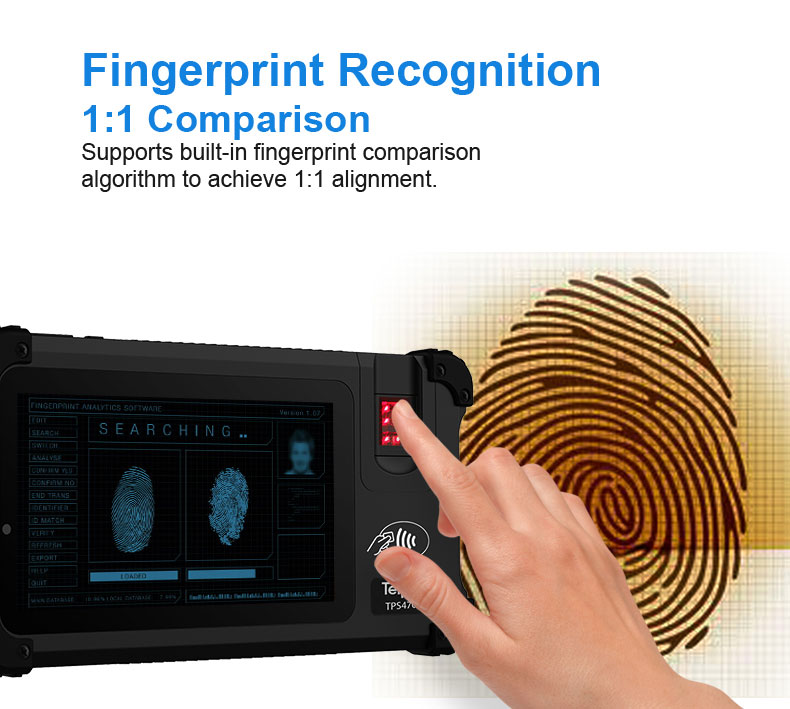 Fingerprint Reader
Fingerprint reader Tablet TPS470 supports built-in fingerprint comparison algorithm to achieve 1:1 alignment.
As a outstanding biometric tablet, TPS470 support all kinds of fingerprint scanner such as TCS1/TCS2 or FAP10/FAP20, PIV/STQC certificated.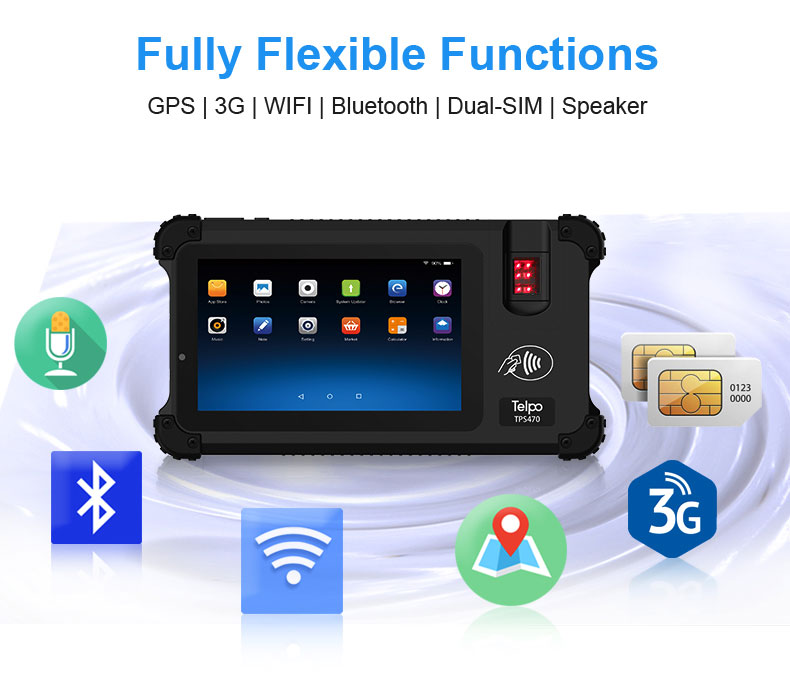 Overall Network Coverage
Factory Android tablet TPS470 can support 3G/2G/WIFI/Bluetooth/GPS, etc.
Wrist Strap
The shatter-resistant wrist strap of Android tablet TPS470 protects your hands from injury. It is more facilitated to carry.
More functions
Moreover, Telpo tablet TPS470 supports NFC Reader, Barcode/ QR-code recognition. It can extend functions such as recognizing faces, irisrecognition, voice recognition, and more. If demand, please contact us.
Application
Android tablet TPS470 can be used in office or warehouse access control system, police mobile law enforcement, examination system examinee registration and identification, logistics system mobile office, restaurant self-service meal ordering system, etc.
Ingress Protection / Logistics / Member Management / Biometric Identification / Warehouse Control / Voting…