Aiming to make face-recognition payments to speed up the transaction process, enhance payment security and improve customer interaction in inda. Telpo releases a financial-level facial payment device, dubbed C9.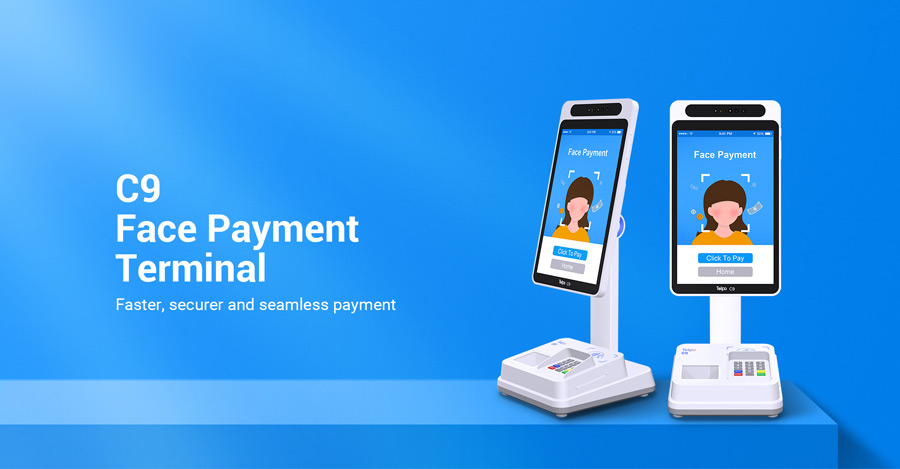 Telpo C9
Face Payment Terminal

Faster, securer and seamless payment
Telpo C9 is a financial-level POS terminal supporting face recognition. It combines with PINpad, QR-code reader, NFC, smart card reader, 10-inch screen, voice broadcast and face scanner. POS C9 is highly adaptable to different frameworks, as well as a smart POS solution.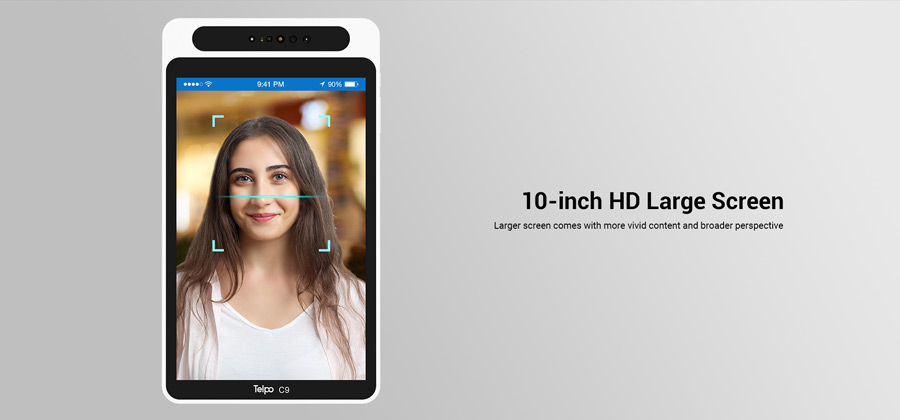 Android 9 OS
Adopts the Qualcomm Octa-core processor and Android 9.0 operating system.
10-inch HD Large Screen
The larger screen comes with more vivid content and a broader perspective. 10"touch screen with 800x1280 high resolutions.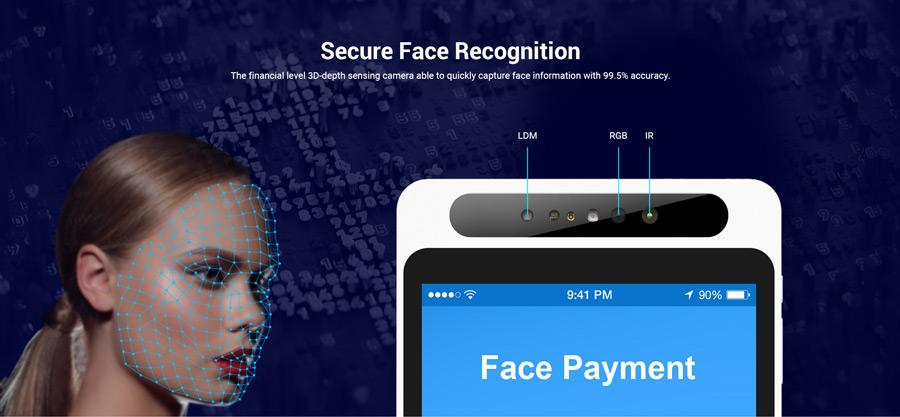 Instant Face Recognition
The financial level 3D-depth sensing camera able to quickly capture face information with 99.5% accuracy.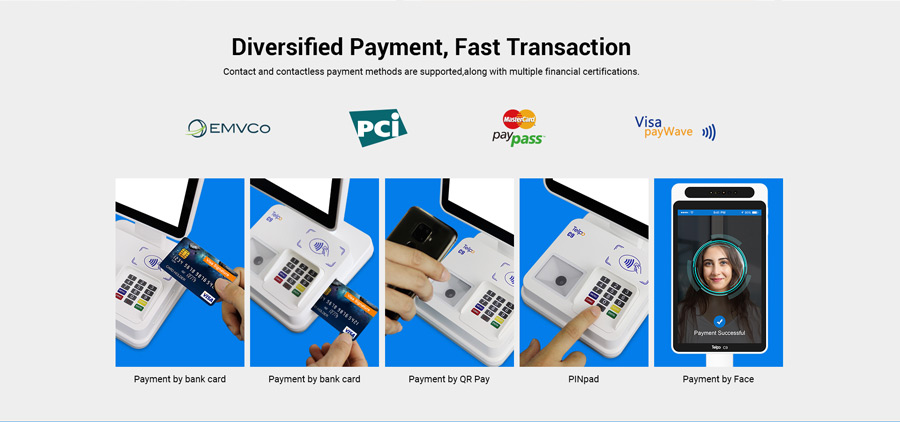 Diversified Payment, Fast Transaction
Contact and contactless payment methods are supported, along with multiple financial certifications. The certifications for the C9 include EMV, PCI, Paywave, Paypass.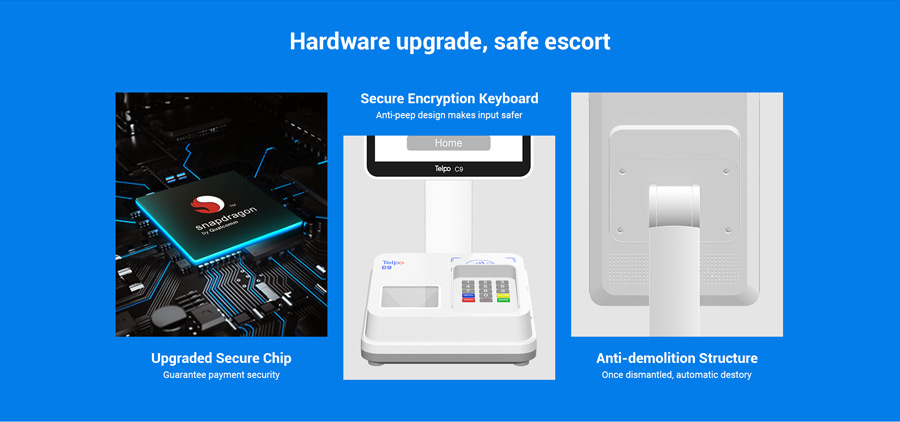 Hardware Upgrade, Safe Escort
1. Upgraded Secure Chip to guarantee payment security
2. Secure Encryption Keyboard with anti-peep design makes input safer
3. Anti-demolition Structure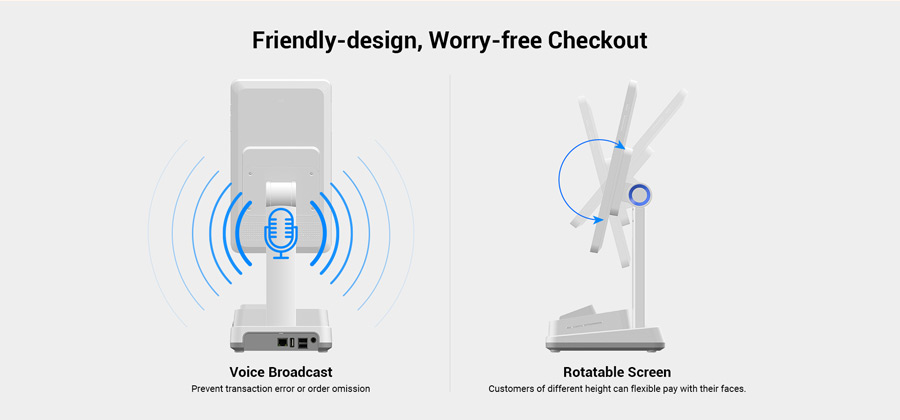 Friendly-design, Worry-free Checkout
1. Voice prompts
Prevent transaction error or order omission. Support multi-languages.
2. Rotatable Screen
Customers of different heights can flexibly pay with their faces.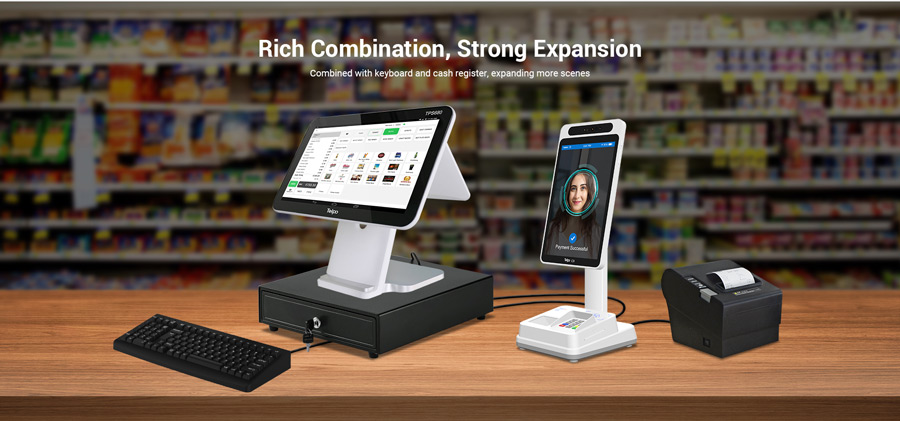 Rich Combination, Strong Expansion
Combined with keyboard, printer, and cash register, expanding more scenes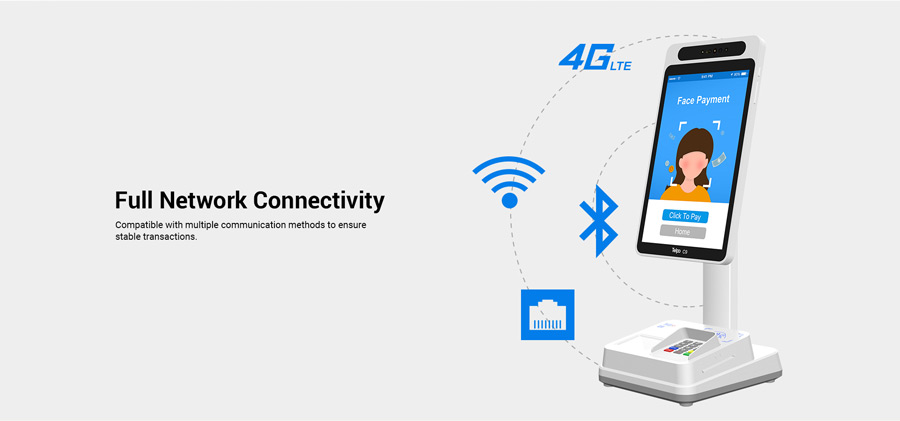 Stable Communication, Smooth Payment
Compatible with multiple communication methods to ensure stable transactions.
4G, Ethernet, WIFI, Bluetooth

Accurate Marketing
Advertising display, content promotion, membership marketing, and registration, etc are supported.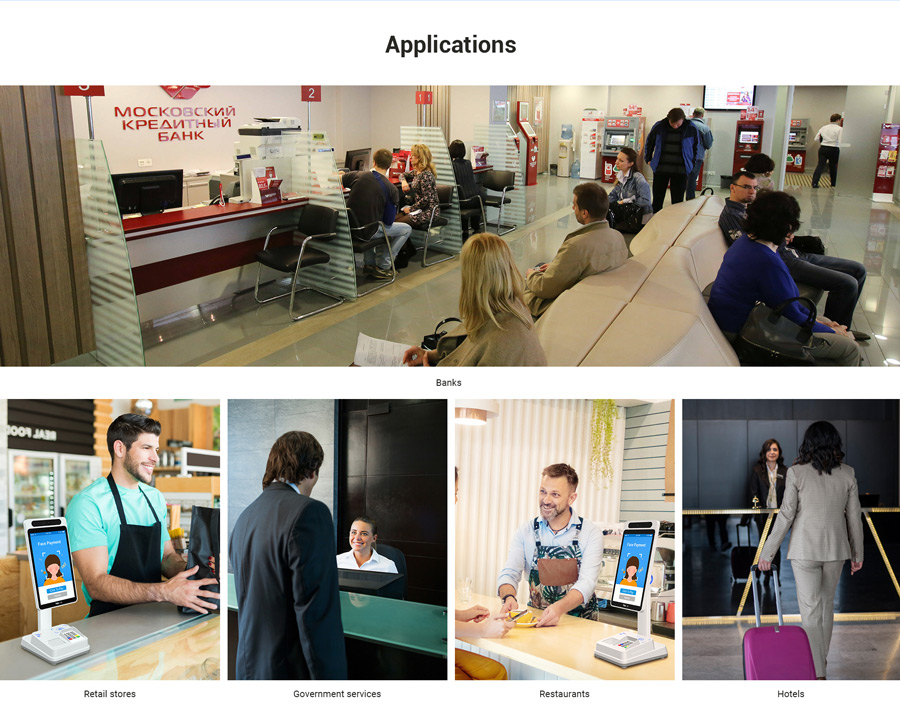 Application
Face Recognition POS terminal C9 can be applied for Banks, Retail stores, Restaurants, Government services, Hotels, Private Clubs, etc.
#Payment terminal #face recognition #card payment #PINPad #QR-code #NFC #all-in-one