Aiming to make face-recognition payment more accessible to merchants and customers,
Telpo releases a new face payment terminal, dubbed TPS988.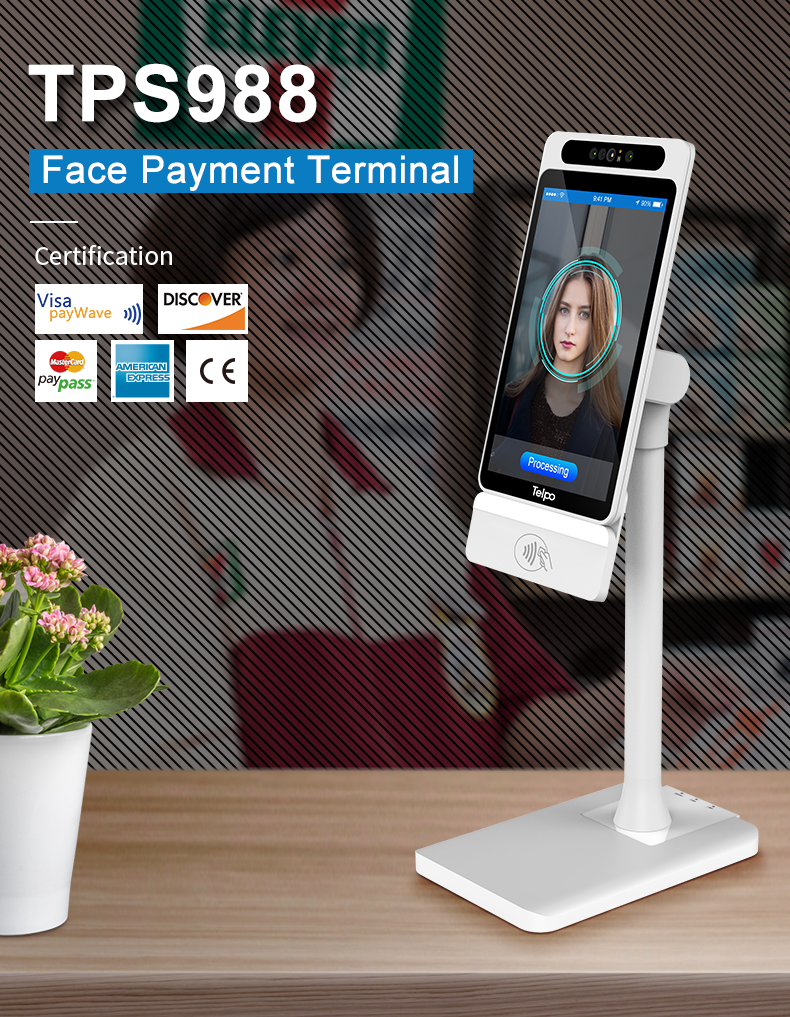 Telpo Face Payment Terminal TPS988
Telpo TPS988 is a self-service face recognition POS terminal.
It combines voice broadcast, password keypad, playable advertising electronic poster, face scanner, and NFC card payment.
TPS988 is highly adaptable to different frameworks, as well as a smart POS solution.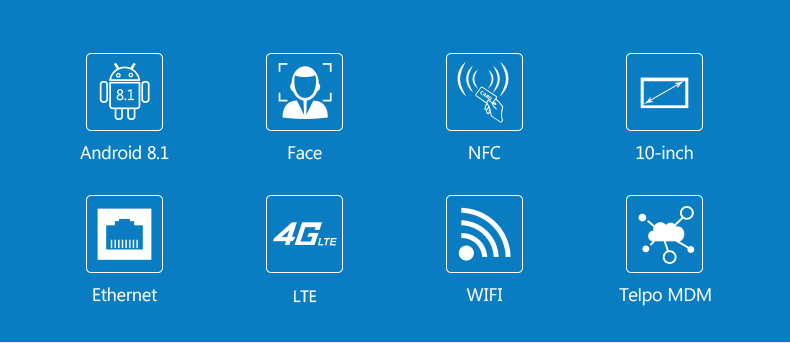 High Performance
It adopts the Qualcomm Octa-core processor and Android 9.0 operating system.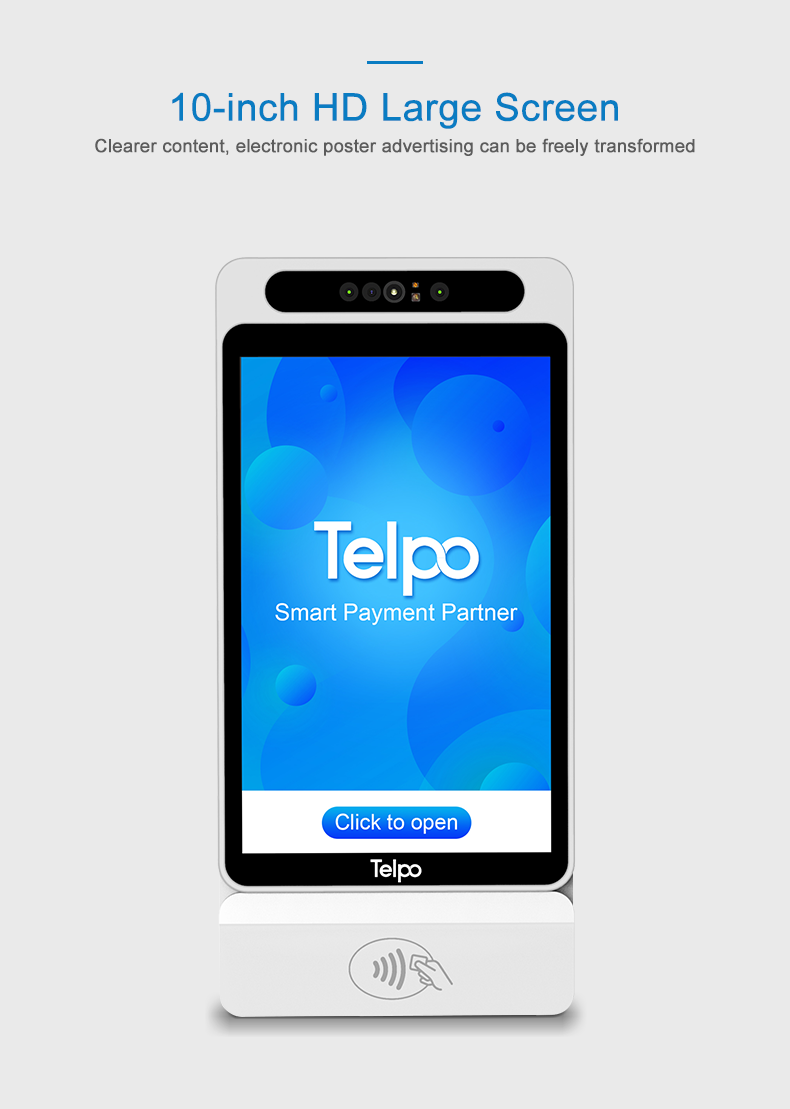 10-inch HD Large Screen
TPS988 is a desktop payment terminal with a 10-inch capacitive touchscreen and 800x1280 high resolutions.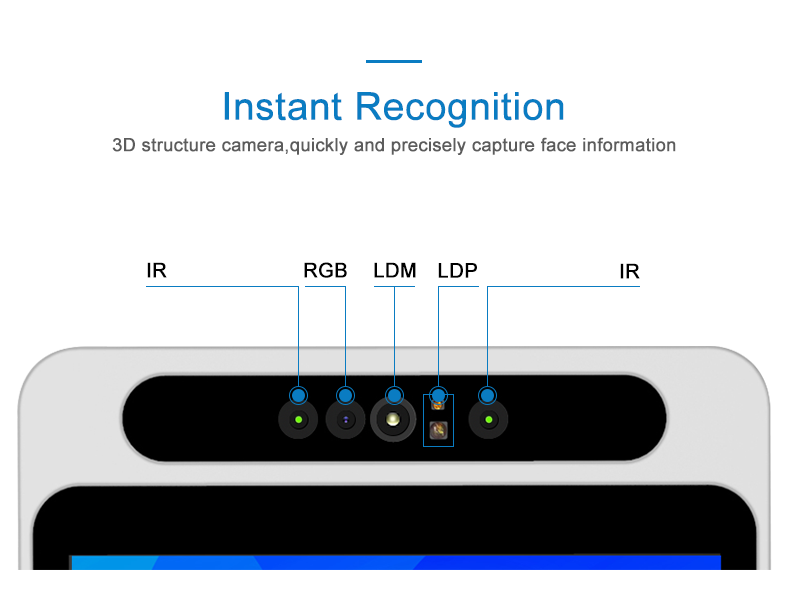 Instant Recognition
There is a 0.2-megapixel 3D depth-sensing front camera
so that it can quickly and precisely capture face information.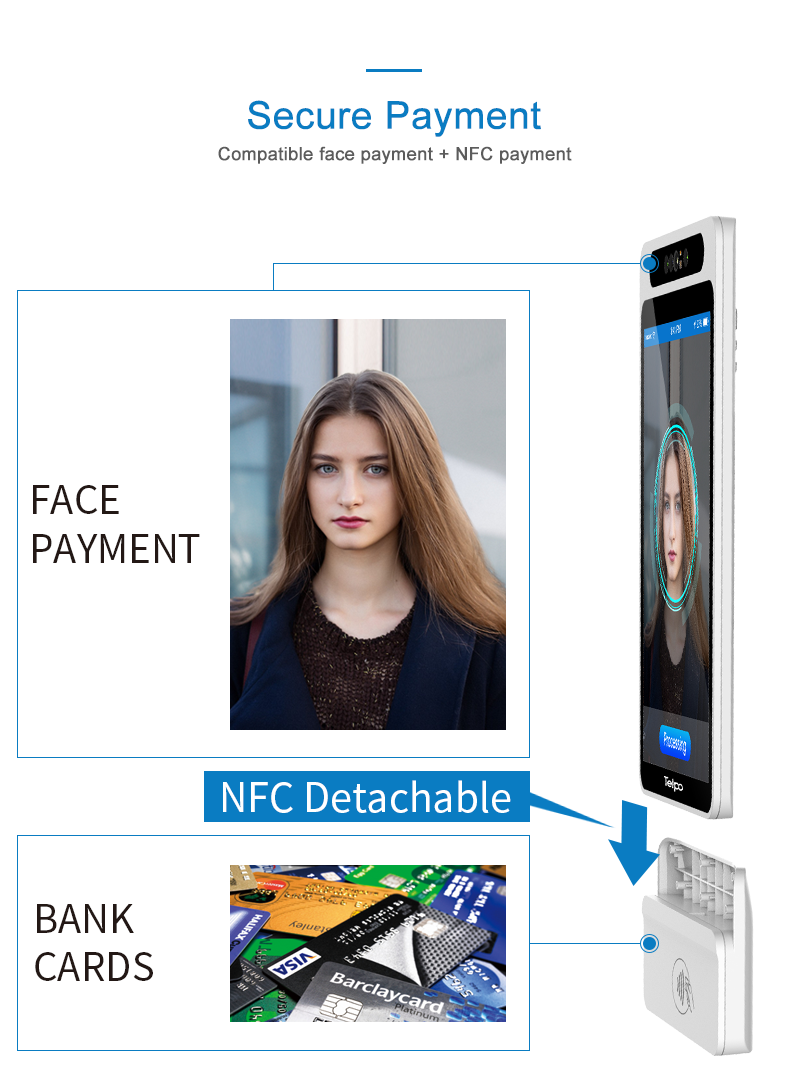 Secure Smart Payment
TPS988 is compatible with Face Payment and NFC Payment.
The certifications for the TPS988 include Paywave, Paypass, Discover, CE, and American Express.
The terminal accepts EMV-compliant contact and contactless chip cards.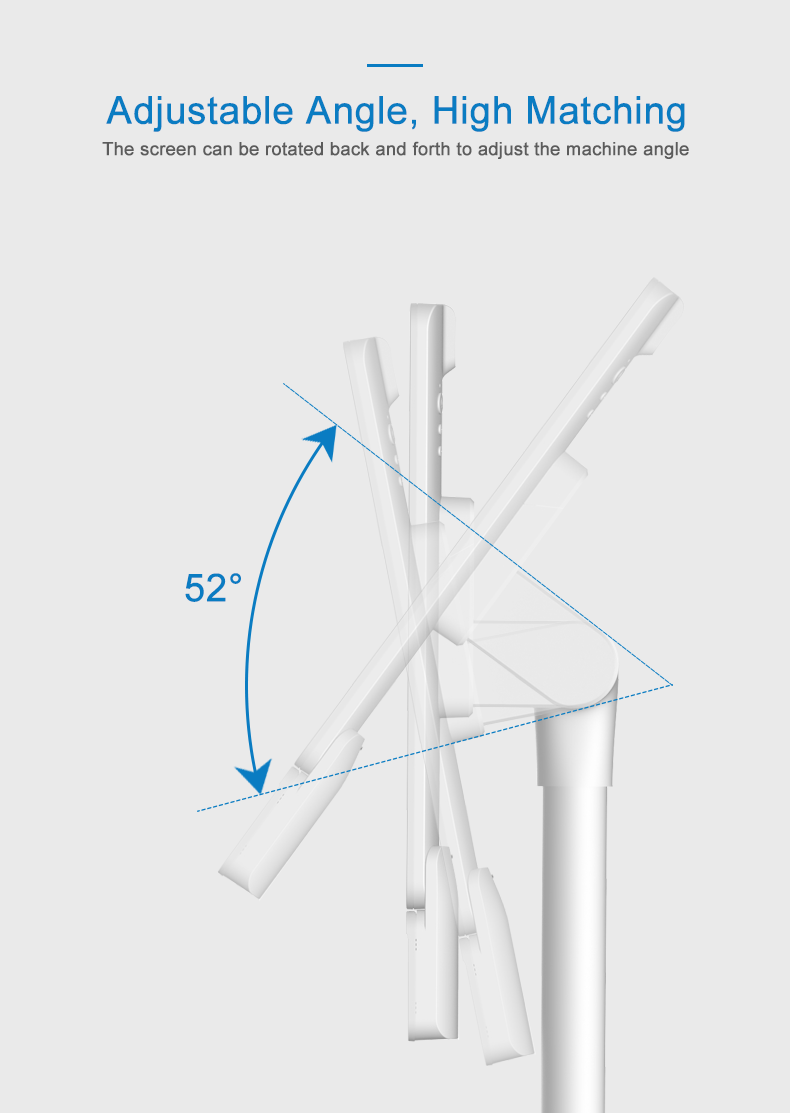 Adjustable Angle, High Matching
The screen can be rotated back and forth to adjust the machine angle.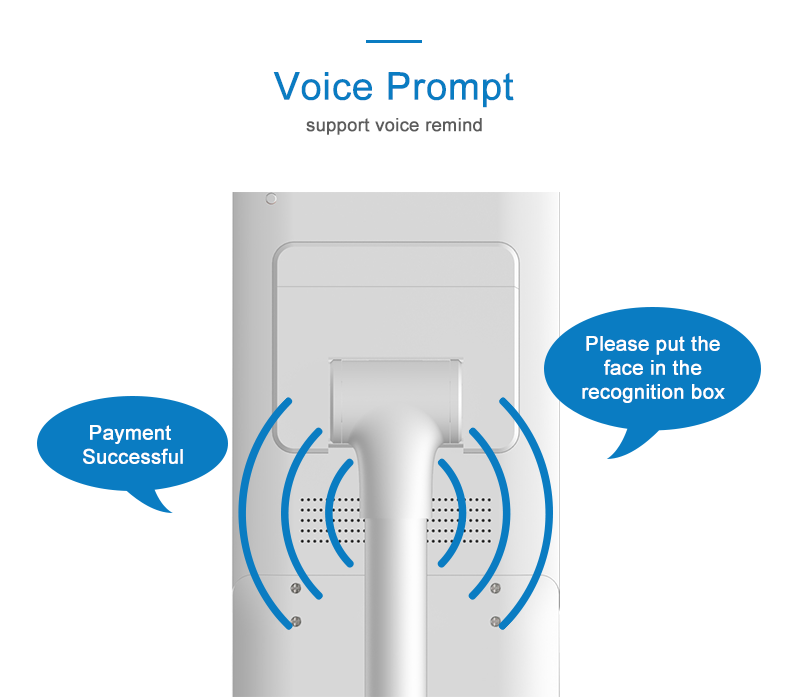 Voice Prompt
Voice prompts are supported, and each payment is clearly broadcast.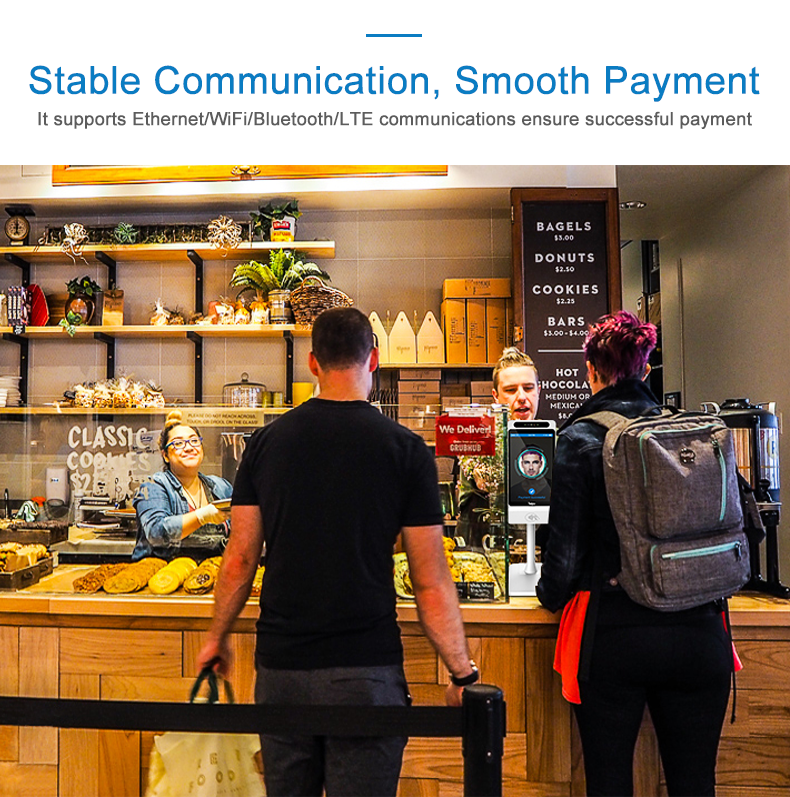 Stable Communication, Smooth Payment
It supports Ethernet/WiFi/Bluetooth/LTE communications ensure successful payment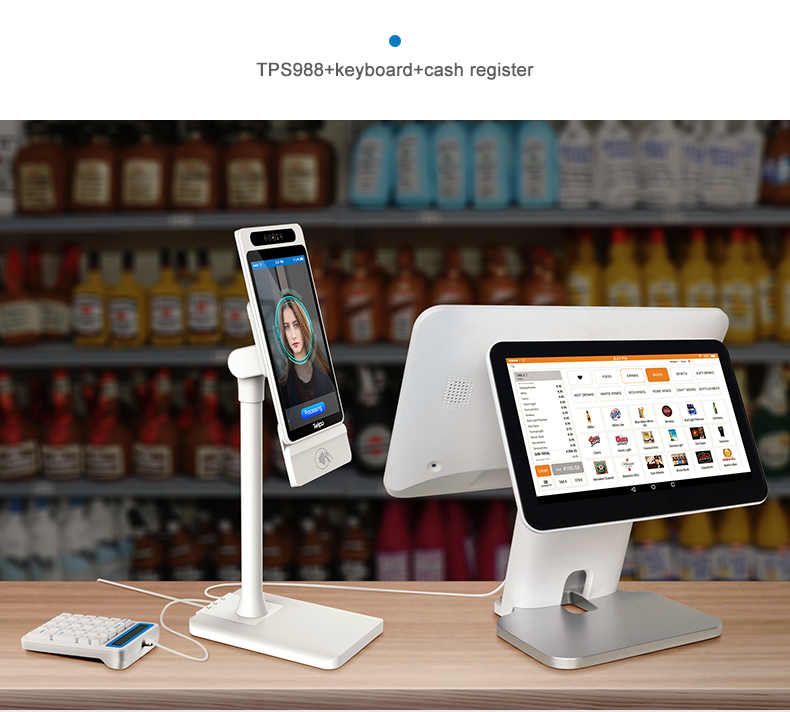 Easy Combination, Convenient Operation
TPS988 can connect the keyboard separately or keyboard plus cash register
such as combined use, facilitating customer operation.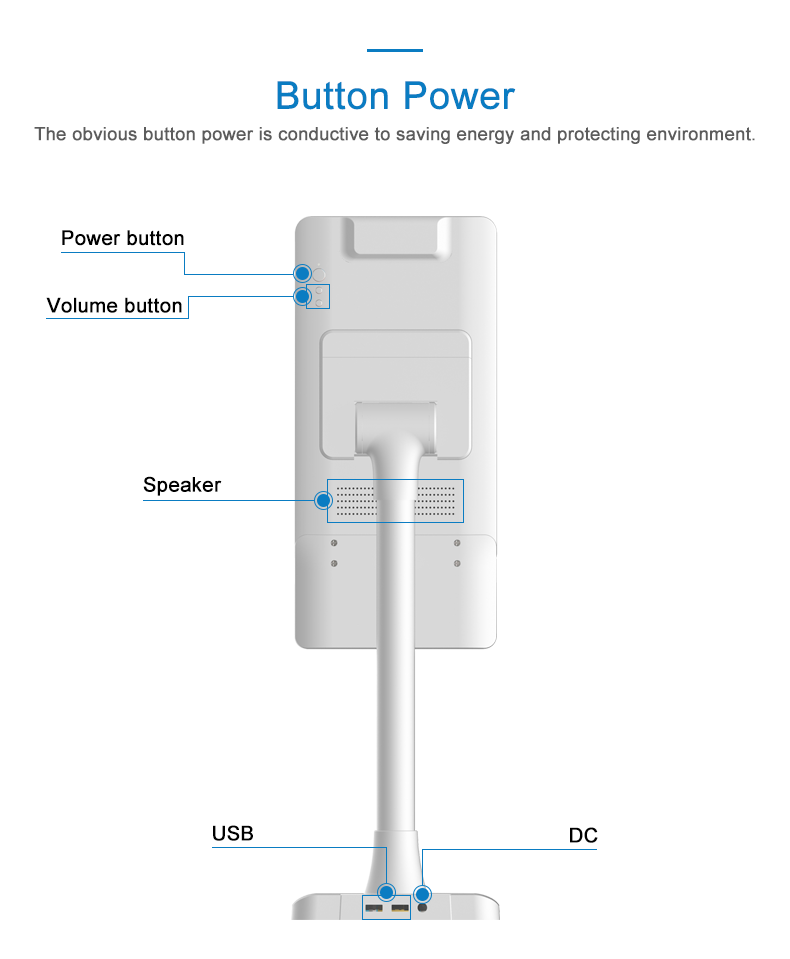 Button Power
The obvious button power is conducive to saving energy and protecting the environment.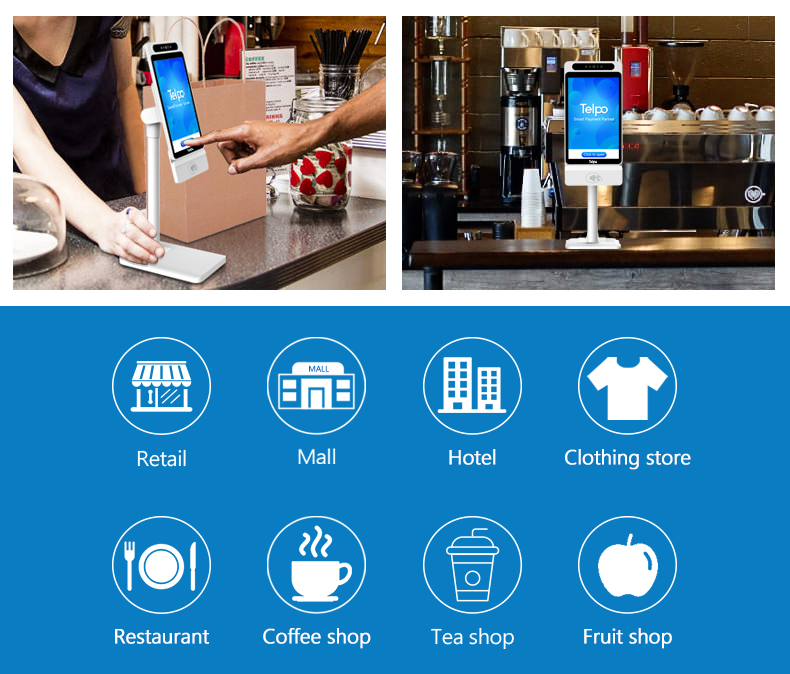 Application
Face Recognition POS terminal TPS988 can be applied for retail shop, supper mall,
coffee shop, restaurant, luxury shop, member club, etc.