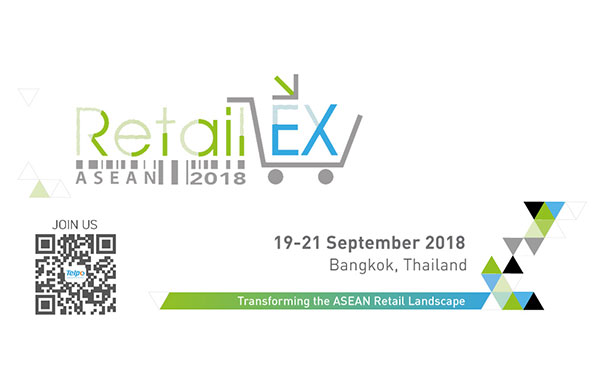 RetailEX Asean 2018
Transforming the ASEAN Retail Landscape

RetailEX Asean 2018 is an annual international trade exhibition and conference that caters to retailers focusing on the Mekong region (Thailand, Vietnam, Myanmar, Cambodia, Laos) and the larger ASEAN regional market.

RetailEX Asean 2018 is going to be held on 19-21 September 2018 at IMPACT Exhibition & Convention Centre, Bangkok, Thailand.

Gain insights into this upcoming retail trade and discovering the essential information required, thoughts and ideas as well as receiving useful and vital solutions from industry leaders, establishing the latest modern concepts, tactics and developments in the retailing industry.

RetailEX ASEAN 2018 takes place in Thailand during September 19 to 21. Our latest products will be presented on the show. Kindly advise whether you have time to join.
Exhibition Time: 19-21 September 2018

Exhibition Location : Hall 3-4, IMPACT Exhibition & Convention Center, Bangkok, Thailand

Telpo Booth Number : #J20


Related Website: https://www.retailexasean.com/