EFT-POS Terminal Facilitate Contactless Toll Road Payment
EFT-POS terminal is more and more popular. Driven by the target to alleviate traffic congestion at tollhouse, reduce pollution and carbon emission, accelerate national payment digitalization, and cashless program, Indonesia recently announced to implement contactless toll road payment by December 2022.
It was reported that the Indonesian Toll Road Authority (BPJT) plans to adopt a contactless open road tolling system by December 2022, and full implementation of contactless toll road payments known as Single Lane Free Flow (SLFF) or Multi Lane Free Flow (MLFF) in Indonesia by September 2023.
Apart from adopting the contactless toll road payment, the Bank Indonesia (BI) also rolled out the Bank Indonesia Fast Payment (BI-FAST) system in December 2021 and enrolled by 21 banks. The BI-Fast is an innovative measure designed to provide fast and low-cost transactions for real-time 24/7 retail payment, which also lowers the interbank transfer fee from the usual IDR 6,500 fee to IDR 2,500 (USD 0.18) per transaction. It is good to satisfy customers' different payment habits and promote Indonesia's digital transformation.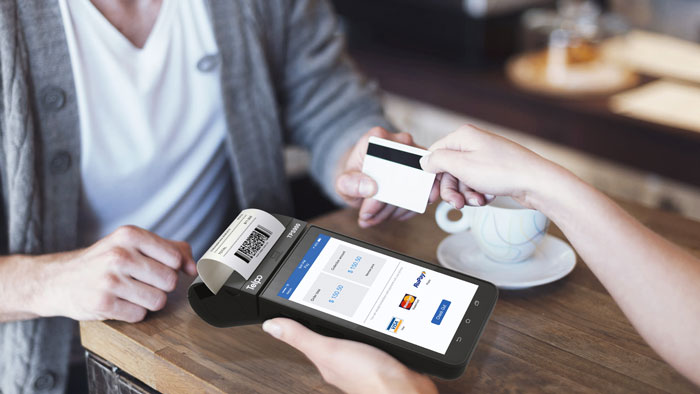 Honestly speaking, no matter the adaptation of contactless toll road payment or the contactless retail payment system, the payment terminal that connects merchant and customer to complete transaction is crucial. When it comes to transactions, capital security certainly should be put at the priority. With the development of payment technology, the EFT-POS terminal has also been updated.
It is worth mentioning that Telpo EFT-POS terminal TPS900 has helped the Africa country achieve contactless payment in the road tolling a few years ago. In the past, that country only accepted cash transactions. The time-consuming and error-prone manual cash change result in long queuing and traffic congestion at the toll station and obtained many complaints.
Luckily, in virtue of multiple contactless payment methods such as fingerprint payment, QR Code payment, NFC/ IC payment, the EFT-POS terminal delivers more payment choices to customers and solves the problem of single cash transactions. In addition, with the industry-leading PCI 6.0 certificate and a series of financial certificates include EMV, PCI, Paywave, Paypass, MIR, Rupay, TQM, CE, FCC, RoHS, BIS, Anatel, etc, Telpo TPS900 push its transaction security to the next level and maximize protect users' capital security.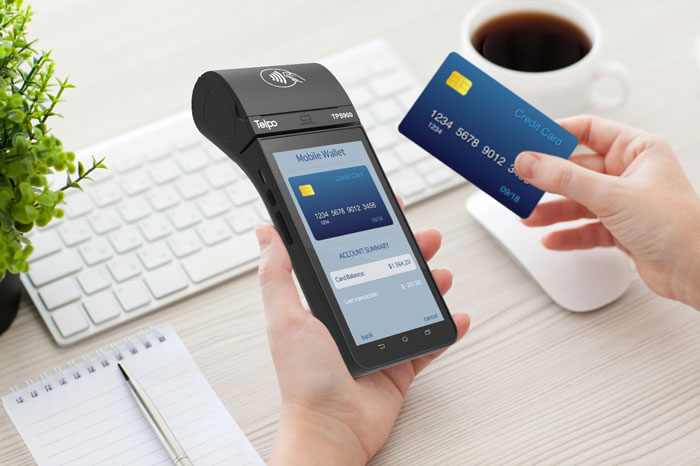 What makes it better, full communication (LTE/WCDMA/GPRS/WiFi/Bluetooth) is available, making people smooth and secure complete payment through the EFT-POS terminal anywhere and anytime, without worrying about weak signals where they are located. Besides, the Android 10 system, large battery, and standard SDK are available, which effort for offering faster operation, constantly working, and secondary development. That means you can add or develop more functions on the EFT-POS terminal as you hope.
If you want to remote monitor or manage all EFT-POS terminals you have or quickly download the software you require, we can provide you the Telpo MDM and APP Store respectively. Nowadays, Telpo has obtained the AEO certificate and CNAS national-level laboratory certificate, thus fast delivery time and high-quality products can be ensured.
The road plays a key role in economic development and opening up to the outside world, and the innovative tolling system with contactless payment is good to elevate the service and checkout efficiency at the road station as well as promote the cashless society process. If you want to know more details or consult for a customized solution, welcome to contact us.
Tag: contactless toll road payment, EFT-POS terminal, Indonesia, Telpo